During my recent trip to Germany, i visited a museum called The Kunst Sammlung Nordrhein Westfallen in Dusseldorf.  Among several exhibits, the museum was featuring the work of famous German artist Gerhard Richter.
International Art Appreciation
Over five decades, Richter has established himself in several different styles including abstract painting and photo-realism. I admire his ability to move effortlessly from one medium to another, one style to another. Even the work they put outside the museum is amazing. On the surface, it looks like a bunch of dots. But when you consider that all of those dots are perfectly sized and perfectly positioned….and painted by hand….it's quite amazing.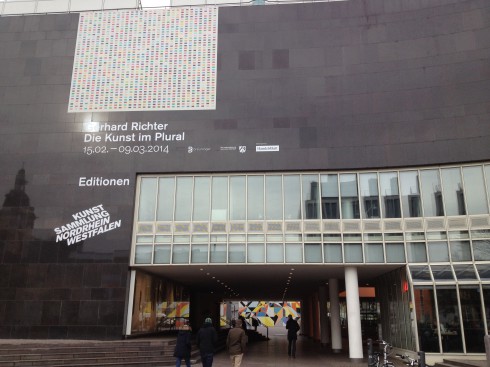 I also had the opportunity to view works from both Marc Chagall and Amadeo Modigliani that i had never seen before. That's what is so incredible about art. You can see hundreds or even thousands of pieces of artwork but there is always something new to see….something new that comes out of an artist's mind and through his hands. The potential for human creativity is truly endless.
What is your favorite museum in the world? Tell me in the comments!