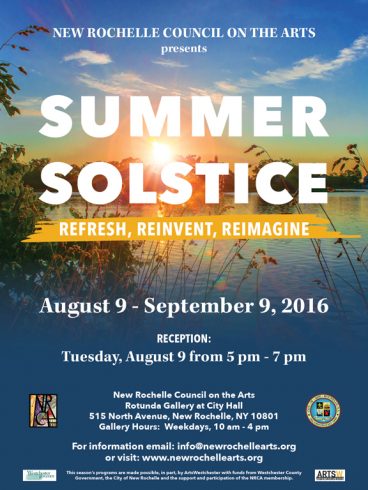 The New Rochelle Council on the Arts is proud to presents "Summer Solstice: Refresh, Reinvent, Reimagine," a new exhibition in the NRCA Rotunda Gallery. The exhibition is a celebration of the summer season. The Summer Solstice, the longest day of the year, fell on June 20th. It signifies a pinnacle, a high point and the transition from one season to another. The artists participating in the exhibit were given the themes of renewal, transformation and completion.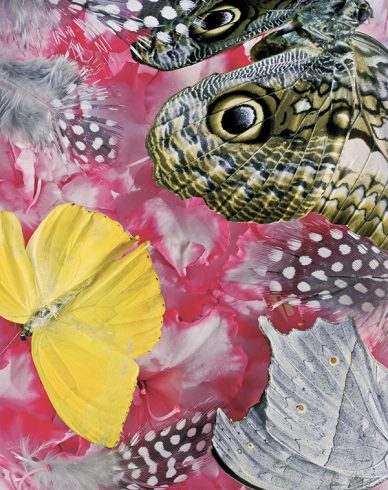 There are so many wonderful pieces in the exhibit, but we were especially impressed with the work of Jennifer Formica. She is a photographic artist from Brooklyn, NY and her work has been featured in numerous solo and group exhibitions in galleries throughout the US and abroad. In her own words:
"My series, Flora-Fauna, gives a contemporary interpretation of 17th century Dutch still life paintings. Similar to the Dutch still life paintings, I depict a diversity of natural elements such as blooming flowers, birds, insects, and reptiles with detailed and balanced compositions. The inherent decay of organic matter reminds the viewer of the evanescence of life.
My large format camera hovers over the layers of botanical matter and life forms flattening the view, creating the illusion of a painter's canvas. As a result, the imagery oscillates between abstraction and representation, as well as painting and photography.
Though each organism's color, structure and markings were not merely created for their visual beauty, I transform them into something symbolic and monumental by documenting, magnifying and abstracting an unseen hidden world of complex forms, textures and bright vibrant colors."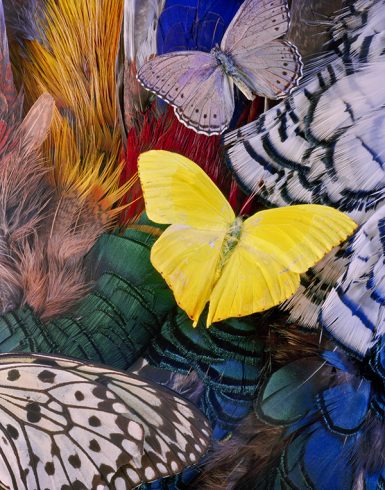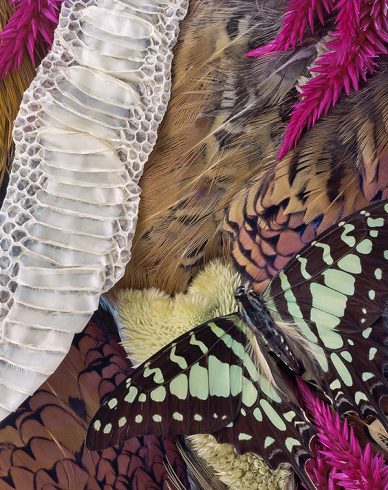 Some Words from Charles Fazzino
We love the transformative nature of her work. "The colors are spectacular and the way she puts the elements together turns them into something different and very distinctive," commented Charles Fazzino. "If you're in the area, make sure you get to the Rotunda Gallery to check out this exhibit. It's marvelous."
What: "Summer Solstice: Refresh, Reinvent, Reimagine" presented by The New Rochelle Council on the Arts
Where: NRCA Rotunda Gallery, City Hall, 515 North Avenue, New Rochelle, NY 10801
When: August 9, 2016 – September 9, 2016
What Time: Weekdays 10am – 4pm
What do you think about Jennifer's work? Leave a comment below or share your thoughts with us on Facebook or Twitter!