The Holocaust Memorial and Tolerance Center in Nassau County is hosting an evening with Charles Fazzino on February 24th from 7-8pm. Join us for this virtual art talk and demonstration. Attendance is by registration only.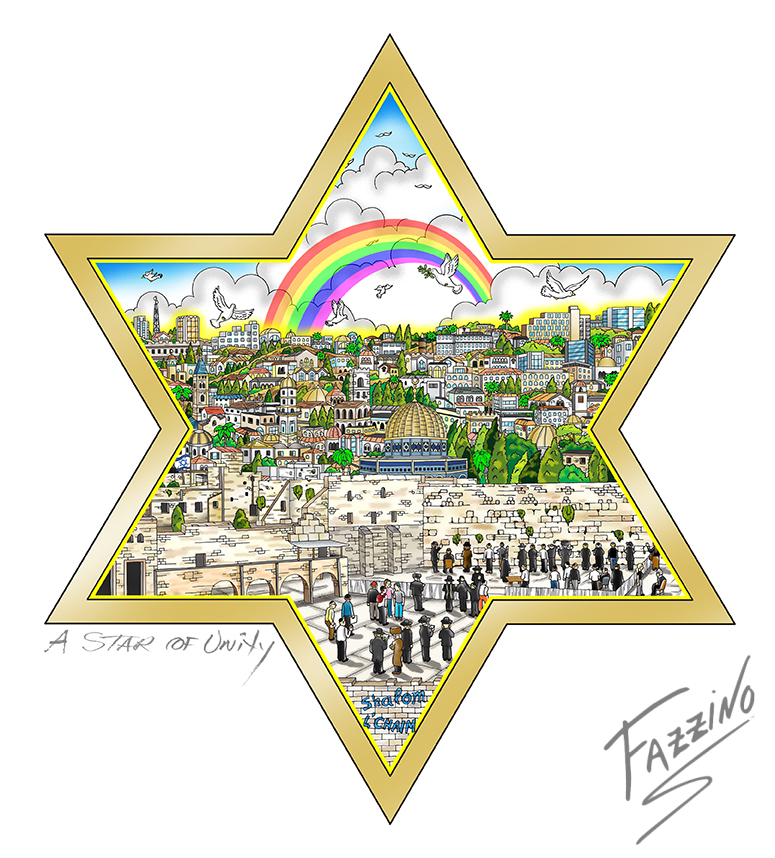 Charles Fazzino: The Celebration of a People
On this special evening, visit Charles in his studio in New Rochelle, NY where he will show you his collection of Jewish-themed artwork, created over the span of his career – a collection that celebrates the history, the culture, and the hope of the Jewish people. He will demonstrate his unique three-dimensional technique, discuss the evolution of his signature vibrant and detailed style, and answer your questions.
You'll also learn how and why he has amassed such a prolific collection of artwork geared towards the Jewish Faith. The artist will revisit his museum exhibit titled "The Heroes of the Holocaust," and reminisce about his school days on the Lower East Side of Manhattan. As a special treat, Fazzino and his staff will also conduct a demonstration of his three-dimensional technique.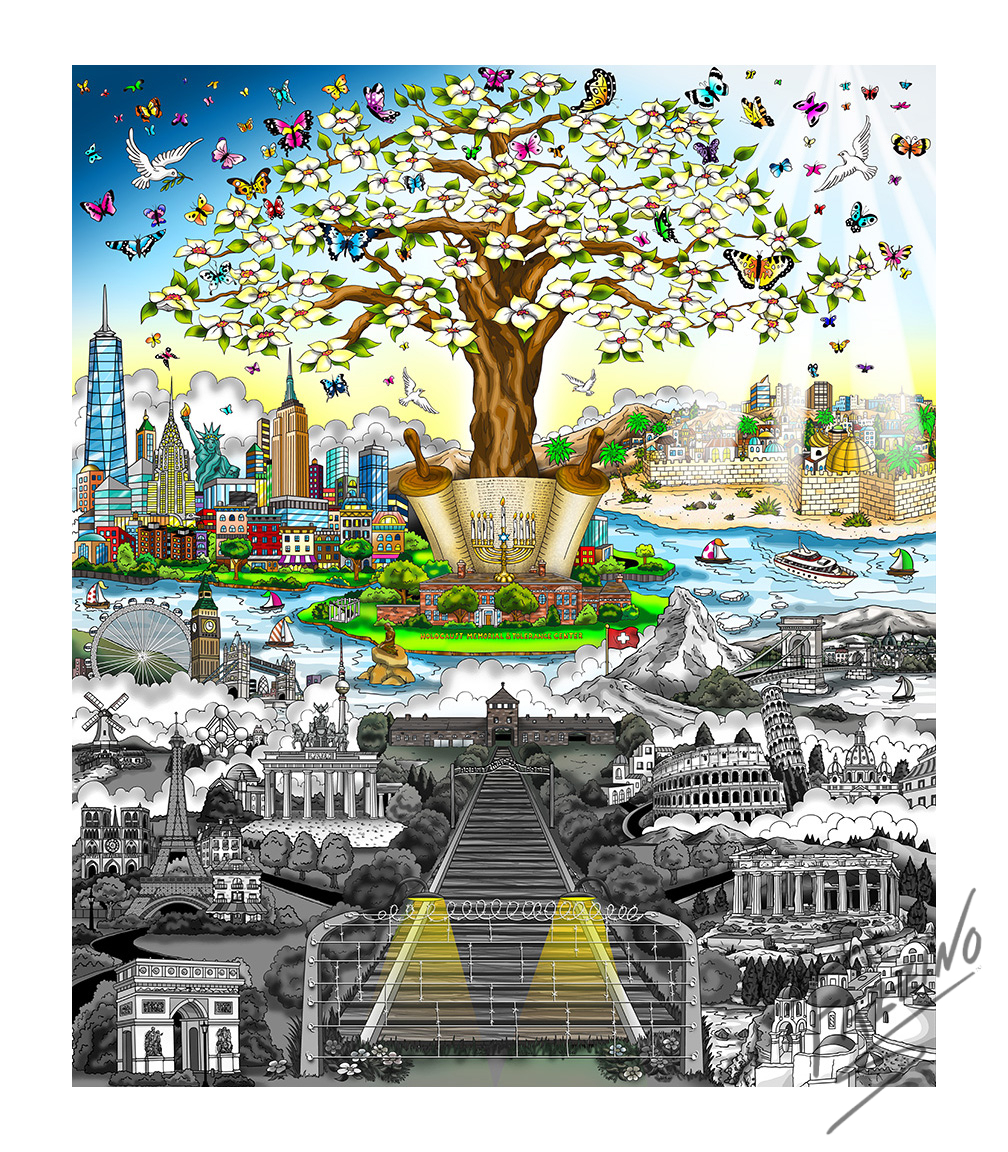 This virtual visit with Charles Fazzino will also be a fundraiser, as a portion of the proceeds from any artwork sold in conjunction with this event will be donated to HMTC.
Register today! Check out more of Fazzino's Jewish-themed artwork here.