We recently followed and photographed the creation of the Singapore 50th Anniversary  limited edition so that we can give you a better idea of the creative process behind Fazzino's 3d pop art.
Step 1: Charles begins with a pencil drawing. In this case, he spent hours researching Singapore and imagining a composition that would incorporate all of the elements that were important in celebrating the Anniversary.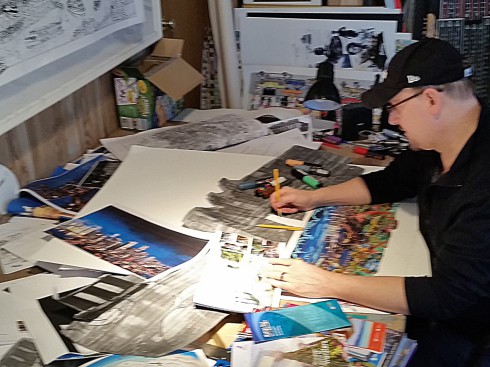 Step 2: Once he has the composition where he wants it, Charles begins drawing in the line art and tightening up the elements that make up the whole piece.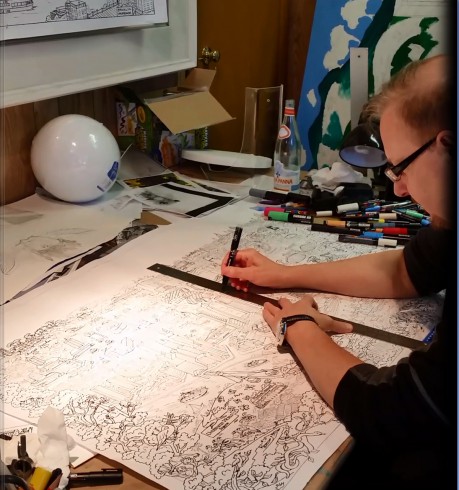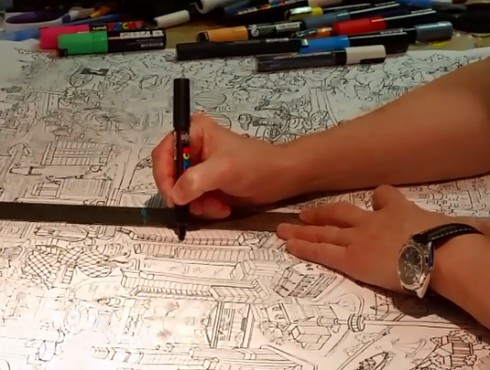 Step 3: Then comes the coloring stage.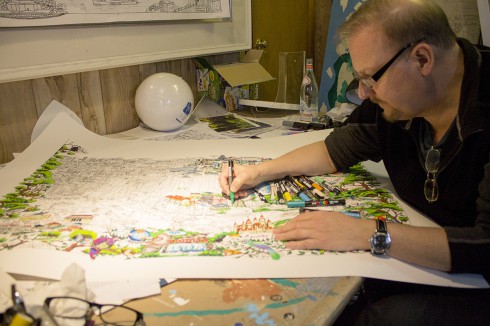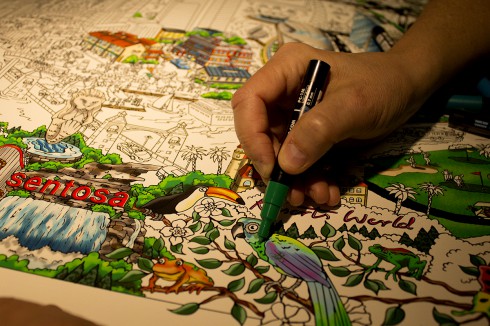 Step 4: The finished colored artwork goes to our silkscreen printer who prints hundreds of sheets by hand so that we can assemble the 100 pieces in this limited edition.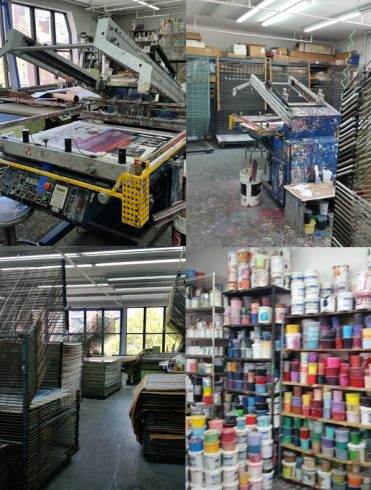 Step 5: Once the prints come back to our studios from the printer, the 3D process begins. Each piece is cut, glued, and assembled, all by hand using exacto knives, acrylic paint glitter, silicones, and Swarovski Crystals. The most often asked question about Charles Fazzino's artworks is "are they die-cut" and the answer is an emphatic "NO." Each piece is done by hand by an artist who has been carefully trained to construct the limited editions according to Fazzino's instructions and vision. Here we see the cutting of a Singapore print. Thirty years ago, Fazzino did all of this work by himself. He now employs more than 40 artists who all contribute to the cutting and the gluing processes.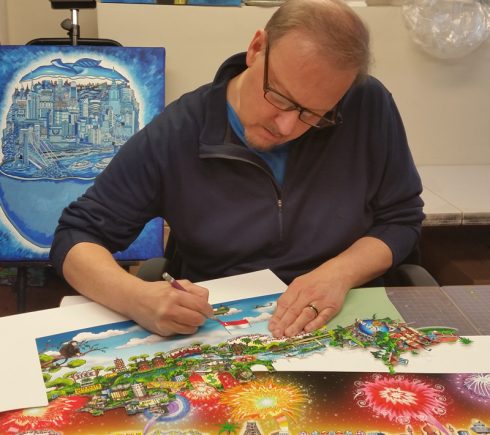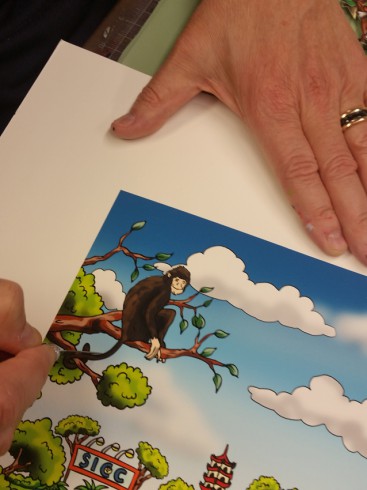 Once the pieces are all cut out, they are glued in layers, as Charles often describes "Like a Lasagna."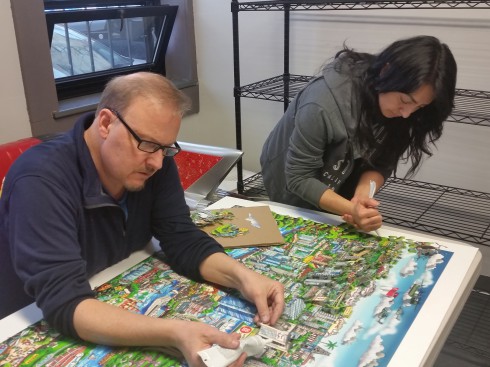 And then come the glitter and crystals…..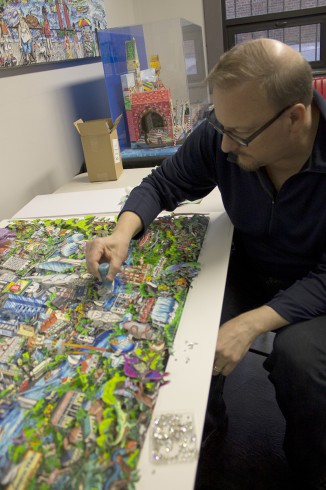 And in the end, it looks like THIS!