Charles Fazzino's latest limited edition release, "High Over San Francisco" is the first release featuring San Fran since "Let's Go Fly a Kite…San Francisco" in 2014. In this small but bold piece, the iconic Golden Gate Bridge looms large among monuments such as Fisherman's Wharf and Dragon's Gate in Chinatown. Forced perspective draws your eye towards the one-mile-wide strait connecting San Francisco Bay and the Pacific Ocean. Hear the seagulls cry and feel the breeze coming in.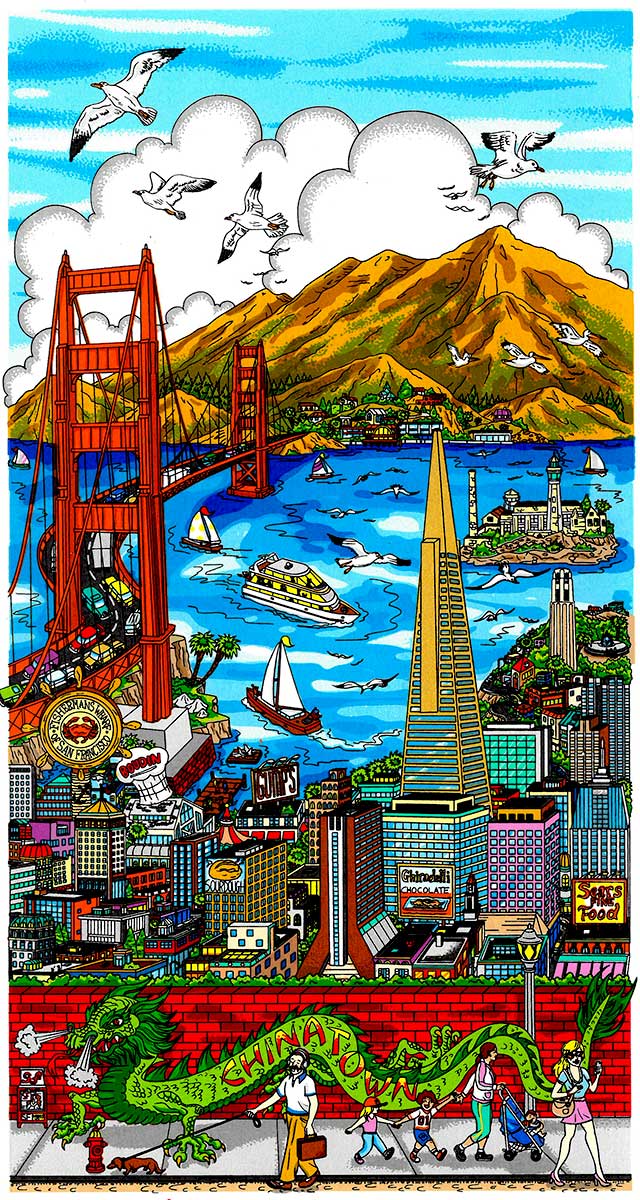 "I have been creating artwork that reflects the beauty and history of San Francisco for while now, and it's a place that never disappoints. So many of my customers connect with the art because it connects with their favorite places to go, their family vacation memories, or even somewhere they just went during their commute. It's a vibrant and gorgeous place!" – Charles Fazzino
Purchase Information
For more information on the "High Over San Francisco" release, please contact an authorized gallery or email info@fazzinocollectors.com with your inquiries!
More San Fran Favorites you might recognize!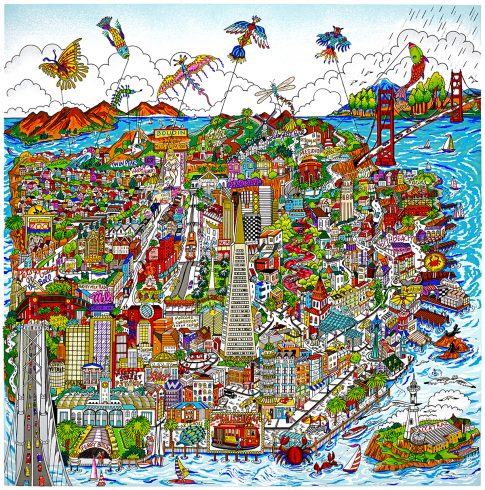 Let's Go Fly a Kite! San Francisco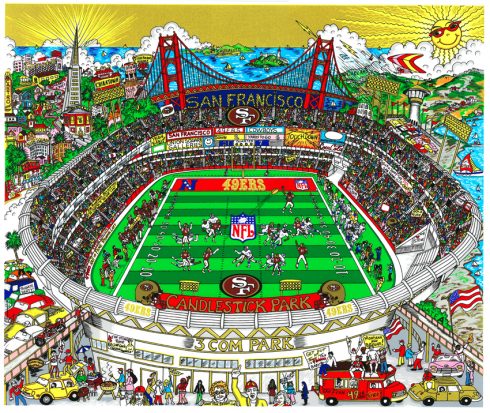 The SanFrancisco 49er's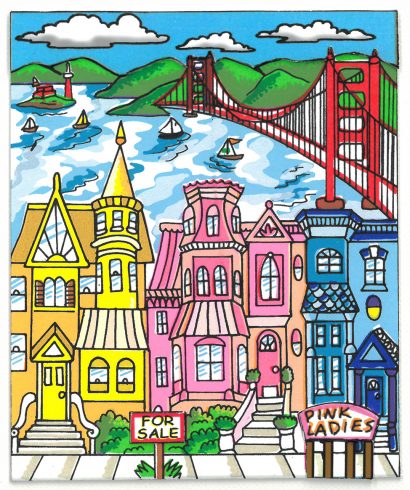 San Francisco Pink Ladies
Be sure to Tweet, Instagram, Facebook Message, etc. to show us your Fazzino Artwork so we can stay connected! Use #Fazzino or #FazzinoSanFran so we can find your posts easily!
Just
 

in CASE you didn't know…

 

The official Charles Fazzino Gift Shop is fully stocked with cellphone cases that display some of your favorite Fazzino pop art designs. These hardcover polycarbonate cases embellished with Swarovski Crystals are available for the following phone styles and sizes:
Galaxy S6
iPhone 6,7,8
iPhone 6+,7+,8+
iPhone X
Galaxy S9