The latest 3-D limited edition collaboration by Charles and Heather Fazzino celebrates the famed Wynwood Walls in Miami, Florida. The styles of the two artists mesh perfectly in this composition that centers on a typical Charles Fazzino cityscape highlighted by a series of larger-than-life walls adorned with works that pay tribute to some their most favorite artists. Flanking the main entrance and down the walk are works created by both Heather and Charles.
"Heather and i were so impressed by the Wynwood Walls that we wanted to create our own interpretation. We thought, not only would it be fun to include our own artwork, but it was a special opportunity to pay tribute to some of the artists we most admire: Keith Haring, Kenny Scharf, Shepard Faiey, Yayoi Kusama, and Retna. We've taken the liberty of adding the work of those who aren't already there." – Charles Fazzino
This limited edition is available in two variations: Giclee on paper; Giclee on paper with paint-splatter background.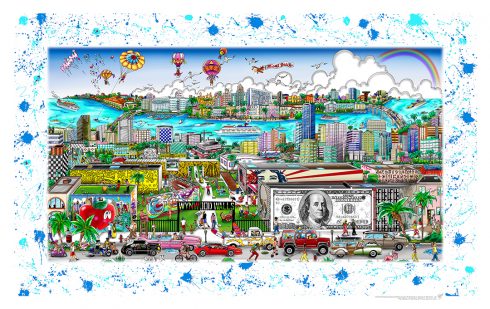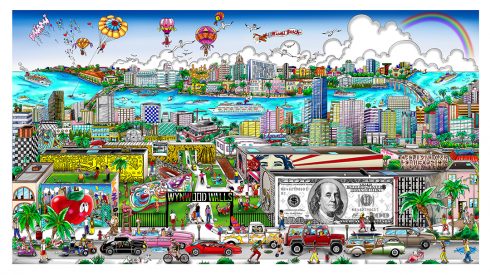 Purchase Information
For more information on "Miami…Artistically in the 305", please contact an authorized Fazzino gallery or email us at info@fazzinocollectors.com.
A Legacy in the Making
Individually, Charles and Heather have very distinct artistic styles. Charles tends toward the more narrative and Heather toward the more figurative. When combined together, the two create magic. The collection of collaborations between the two artists continues to grow, evolving with each new work.
Here are a few of their more recent collaborative works: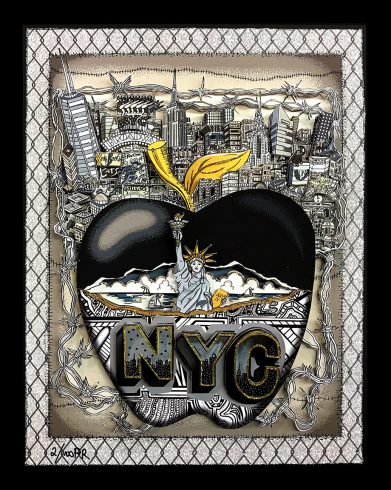 Tagging the Apple
3D Limited Edition
11″ x 14.5″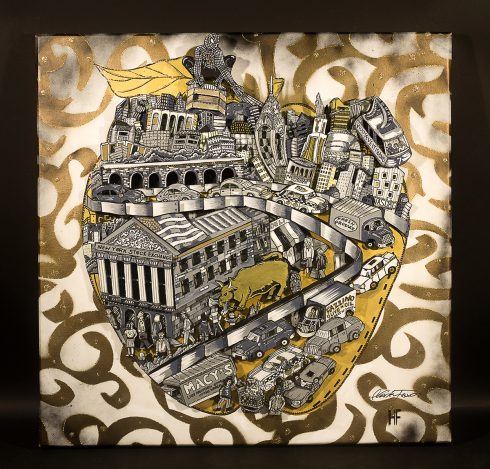 Golden Apple Collaboration
34″ x 34″
3D Mixed-Media Original on Canvas