We are once again participating in the City of New Rochelle's Council on the Arts annual ArtsFest, a weekend long festival highlighting the best the area has to offer. Since we think that Charles Fazzino's studio is certainly one of the VERY BEST things in New Rochelle, we're opening our doors to the public!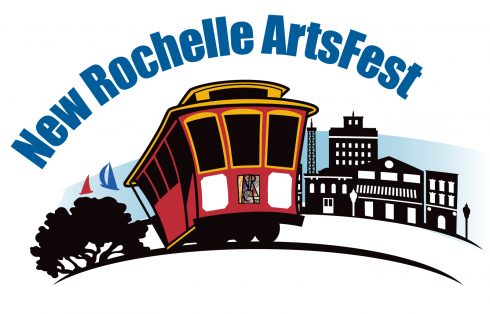 A Look at Everything ArtsFest Has to Offer
This year, the city will come alive with art exhibits, live music, great food, incredible performances, shopping, and tours of artists' studios throughout the downtown area for an entire weekend! Each day, there will be something different to enjoy.
We will kick things off on Friday, September 23rd with a VIP Collectors Club Reception from 6pm – 9pm at our Fazzino Studios.  If you're reading this, then you ARE a VIP COLLECTOR and are welcome to join us on Friday evening. Please RSVP to Grace at gbulfamante@fazzino.com if you would like to attend.
Saturday, September 24th  AND Sunday September 25th will be ARTSFEST WEEKEND! Come Celebrate the Arts in New Rochelle, NY!
New Rochelle Plans Biggest Arts Fest EVER!
Hop on the New Rochelle Culture Trolley as it takes you throughout historic downtown New Rochelle sites. Visit Charles Fazzino's art studio and the studios of other local artists for behind-the-scenes tours. on Saturday, cruise through the ArtsFest Classic Care Show and take part in the 4th annual Lincoln Park Community Festival.
This year local New Rochelle restaurants will build up to the weekend with ArtsFeast offering special deals to excite people about the art of fine dining! Then on Friday night, they'll kick things off with a major event, a Drive-In Movie Experience at Hudson Park. Working in cooperation with the City of New Rochelle, the Parks and Rec Dept. and the YoFi Film Festival, NRCA will install a giant screen and sound system in for a free screening of a popular film TBA. The fun starts at 5:30 pm with live music and food trucks, and a free trolley providing shuttle service for those who don't want to drive between the train station and Hudson Park from 5 to 10 pm.
On Saturday the public is invited to visit the studios of New Rochelle artists (including Charles Fazzino, Highbrook Studios, and more); there will also be a Classic Car Show with live music and a special exhibit at City Hall, LEGO® Day at the Huguenot Children's Library, an afternoon of student short films at New Rochelle High School, the free History Hop Trolley, and Dance Fest, an evening of exciting dance performances by New Rochelle's varied dance companies and artists. Sunday will feature more of the same, culminating in a special event at Ruby Dee Park on Library Green.
Three Scheduled Fazzino Studio Tours for ArtsFest
At each event, you'll see the behind-the-scenes workings of Charles Fazzino's personal art studio, have the opportunity to spend time with Charles, and see a wonderful collection of new and unique 3-D works. For the second year in a row, we will also be hosting an art exhibition by CHOICE of NY, featuring works created by recipients of Choice's health care management, wellness, and advocacy not-for-profit services.
Friday, September 23rd: Private Fazzino Collectors Club Reception – Invitations to be mailed and emailed in September
Saturday, September 24th: 11am – 6:00pm
Open to the Public for New Rochelle ArtsFest
Sunday, September 25th: 11am – 6:00pm
Open to the Public for New Rochelle ArtsFest