Recently, our friends over at the Riverside Primary School had asked Fazzino to send over an art challenge that they could work on before the holiday season arrived. Fazzino gladly accepted and asked the students in the Walnut Class to research their favorite city and recreate how they celebrate the New Year in art form! Along with the challenge Charles answered a few questions that the kids had on their minds, check it out!
With the New Year quickly approaching, we asked Lianne Moody, the Walnut Class Teacher, to create an art lesson plan for students 9-10 years old and include the process behind the project itself.
List Of Art Supplies & Tools
Here is a list of art supplies and tools the Walnut class used to create their masterpieces:
A4 plain paper
Tissue paper (range of colours)
Paint
Watercolours
Paintbrushes
Pastels
Glitter
PVA glue
Felt-tip pens
Black paint mixed with a little washing up liquid (for the scratching)
Unravelled paperclip to scratch in design onto black paint
Cotton wool balls
Internet access via laptops (for step 1)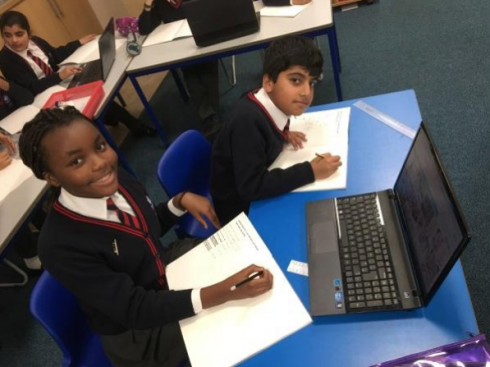 Step 1: Research
We asked Lianne to hand select 10 cities that the Walnut Class could choose from. When asked why she selected these 10 she said "I chose these 10 because I wanted their work to show how people in each location celebrate the New Year differently based on their beliefs, cultural differences or the type of climate they live in." The kids choose from the following:
Sydney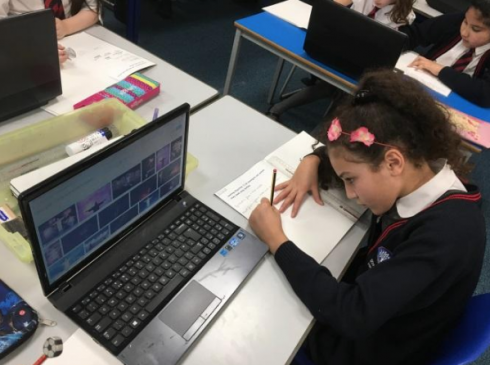 "Once the class picked their favorite cities, they then used laptops to do further research. A lot of them found that most cities celebrate by setting off fireworks over a famous landmark. We discussed why this was and the different ways we could show fireworks in their art (scratching them in, glitter)."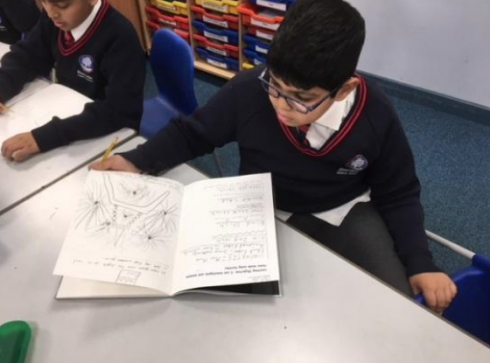 Step 2: Planning & Designing
"Using their research, children sketched out their cityscape and began to think about which materials and techniques they wanted to use. In addition to paints, pastels and colouring pens, we discussed different ideas such as collage and scratching in detail using pastels and black paint. We also had a conversation about how to create texture and show the weather. At the end of this lesson, I collected together a list of everything they would need so I could have it all ready for them!"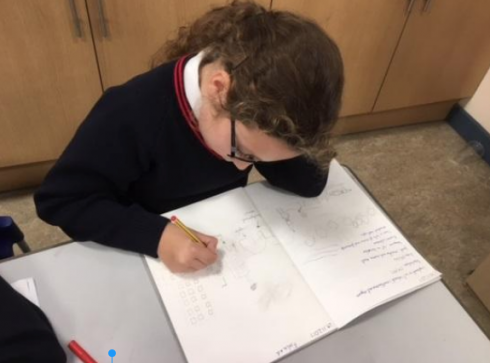 Step 3: Creating the Final Piece
"At the start of this lesson, the class shared our ideas and what techniques we would use with each other. Then… I let them get going! They worked very well and completely independently on their project. However, my classroom looked like it had been visited by a glitter fairy afterwards!"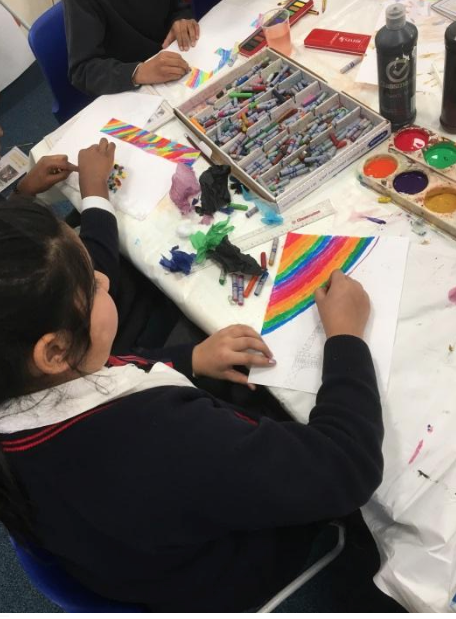 The Final Pieces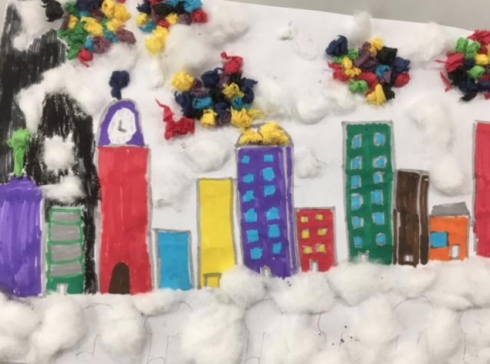 A word from Lianne:
"As you can see, they are very different! I have a class of twenty-six 9-10 year olds and I can honestly say every single piece was independently completed and I am very proud of the work they achieved! They absolutely adored this project and loved knowing that it had such a special purpose! They really took ownership and made all the decisions themselves about what materials they wanted to do and how they would show their cityscape. It is quite tricky to identify which cities are identified in some peoples but I hope you can work out a few of them! You will notice that one of them is very much inspired by one of Fazzino's pieces!"
A very big THANK YOU! to Lianne Moody and the Walnut Class over at the Primary SchooL for participating in Charles Fazzino's Art Challenge!
Did you enjoy this New Year Celebration Art Challenge? Let us know on
Instagram,

Twitter, or Facebook!