Who's ready to shop till they drop? Introducing the NEW Official Charles Fazzino Gift Shop! There are plenty of products to choose from and they are going fast! Now you can order your favorite Fazzino Gift Line Products and merchandise in seconds! From poster prints and collectors pins to art puzzles and post cards, the options are endless.

Between birthdays and holidays, weddings to friend-iversaries, the right time to purchase a gift is anytime. The Official Charles Fazzino Gift Shop has something for everyone to enjoy! If you need a present for that avid Fazzino fan in your life or just want to bring home the fun and whimsical work of Fazzino, you're next step is picking and choosing from the following…
Poster Prints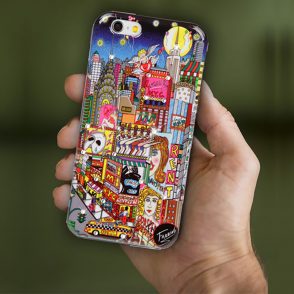 Overwhelmed? Don't be! The final step is making your way over to www.FazzinoGiftShop.com!
Current featured Fazzino Gift Line products includes the Fazzino Poster Print collection, The "Apple-y In the Center of it All….at Night" Luggage collection, Swarovski Crystal encrusted cell phone covers, and the Fazzino art book "O Beautiful for Spacious Skies." Stay tuned as we begin to add new products like the Fazzino calendar, new collector pins and more!
If you are looking for a particular product please send us any suggestions! Who knows, we might add your request to the Fazzino Gift Line!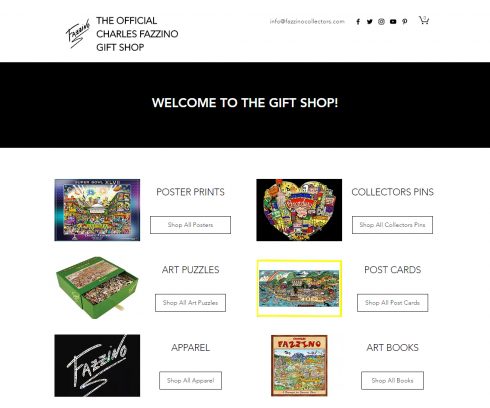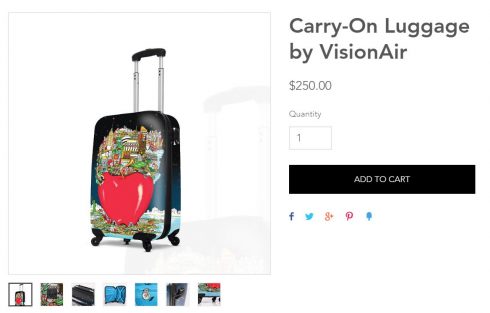 Tell us what you think! Share your thoughts in the comments below or on Facebook or Twitter!