Charles Fazzino is most famous for his 3D pop art renditions of the greatest cities in the world. He rarely, however, puts many of those cities together in one artwork. "It's a Small World" is just that…a panoramic view of the world, within which you can travel with Fazzino from Moscow all the way through North America and Europe, to Lapland on the other side. It's a masterful and complex composition full of color and detail, sure to be the centerpiece of any Fazzino collection.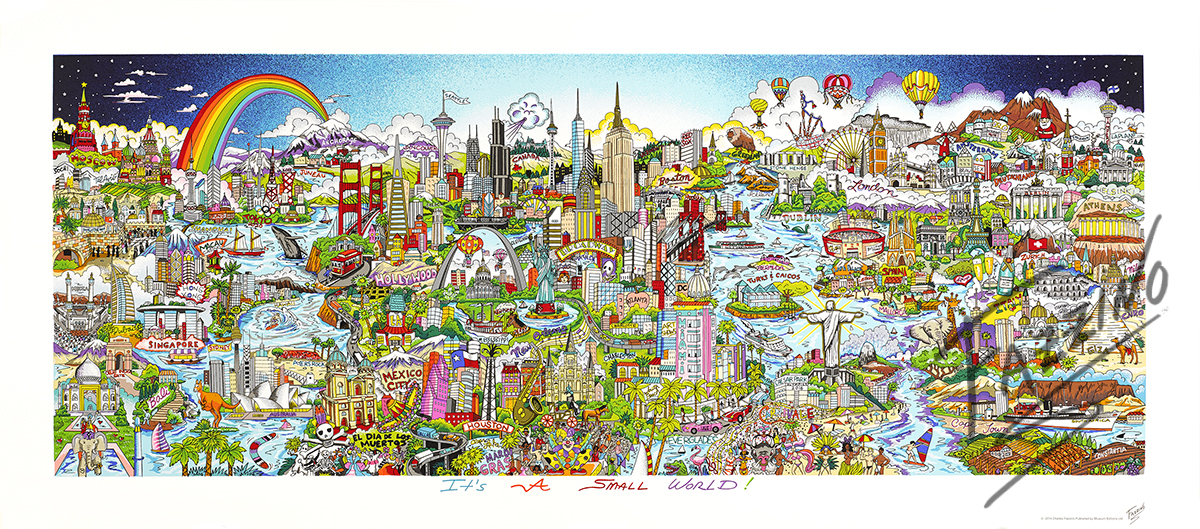 Recent Fazzino Cityscapes
In addition to "It's a Small World," Fazzino has recently released a limited edition on the city of Venice and a series of originals, including "Triple the Love…Paris." In the works are limited editions on San Francisco, France, Paris, and Koln, Germany.