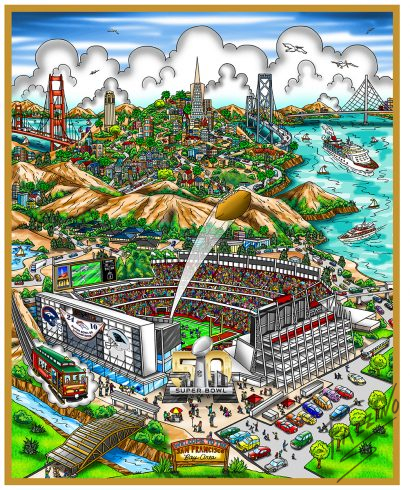 And the Denver Broncos prevail! Congratulations to Peyton Manning and the entire team on an amazing effort! Fazzino pays tribute in his final Super Bowl 50 Limited Edition image.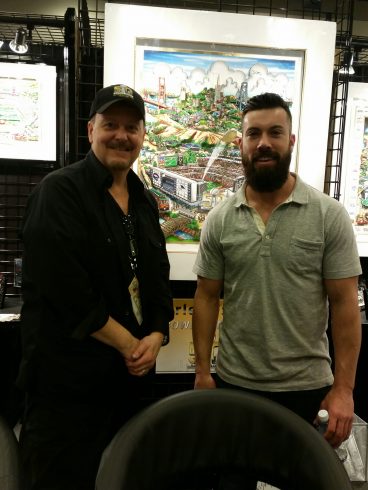 Charles Fazzino rounded out his Super Bowl 50 experience by signing autographs with Minnesota Viking Andrew Sandejo and appearing live on NBC Bay Area, the local ABC morning show and KRON.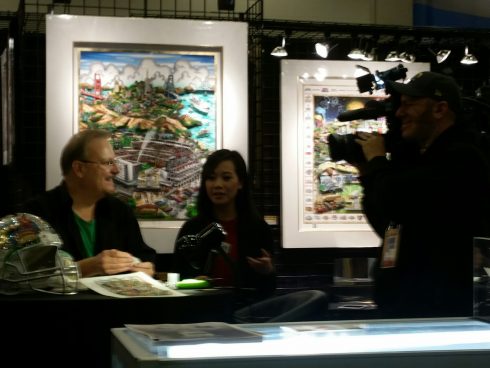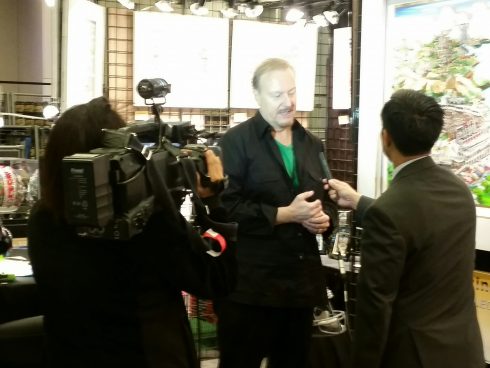 And last but not least, he appeared at the NFL Shop with Rashad Jennings of the NY Giants and founder of The Locker Room project. Fazzino's work created just for the foundation appears behind the two. After signing autographs, Rashad treated the crowd to some on-stage dancing and deejaying…all part of the Super Bowl 50 Party Atmosphere. And now it's on to Houston for Super Bowl LI!