Congratulations to the New England Patriots who won their record-tying sixth Super Bowl!
Charles Fazzino finished another whirlwind tour as the officially licensed artist of his 19th Super Bowl. Along the way, there were media appearances, autograph-signing sessions with NFL players, and a fabulous gallery show at Wentworth.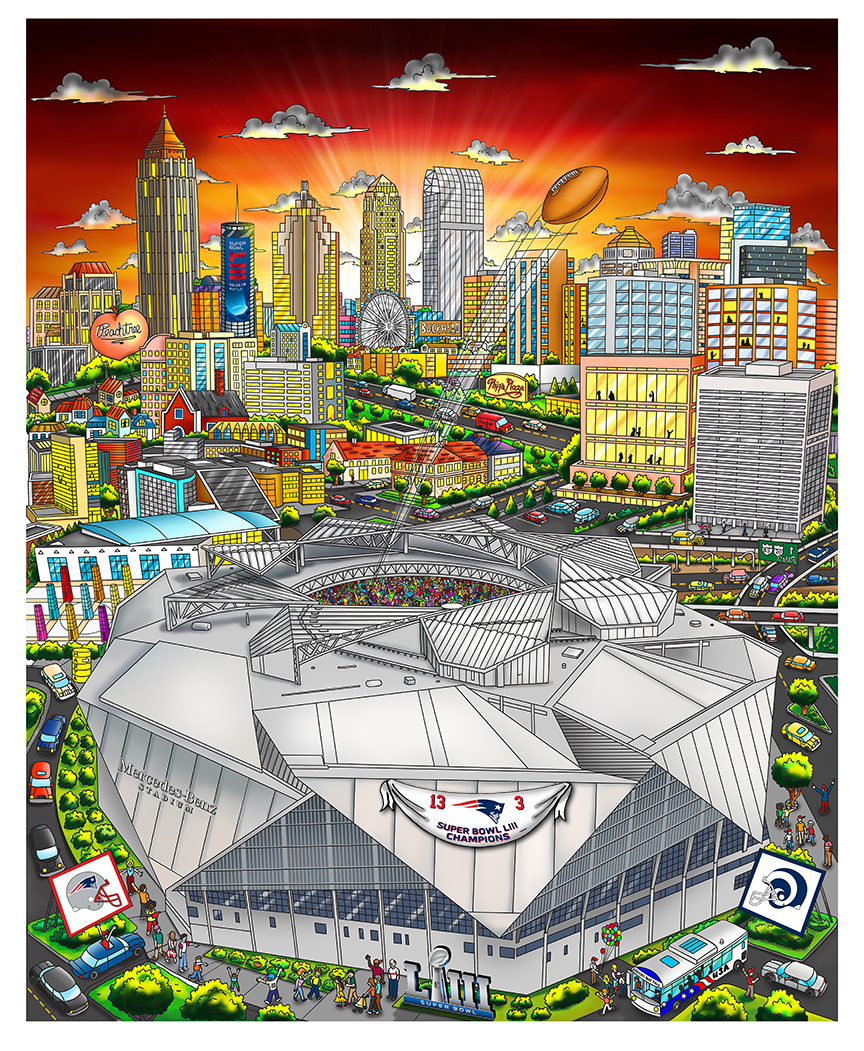 Three Big Takeways from Super Bowl LIII in Atlanta
Takeaway#1
Along with an appearance on the local Fox show, "Good Day Atlanta," Charles Fazzino taped his first segment for the national entertainment show Inside Edition, and was featured on the front page of the Super Bowl section of the Atlanta Constitution Journal.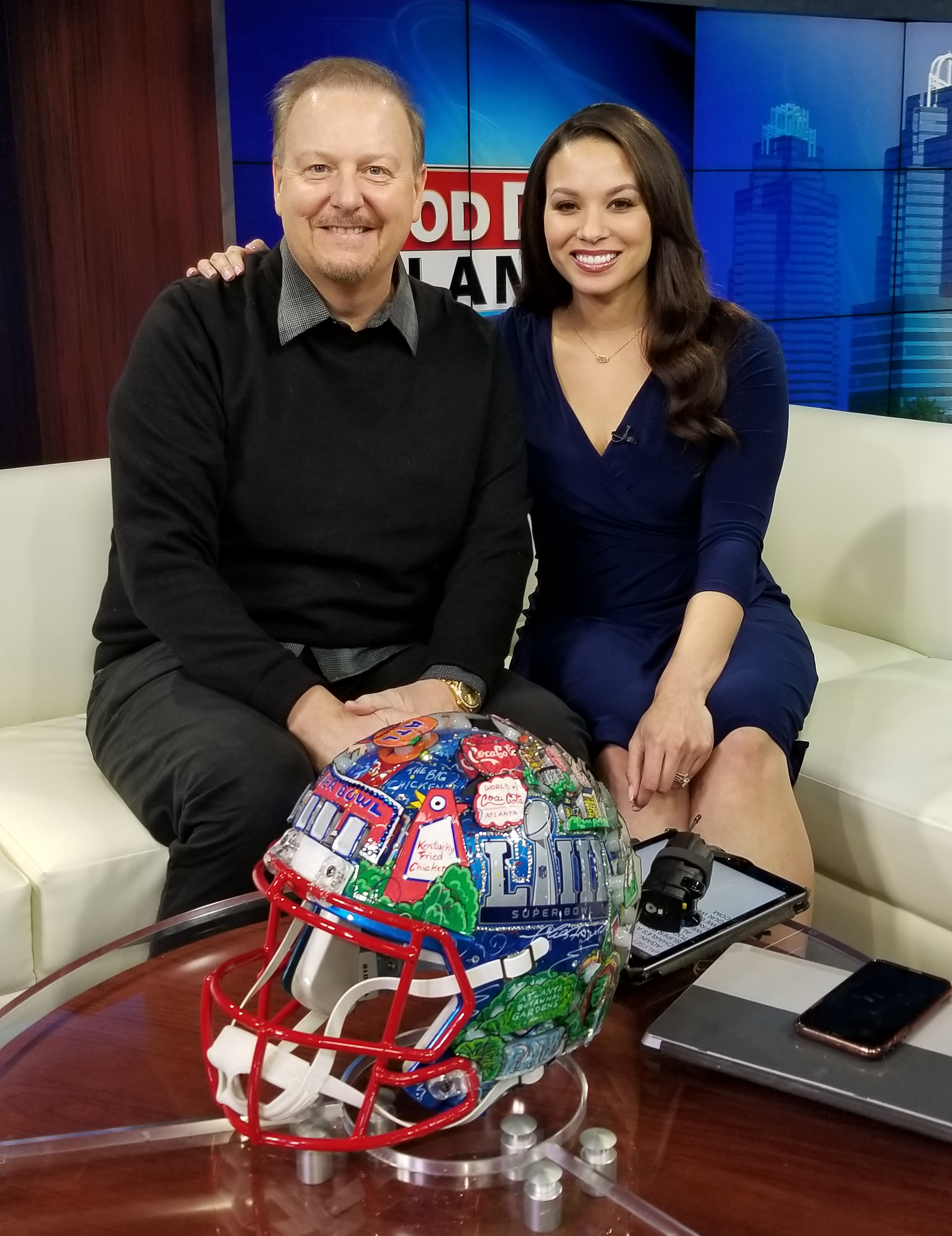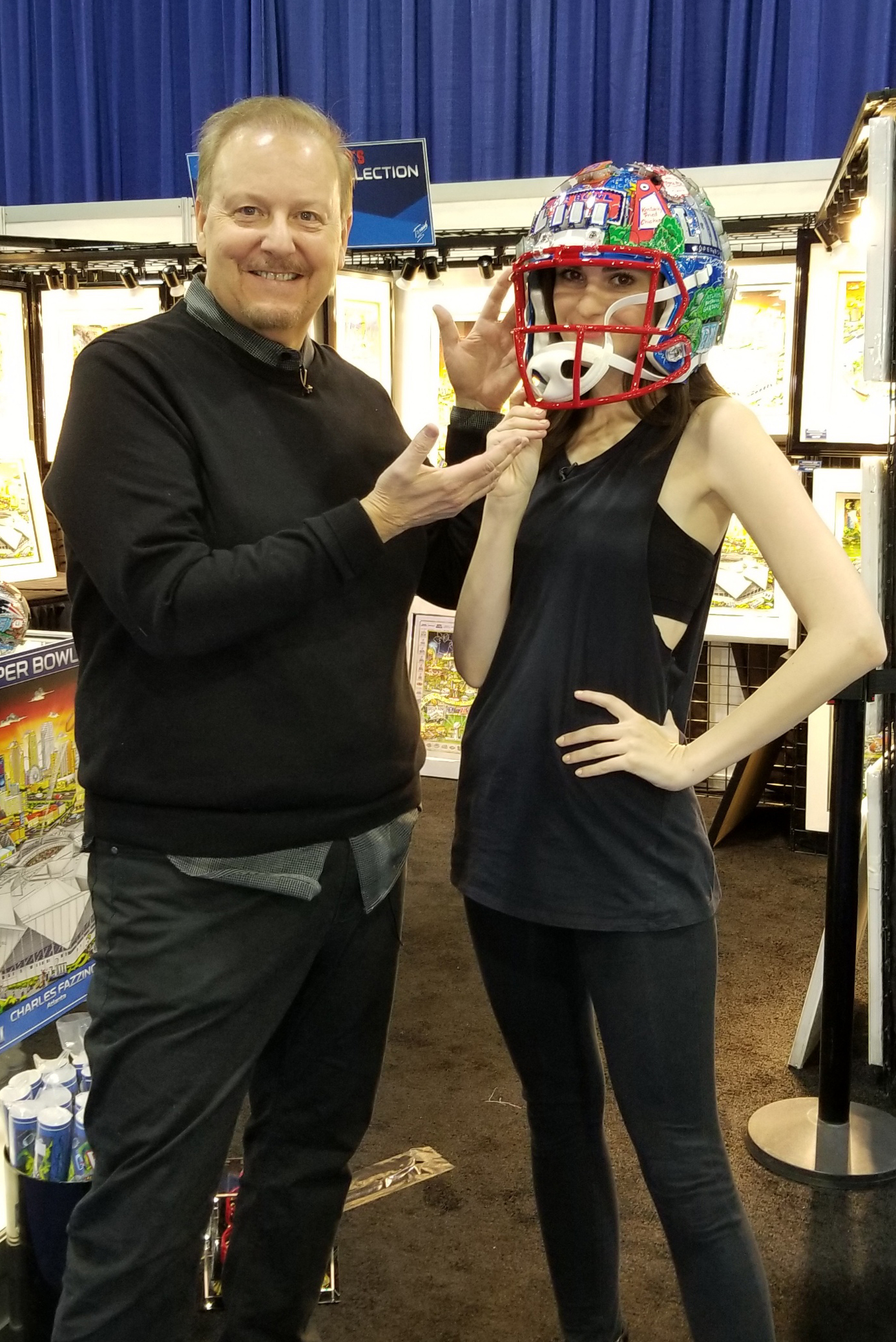 Inside Edition's guest correspondent Kelleth Cuthbert interviewed Charles Fazzino at the Super Bowl Experience for an exclusive segment that aired on Inside Edition.
Takeaway #2
Charles Fazzino appeared on stage with former Atlanta Falcon William Moore and current Falcon Desmond Trufont to sign autographs at The Super Bowl Experience.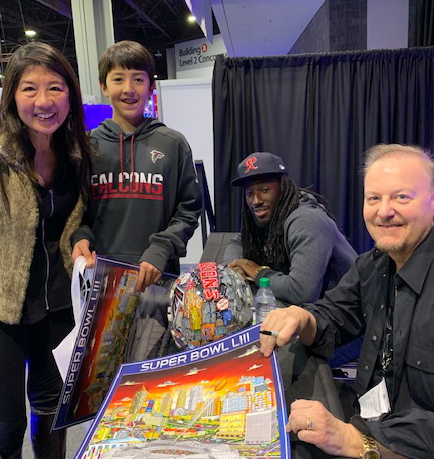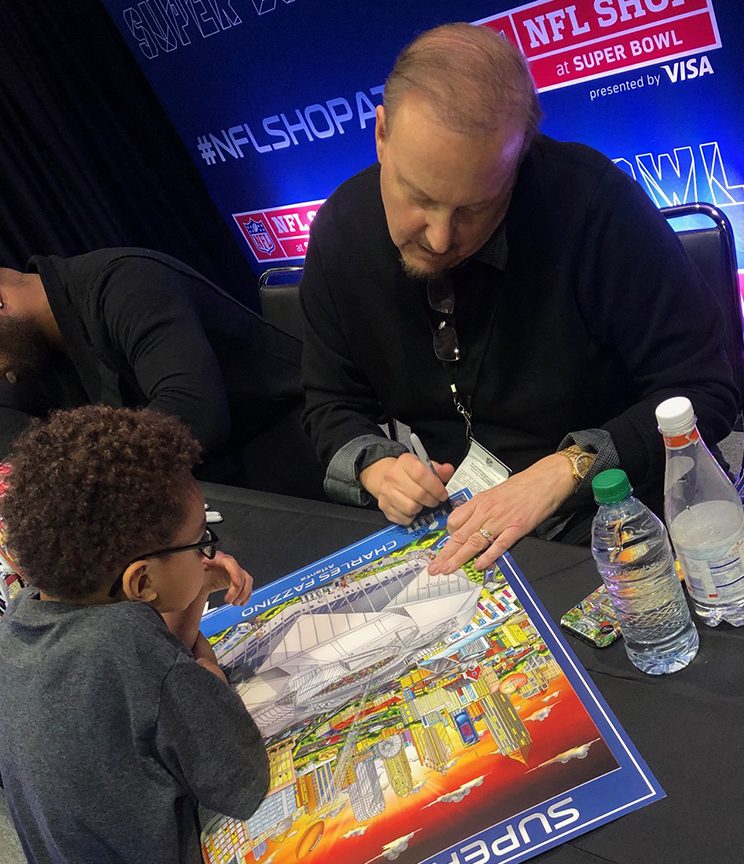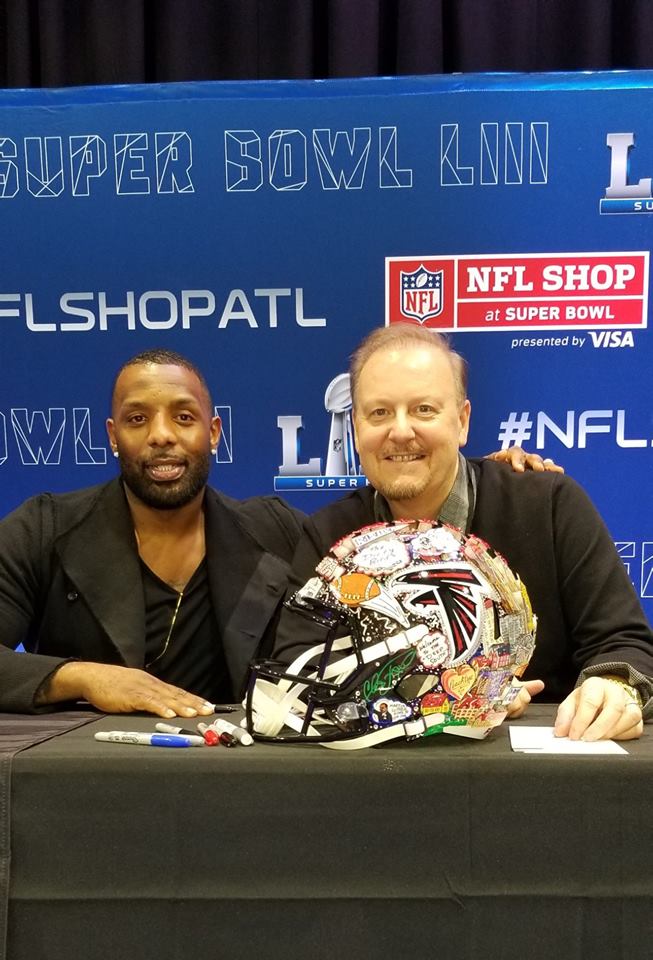 Takeaway #3 On the Friday night before the Super Bowl, Fazzino met collectors and showed off his entire current collection at the Wentworth Art Gallery in Phipps Plaza in Atlanta.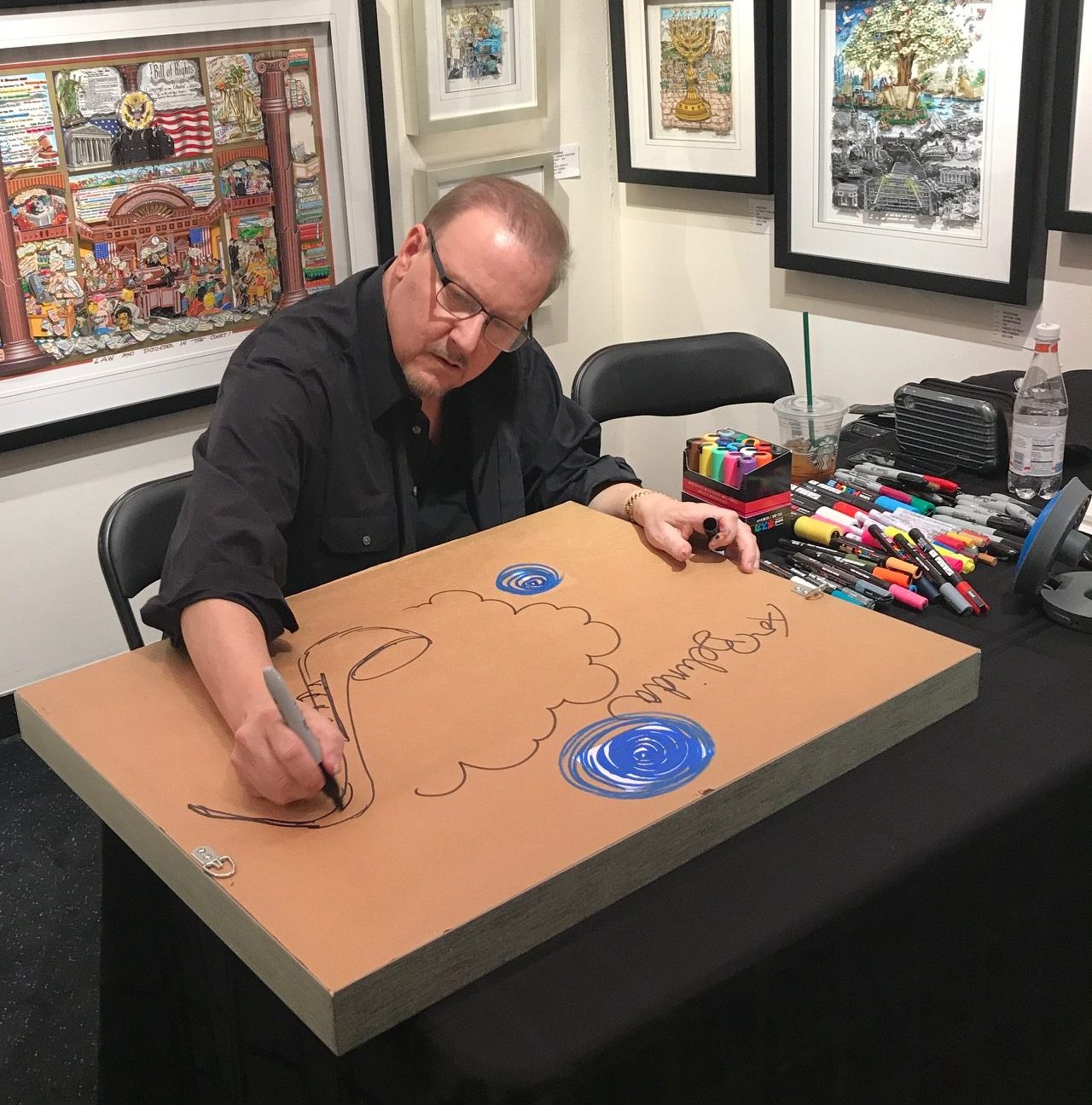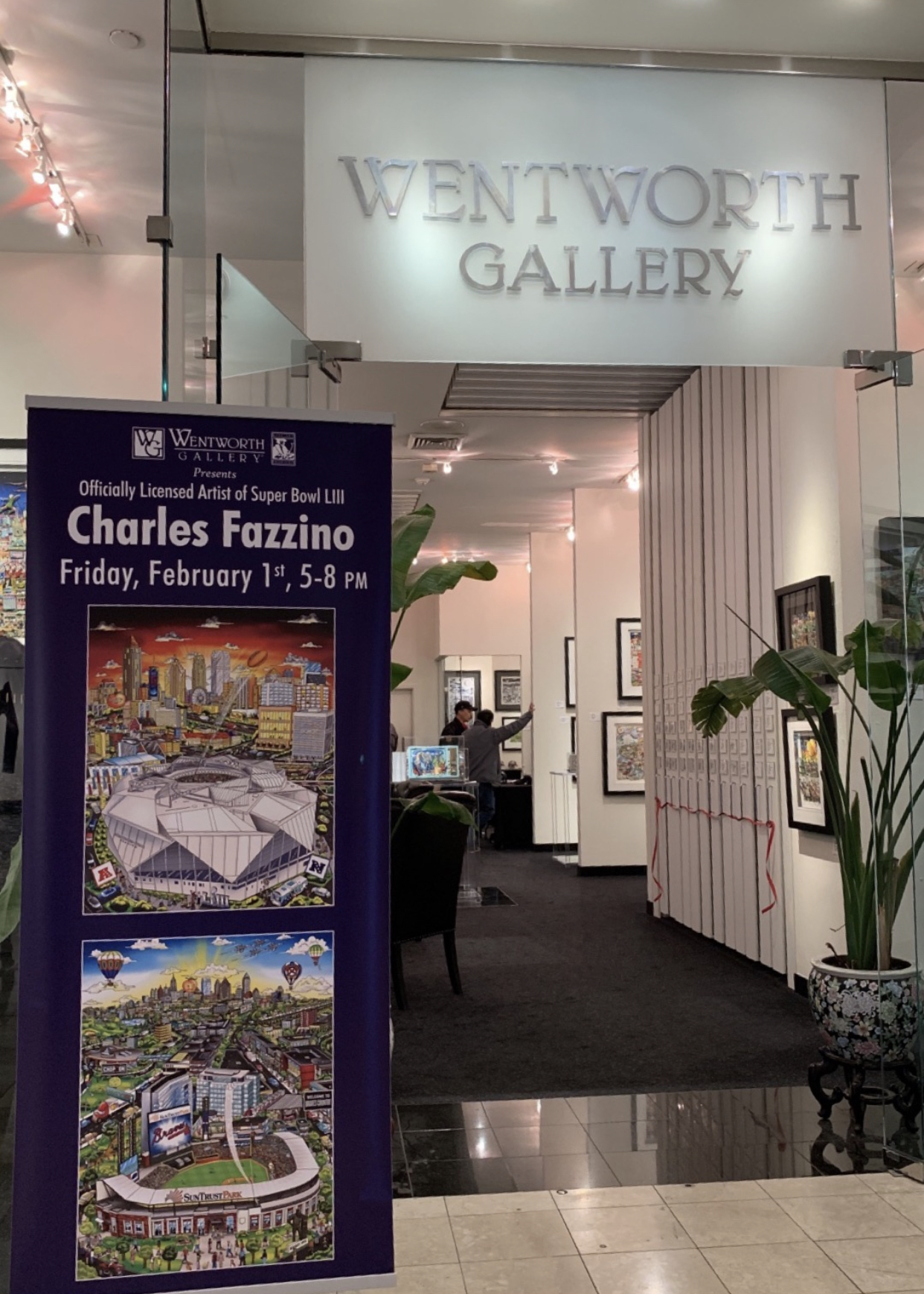 Visit our gift shop to check out the Super Bowl LIII poster or browse our sports art page for other available 3D work.