The Host City of PyeongChang in South Korea is ready for the XXIII Olympic Winter Games to begin with the pageantry of opening ceremonies on February 9th through February 25th. We're ready, are you?
As the world awaits for the competition to begin, we certainly know one person who IS ready! That's right, Charles Fazzino, the Officially Licensed Artist for the USOC has done it again! He's ready to cheer on Team USA, with this Gold-medal-winning artwork that captures the essence of the Games, the excitement of the atmosphere, and the talent of all of the competitors in his latest Olympic Artwork! You can almost feel the wind in your hair and the snow pelting your face.
PyeongChang Korea Olympic Games 2018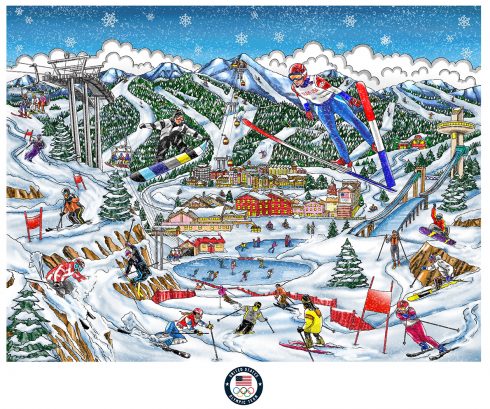 Edition Breakdown: 100DX/25 ALU
Approximate Image Size: "16 x 12"
Looking for other Olympic Winter Games inspired pop art pieces from Fazzino's collection? Here are just a few of the other Winter Games pieces the artist has created for the United States Olympic Committee.
Olympic Games, 2014, Sochi, Russia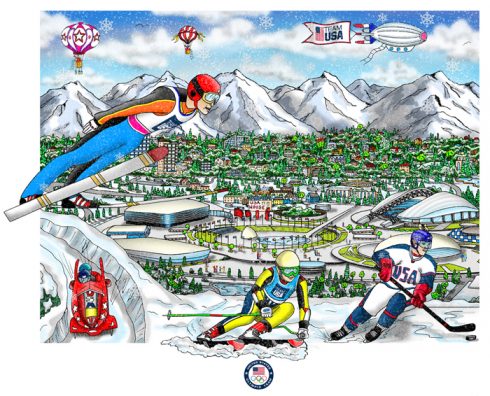 Olympic Games, 2012, Turin, Italy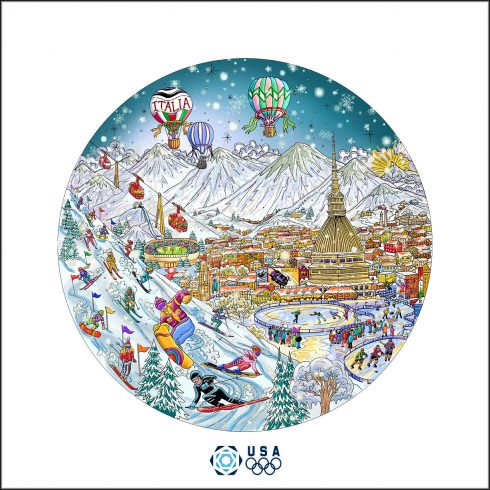 Olympic Games, 2010, Vancouver, Canada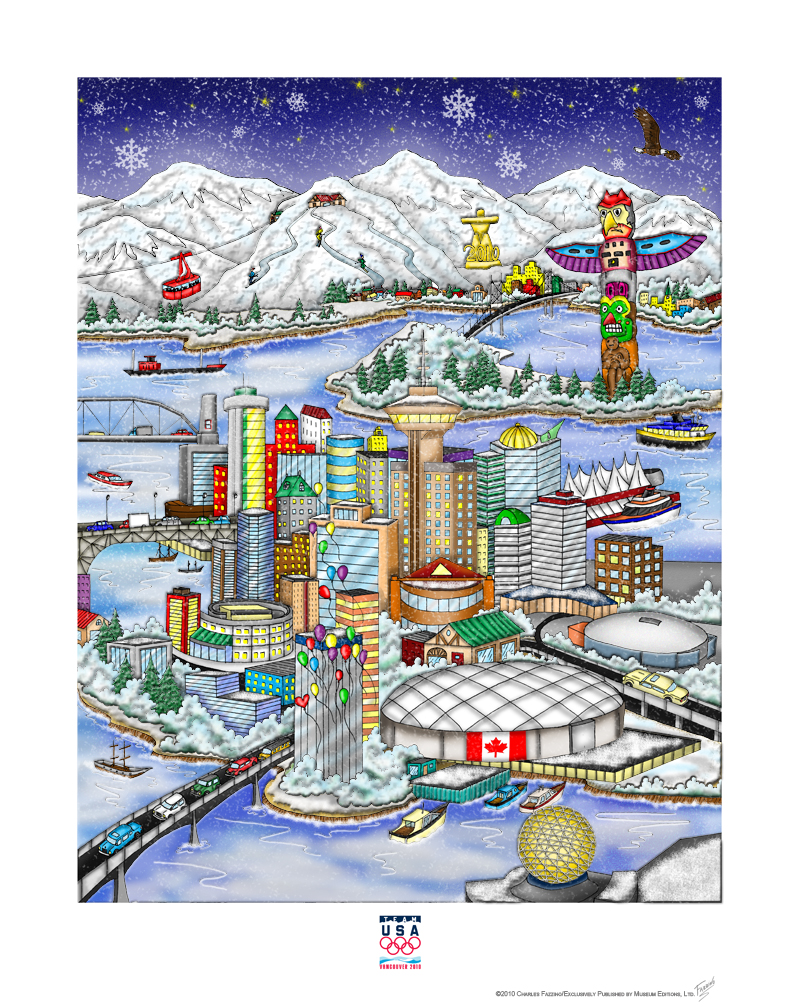 Olympic Games, 2000, Salt Lake City, USA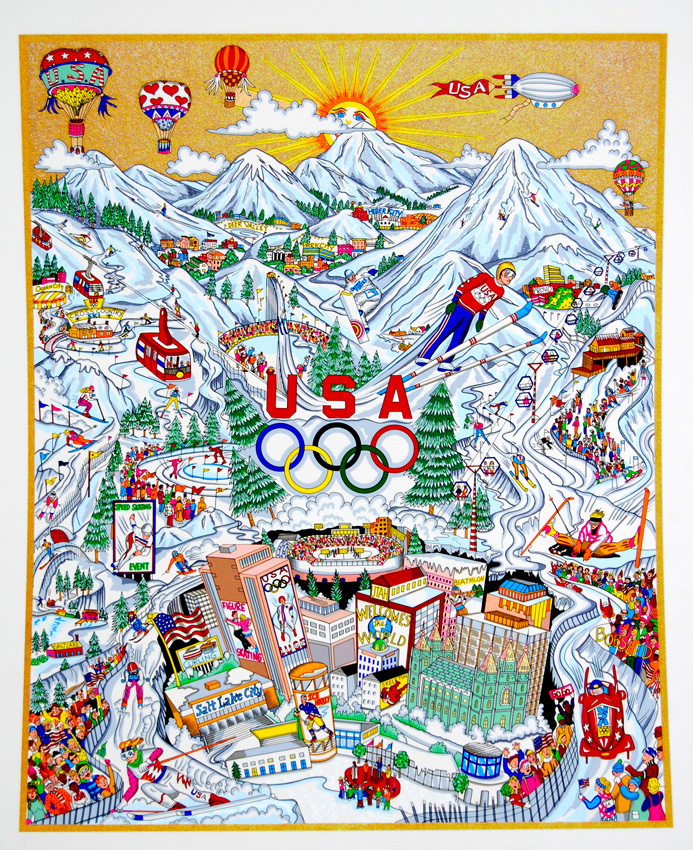 We Can't wait to see who brings home the Gold!!
Make sure you Tweet, Instagram, Facebook Message, etc. to show us how you are celebrating the games! #FazzinoOlympics #FazzinoPyeongChang
For more information on The Olympic Artwork or for purchasing information please contact an authorized gallery, or email info@fazzinocollectors.com with your inquiries!
"If you don't have confidence,
you'll always find a way not to win" – Carl Lewis