Sometimes patience DOES pay off. It has taken more than five years to complete, but we are very proud to announce that we have partnered with University of North Carolina Alumnus Lloyd Scher '76 to release the first UNC-themed limited edition artwork by Charles Fazzino. Celebrating the multitude of National Championships won by the Tar Heels, this artwork came about due to the sheer persistence of Lloyd and his profound love and gratitude for UNC.
"I didn't realize how dominant UNC Chapel Hill was in collegiate sports until I met Lloyd," said Charles Fazzino. "He must the the University's biggest fan and I'm proud to have been able to complete this artwork with him centered on one of our country's most celebrated institutions."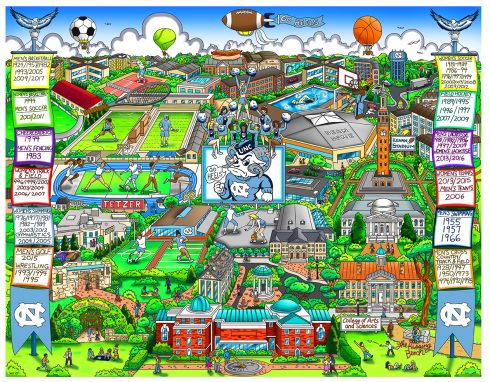 UNC National Championships
17″ x 13.25″ Image Size
100DX 3D Prints Available
The artwork was unveiled in Chapel Hill at a special reception co-hosted by Jimmy Black, starting point guard and captain of the 1981–82 national champion North Carolina Tar Heels men's basketball team.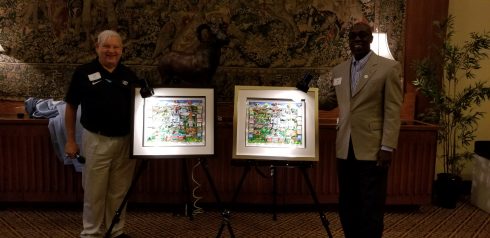 Lloyd Scher and Jimmy Black Unveil
UNC National Championships Artwork by Charles Fazzino
Purchasing Information
Contact: Lloyd Scher
Phone Number: 704-845-9083
Email: lloyd.scher@yahoo.com

You can also visit www.unc3dart.com or email us at info@fazzinocollectors.com