We're here in Houston for The Super Bowl and as always, we're on the run! Media appearances, autograph signing sessions, workshops, etc. Charles Fazzino is everywhere! Here are some updates about what he's been up to since he hit the ground in Houston on Monday.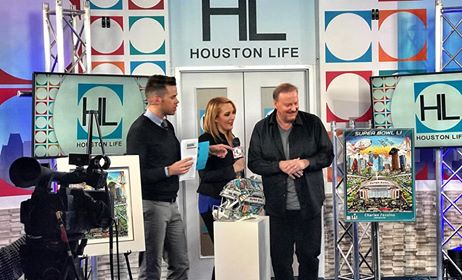 On Tuesday, Charles appeared on an episode of HOUSTON LIFE. Hosts Derrick Shore and Jennifer Broome showed off the Super Bowl LI Collection live from The Galleria Mall.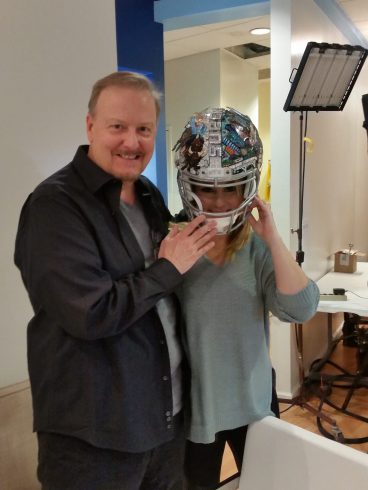 Some fun in the green room with Jennifer Broome before the show.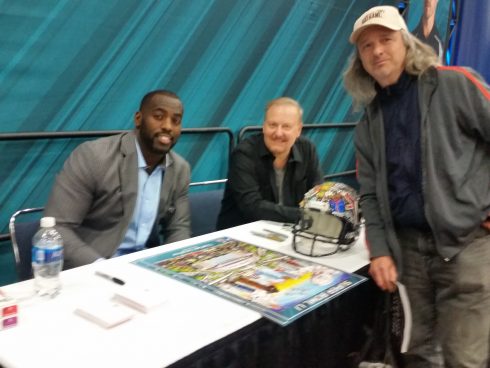 Signing Posters with Houston Texan Whitney Mercilus at the NFL Shop on Tuesday afternoon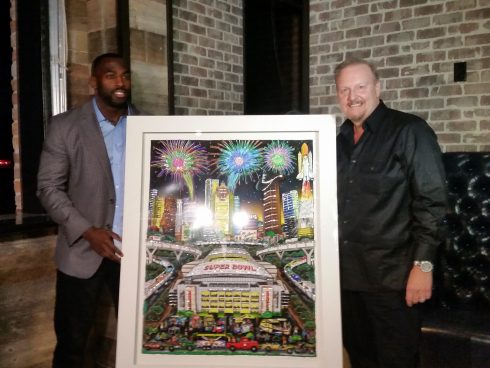 Presenting Whitney Mercilus with a Super Bowl LI original at a media unveiling at Bosscat Kitchen and Libations in Houston. The artwork will be auctioned off at a special event later this week to benefit Whitney's WITHMERCI Children's Foundation.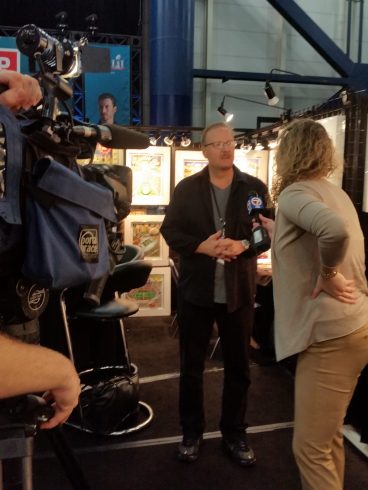 Being interviewed at the NFL SHOP by Karen Labs of Boston's WHDH NBC 7.
If you're in Houston, make sure you stop by the NFL Shop at the NFL Experience and say HELLO!