The countdown to the Super Bowl is officially ON! Whether you're cheering for the Philadelphia Eagles or the New England Patriots, there are a ton of game day art activities to take advantage of. If your plans include standing out in the crowd chanting for your team, or throwing your own Super Bowl party, it's time to get crafty and create your own themed foam finger for the big game. You can take on this art challenge before the game so you are ready to cheer when the kickoff happens, or set up an activity table for the kids to keep them engaged during the game.
Supplies You'll Need
Pencil and marker
Foam board or piece of insulation
Construction paper
Scissors
Newspaper or tissue paper
Glue stick, hot glue gun, or stapler
Colorful supplies to decorate (sparkles, markers, crayons, paint, stickers, etc.)
Step 1
Start off by drawing a hand. It's important to remember the outline of your foam finger needs to be at least twice the size of your actual hand. A good point of reference is to use the entire width of your construction paper or foam.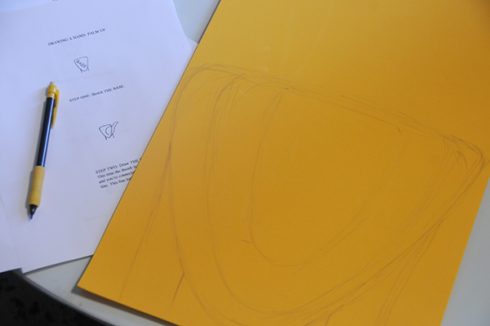 Step 2
Once you outline the fist of your own hand, add a 3-4 inch perimeter. This is the line you'll cut along in Step 4.
Step 3
Before you begin to cut along the perimeter of your hand, remember to draw a finger standing upright to create a "#1" gesture.
Step 4
Cut out the foam or construction paper. To keep the pieces of foam from sliding as you cut, use masking tape or double sided tape to hold each piece together while cutting.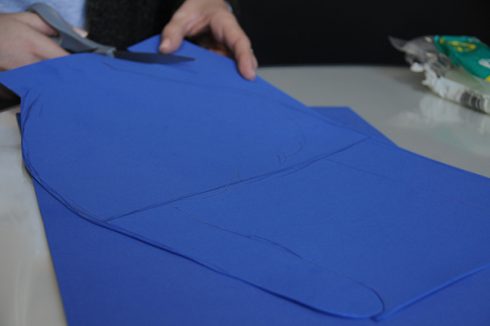 Step 5
Not it's time to glue your two pieces of foam together to form a glove. If you don't want your drawing lines to show, flip the foam over so they will be hidden inside. Keep in mind this will flip if it is a left or right hand!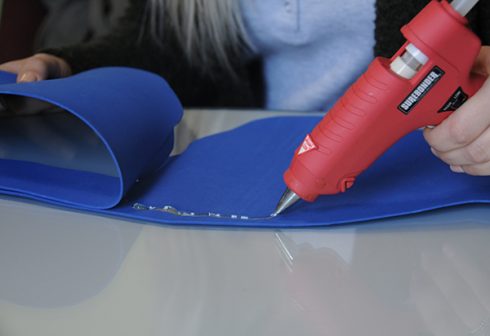 Tip: Add a popsicle stick or pipe cleaner to provide a bit more support in the finger of the hand.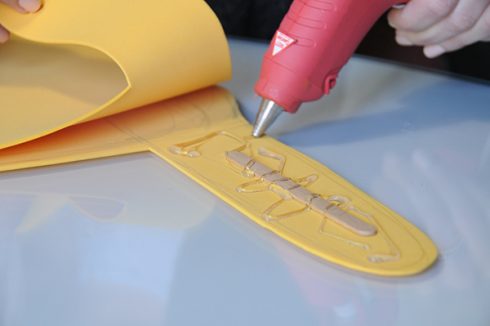 Tip: If you have any overlapping pieces once the foam is glued in place, trim up the edges with a pair of scissors.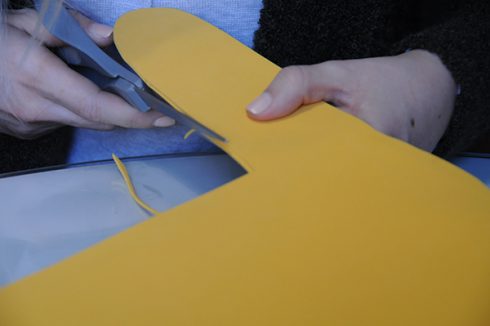 Step 6
Draw the remaining fingers using the drawing a hand exercise and color them in with markers, paint, or crayons.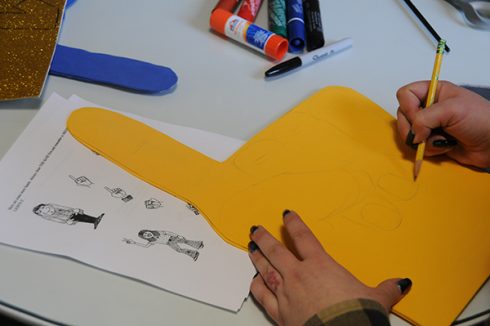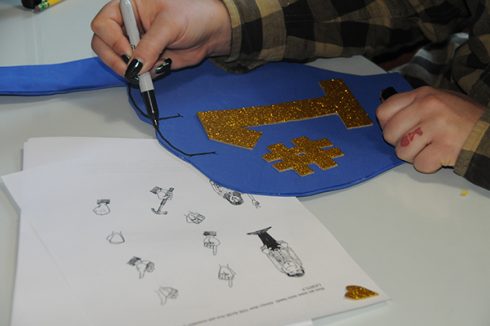 Step 7
Add your team's colors, favorite player name, #1, and other personal touches to make your foam finger one of a kind to stand out in the stands.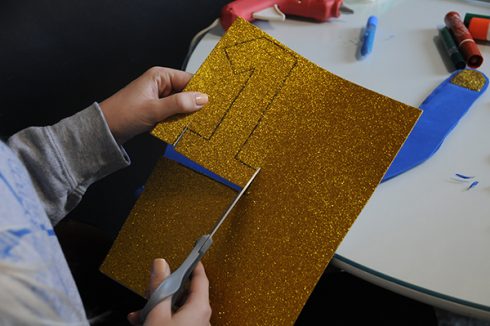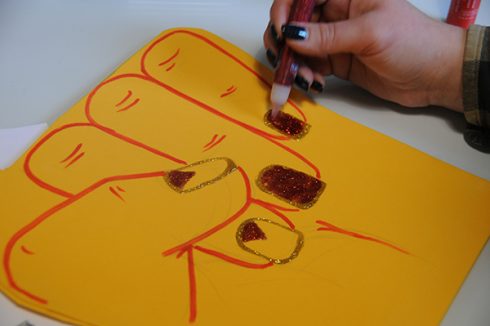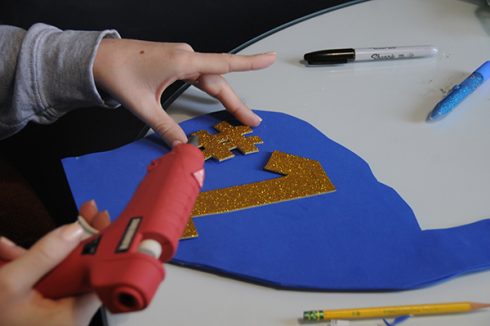 Step 8
Give your foam finger time to dry if you used paint or glitter glue to decorate. Once everything is set and ready to go, you're prepared to cheer for Super Bowl LII!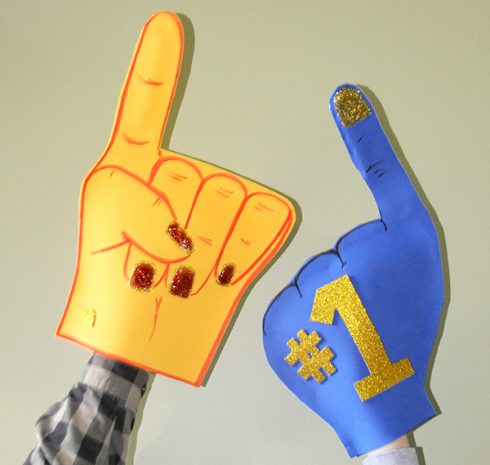 Now that you've practiced drawing a hand and decorating your very own foam finger, do you feel up for this Fazzino Art Challenge? If so, we want to see what you've made. Share your foam finger creation on Instagram using #FazzinoArtChallenge as you cheer on your favorite team during this year's Super Bowl LII!
Tell Us What You Think!
Share your thoughts on
Instagram,

Twitter, or Facebook and remember to hashtag #FazzinoArtChallenge for a chance to be featured!