I saw my friend Tracy a few weeks ago when i did a show at the Short Hills Mall in NJ at the Wentworth Gallery. She gave me an incredible gift. Read her email to me below…..
My name is Tracy Monteiro and a couple of years back, Mr. Fazzino donated two pictures and a Sam Katz book to our school in Elizabeth, New Jersey to help assist me in teaching his method of art and in Art History on contemporary artists. Now, I am Supervisor of Fine and Performing Arts in ELizabeth.  Before I left, my eighth graders made a snow globe for him as a Thank You.  They are extremely talented kids and I am very proud of them.  It was a Thank You long over due, however, if I sent it the piece may have not made it in one piece so I waited all of this time to hand deliver it.  So I am sending two photos.  Enjoy……. Our District has become one of his biggest fans.  Like I said to him, if ever the day he wants to come and share his experiences with our Arts Academy, he has the golden key to our Arts Education System with all of the good he spreads world wide. Thank you for your time!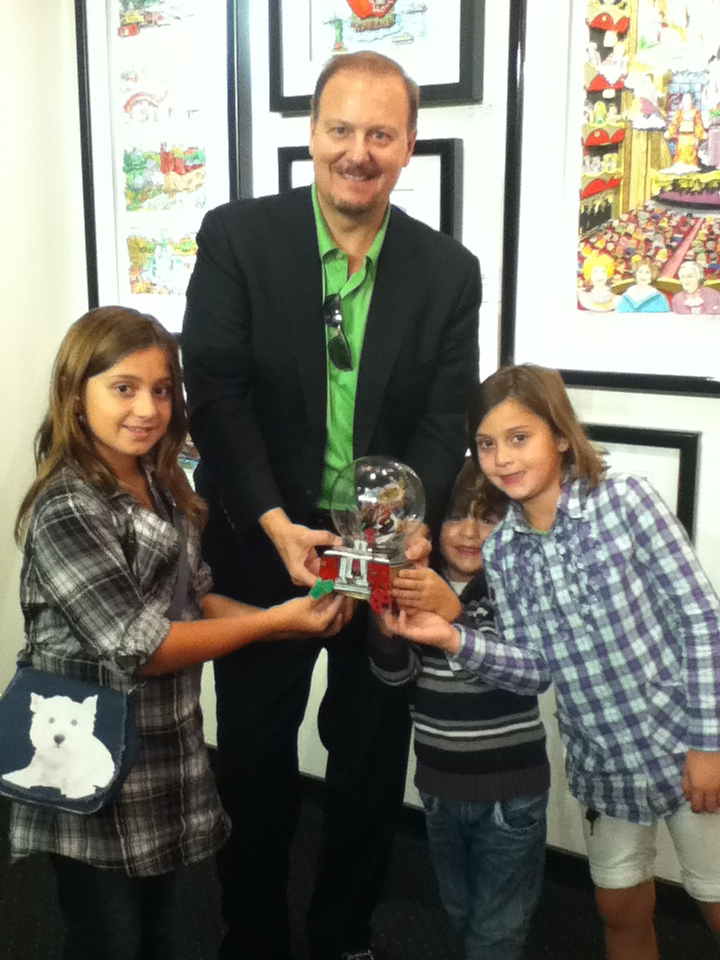 Tracy, i was honored to receive the snow globe and impressed with the time and effort the kids put in. You're right. They ARE talented but so are you, and i applaud your efforts to encourage kids like these to follow the arts and to explore their interests. Thanks so much for writing and keeping in touch.
–Charles