Dining Out With Fazzino
All over the world, Charles Fazzino hears from collectors about restaurants they have eaten in that feature his artwork on the walls. The most recent is Raku Sweets in Las Vegas. An intimate Japanese/French-style dessert bar, Raku only seats 13 customers at a time, but the experience is almost as delectable as the desserts. Each hand-made dessert is made right in front of you and presented in an interesting and colorful way. You can even eat the menus! The attention to detail and craftsmanship employed in the restaurant make it the perfect venue for Charles Fazzino's "We Are the World Mural" featured prominently on the wall.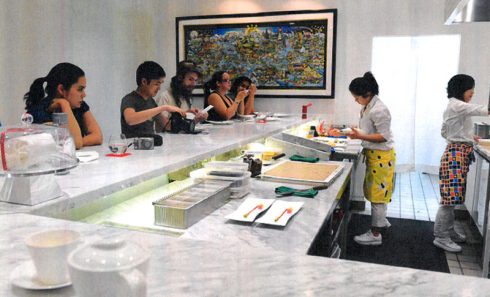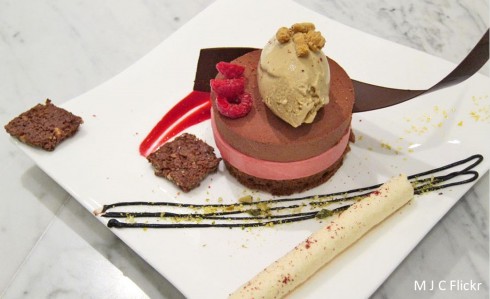 3D Pop Art Fazzino Favorites Everywhere!  From NYC to South Beach
Throughout the world, there are delis, pizzerias, fine restaurants, and eateries that feature Fazzino's work. Some we already know about include Buona Sera in Mount Vernon, NY (one of our favorites, by the way), Katz's Deli in New York City, Riviera Maya in Stamford, Ct. (A Fazzino sculpture stands just outside the front door), the News Cafe in South Beach, and Valentine's in Springfield, Missouri.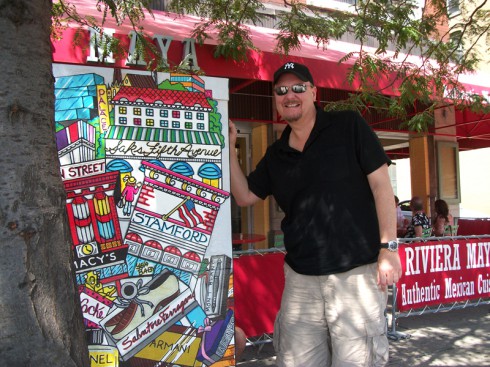 So now, we're putting the call out for Fazzino retaurant sightings. Email us pictures of Charles Fazzino's artwork on your favorite restaurant's wall. We'd like to see them….and post them!