Exploring the Ocean Bed for Tranquility
Created during the coronavirus pandemic of 2020, "Our Sea of Tranquility" is Charles Fazzino's futuristic view of a peaceful planet that could, potentially, end up under the sea.
"There is a whole beautiful world under there and our planet is, after all, mostly covered in water. I was able to escape there in my mind during the pandemic so I thought I would share the vision." – Charles Fazzino
This edition was released during a particularly tumultuous time where we were all searching for a bit of tranquility. Charles Fazzino hopes we can find it together, under the sea. This piece features a mermaid sitting on a rock on the ocean bed observing the sea creatures as they swim around her.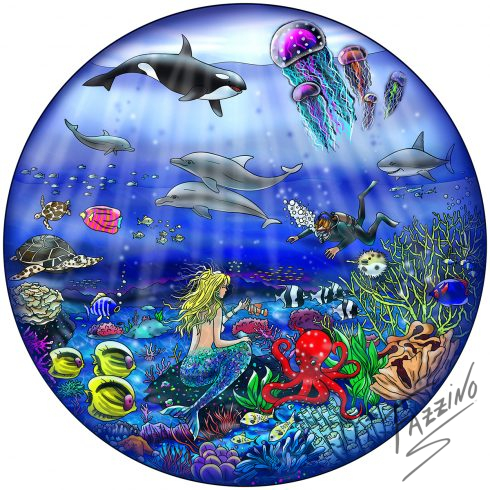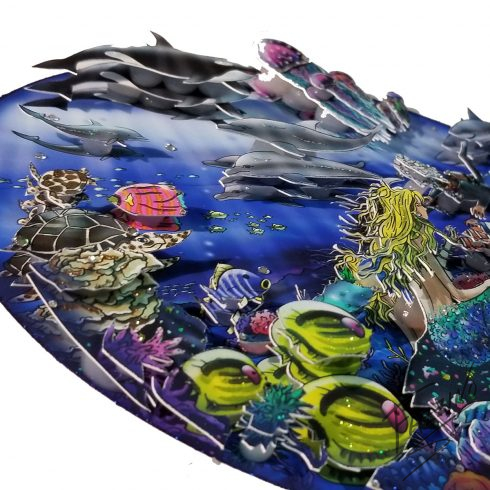 Purchasing Information
"Our Sea of Tranquility is available as a three-dimensional limited edition of 150 pieces (100DX/50AP). The image size is 10" in diameter. Contact your favorite authorized Fazzino Art Gallery or email us at info@fazzinocollectors.com for purchasing information.
Talk to Us!
Tell us how you found tranquility during these unprecedented times in the comments below. Did you turn to art? What was your muse?