Fazzino and TCG Toys Launch New and Innovative Puzzle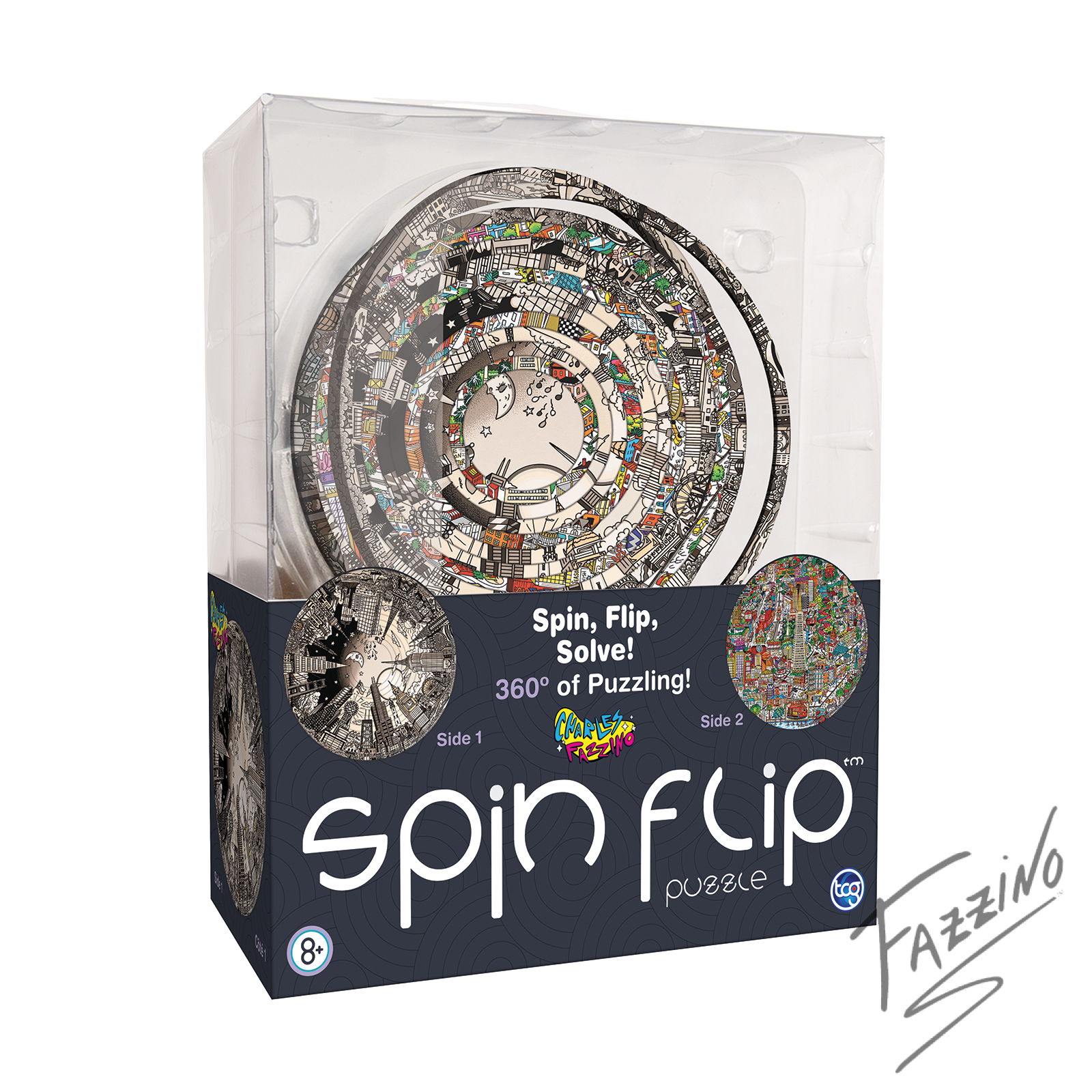 It's called the Spin Flip…and it's a brand new type of puzzle. Charles Fazzino recently teamed up with TCG Toys to create the first of its kind using his artwork. Spin Flip puzzles have 14 concentric rings that spin, flip, twist, and slide to solve the images. It's double-sided with a complimentary image on the backside to add to the challenge and the fun!

The challenge is to spin, flip, twist, and slide the rings as the puzzle images take shape. The puzzle doubles as a fidget toy. Give it a whirl! Spin it, flip it, and complete it as many times as you'd like. It's a new puzzle every time.