Super Bowl LV is right around the corner and the anticipation is beginning to build. It's the Chiefs versus the Buccaneers, and it will be a historic Super Bowl indeed! For the first time in NFL history, the Buccaneers will be the first team to play the Super Bowl in their home stadium. It's bound to look a little bit different this time around, but Charles Fazzino has made sure to capture the excitement and energy that will undoubtedly accompany the greatest sporting event of the year. Even though he will not be there in person, Fazzino has created what may be considered the most collectible Super Bowl Art Collection ever – commemorating the most unusual and memorable Super Bowl in history.
So, where can you find the Charles Fazzino Super Bowl Art Collection? You can visit or call your favorite authorized Fazzino art gallery, go to Fanatics.com, or email us at info@fazzinocollectors.com for purchasing information. All fine artwork (limited editions and hand-painted equipment) may be ordered customized with the the winning score for post-game delivery. Limited edition 3D prints, open edition posters, and hand-painted original equipment are all available.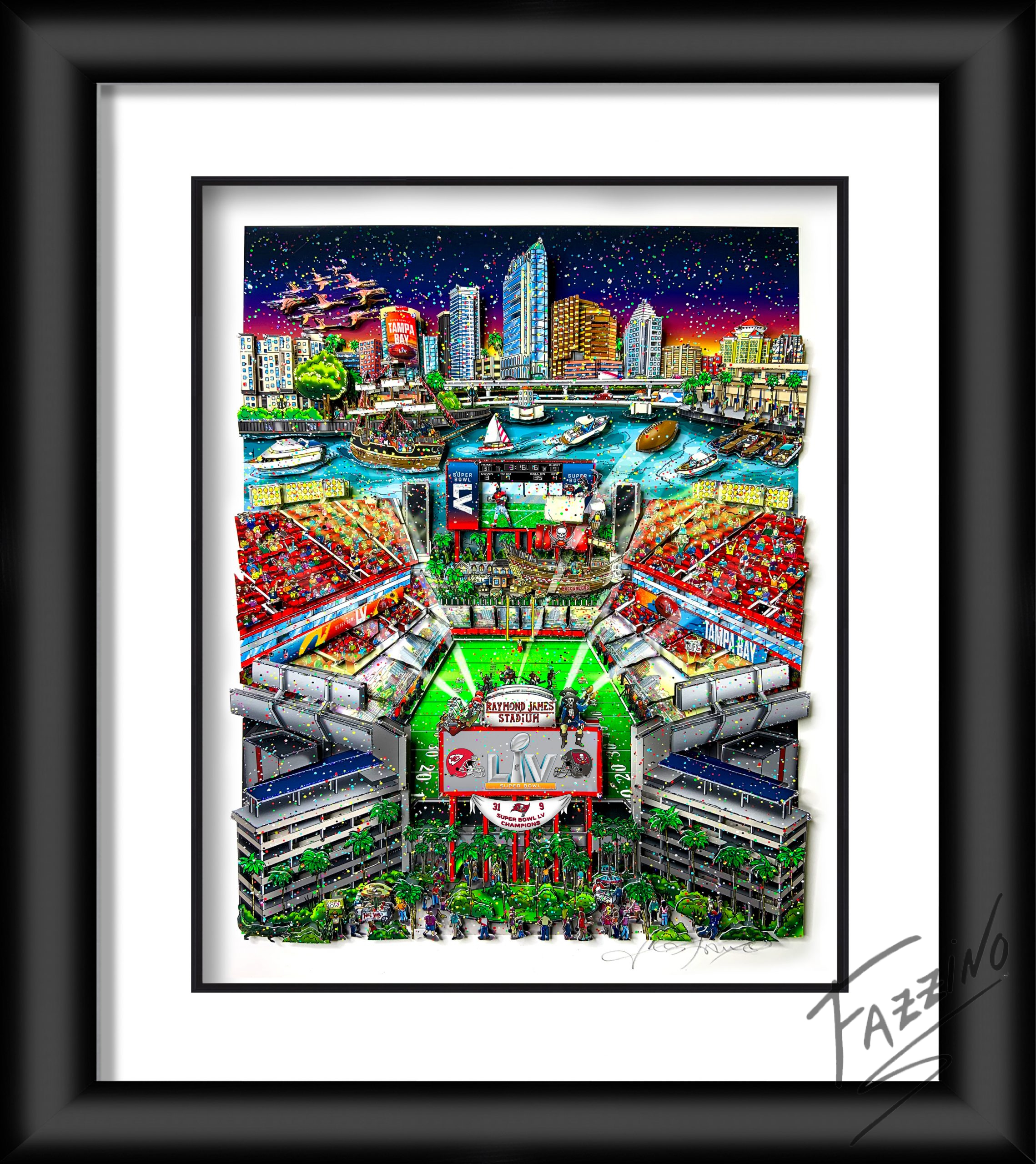 For more Fazzino Super Bowl content, check out past blog posts and artwork here. Also keep your eyes out for the Super Bowl #FazzinoTrivia Challenge on the Fazzino's Instagram, Facebook and Twitter for a chance to win a signed Fazzino Super Bowl poster!