Holocaust Survivors to Join Artist in Inspirational and Educational Workshop
Charles Fazzino and The Holocaust Memorial and Tolerance Center of Nassau County are teaming up, to educate this generation on the history of the Holocaust. On Thursday, December 7th, Fazzino will host an art workshop for kids and you are invited! During the workshop, kids will get the opportunity to work with Charles to create a replica of his "After the Darkness" art, which he created exclusively for HMTC, and interact with Holocaust survivors who also have an interest in art. Kids will contribute their own work to the collaboration and get a behind the scenes look at Charles's distinctive 3D technique and how it is created.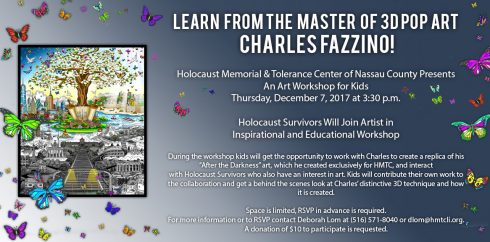 "After the Darkness" is a central piece of the Fazzino exhibit "Heroes of the Holocaust" which is currently on display at HMTC. Below are some of the other works on display.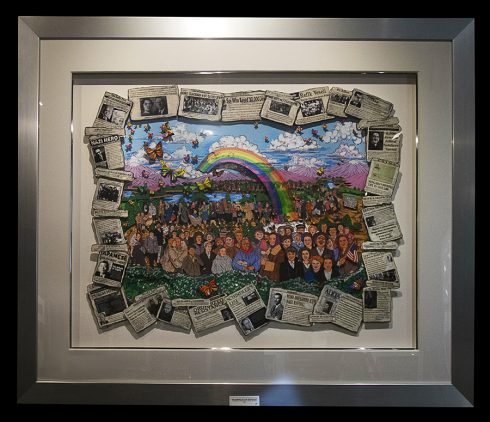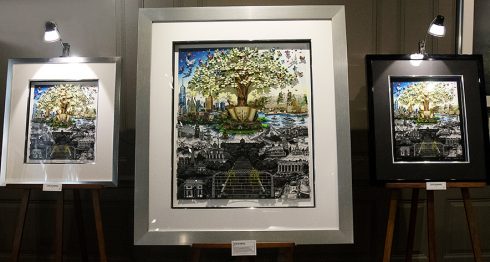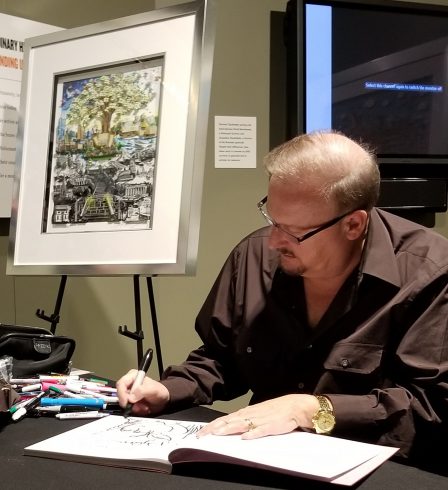 WHO: Charles Fazzino and HMTC

WHAT: Interactive workshop for kids featuring Fazzino and several holocaust survivors
WHEN: Thursday, December 7th at 3:30pm
WHERE: Holocaust Museum and Tolerance Center of Nassau County, Glen Cove, NY
RSVP: Space is very limited. RSVP is required. For Information or to RSVP contact Deborah Lom at (516) 571-8040 or dlom@hmtcli.org.
COST: A donation of $10 to participate is requested.
Space is limited! So hurry and sign your child up for this educational course, today!
Looking for other news and updates? Check out the Fazzino
Instagram,

Twitter, or Facebook for more!