"For a Better World…" might be one of the most ambitious releases ever by Charles Fazzino. After more than one-year on the drawing board, this masterfully composed, impossibly detailed work is the artist's vision of the world globe.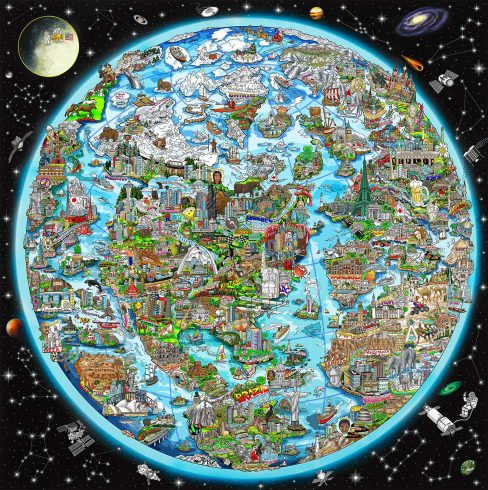 "I started out thinking about a globe that you'd buy and sit on a desk; how to translate that in a more artistic fashion while also conveying a message about the state of our world. We are living in very difficult times and it seems like peace is becoming harder and harder to achieve. I, like so many others, have a dream of seeing world peace in my lifetime. So I started listing people and institutions around the world that stand for peace, and creating references to peace. I hid them within the composition of the artwork. You'd really have to study it out to find all of them. There are those that are obvious like Nelson Mandela, Martin Luther King, Jr., and Ghandi; but then there is also "The Song of Peace" by Frederic Chopin, The Roman Peace Forum, and the Hiroshima Peace Museum. The title of the word reflects the idea that in order for peace to really happen, every country around the world would have to come to the table and celebrate all of our human commonalities rather than fight over our differences."  -Charles Fazzino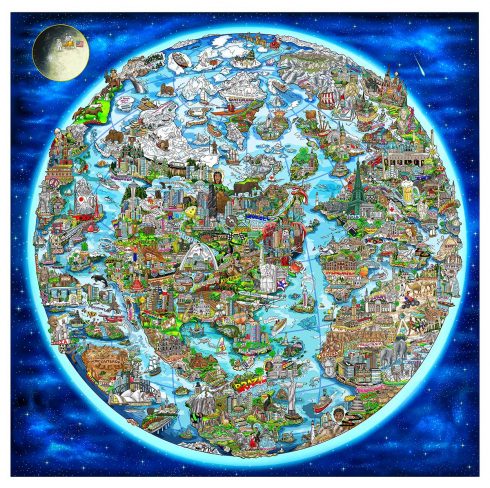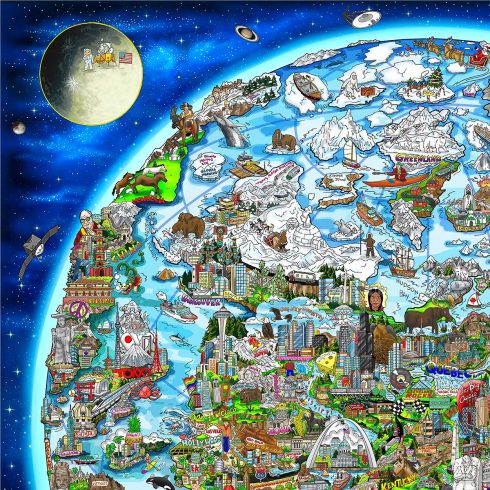 "For a Better World…" is available in three different editions: 99DX/99AP/99PR and the image size is 33″ x 33″. An 8-foot adaptation of the work triumphantly debuted at the 2019 Korean International Art Fair.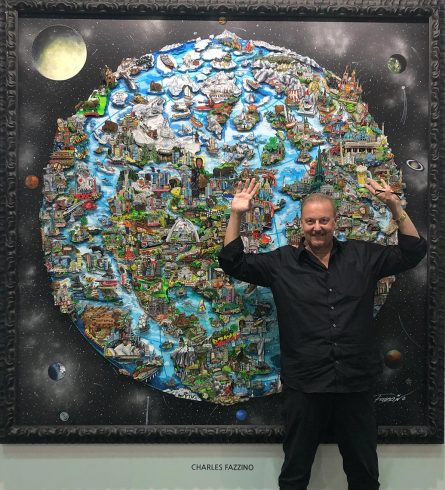 Purchase Information
For more information on "For a Better World…" please contact an authorized Fazzino gallery or email us at info@fazzinocollectors.com.