You Gotta Be Cartoon-ing Me!
There are several New Releases from your favorite 3D Pop Artist and they're JUST what the Doctor ordered! This 4 piece series is the perfect cure for any art-buying itch you've been wanting to scratch. Charles would like to introduce to you – "Operation Bedrock", "A Jetson's House Call ", "A Looney Doctor Visit", and " Tom & Jerry's Surgical CATastrophe ". These Warner Brothers/Hanna Barbera beloved cartoon characters have been placed into playful, everyday, medical scenarios that look to be a little dysfunctional.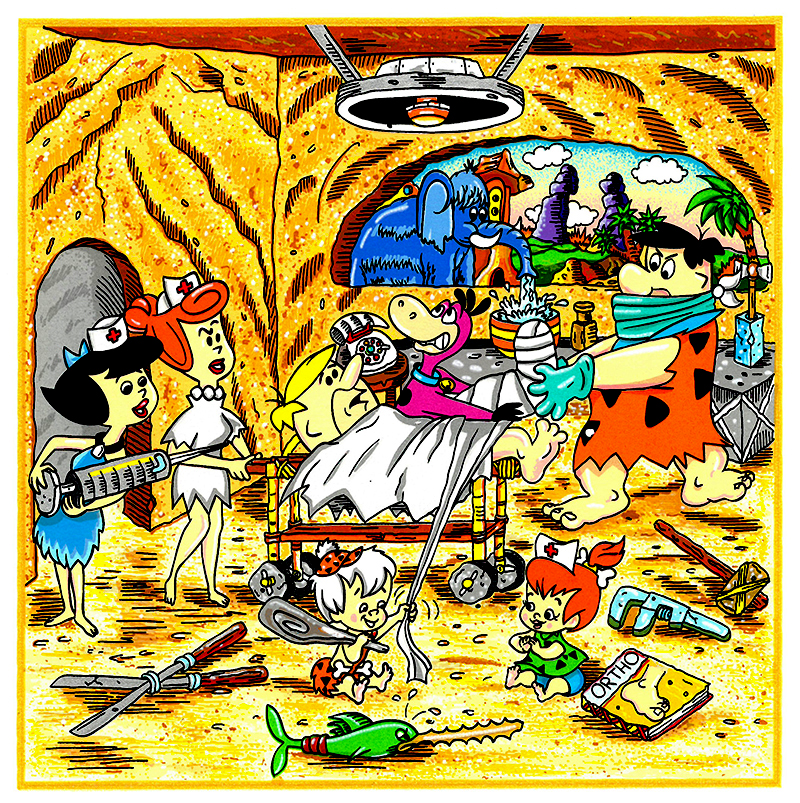 "Operation Bedrock"
Head back to the Stone Age while Barney has his leg fixed by Doctor Fred Flintstone the "Orthopedist" with the help from Wilma, Betty, Dino, Bam-Bam, and Pebbles.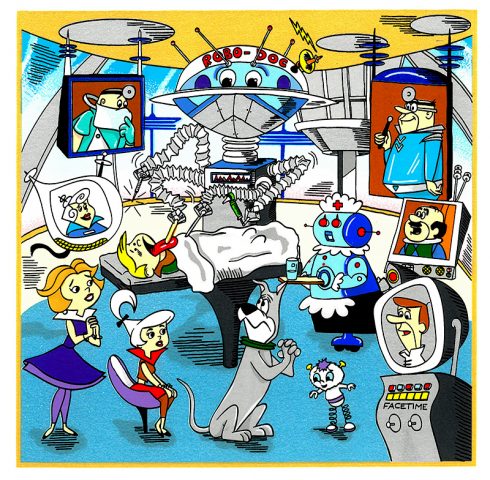 "A Jetson's House Call "
A High-Tech in-home check up in the year 2062 for Elroy featuring George, Jane, Judy, and Astro in their futuristic home at
Skypad Apartments in Orbit City.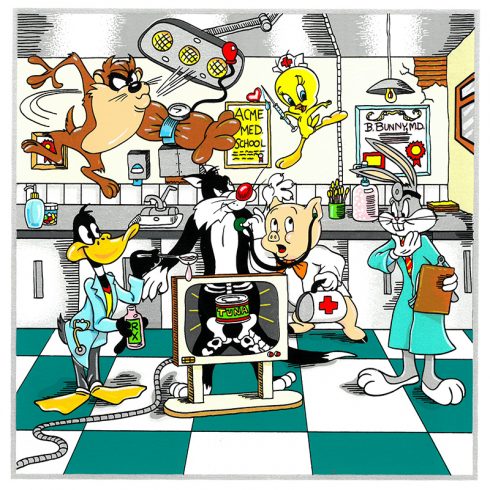 "A Looney Doctor Visit"
Uh-Oh Poor Sylvester! Let's hope B.Bunny, MD. and his friends Daffy Duck, Tweety Bird, Porkey Pig, and Tazz can
find a way to cure that belly full of tuna!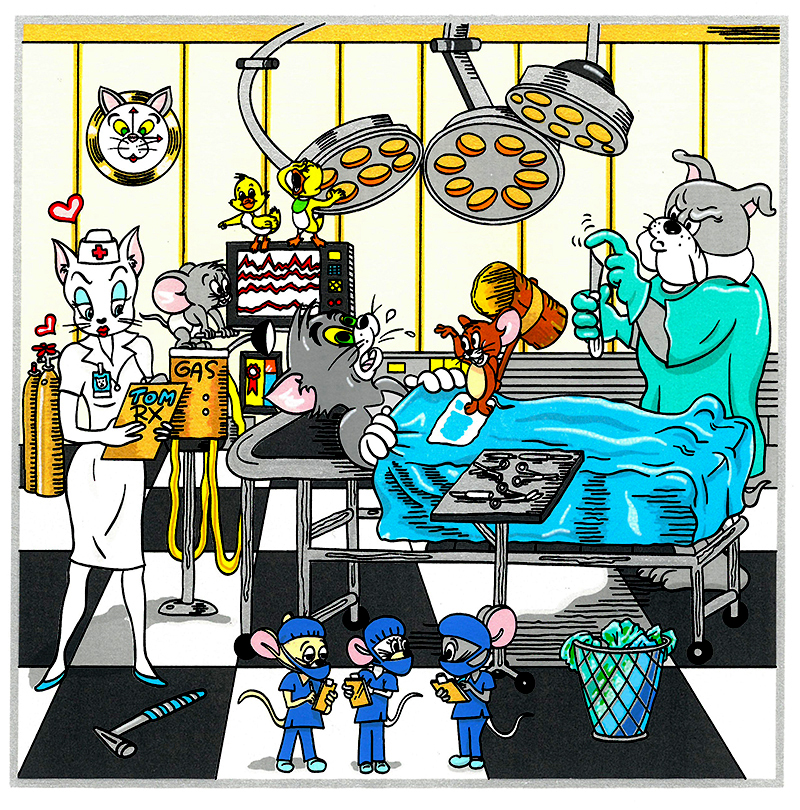 " Tom & Jerry's Surgical CATastrophe "
The typical Cat and Mouse Slapstick comedy chase seems to never end! Causing chaos everywhere they are!
Tom still seems to be no match for Jerry's wits!
A Word From Charles Fazzino
"These characters have always been so dear to me not only personally growing up but also sharing the artist dream with Hanna-Barbera and Warner Brothers Animation. A fun-fact about the studio that my staff and I work at every day was once the same production space where these characters such as the Flinstones and the Jetsons were created. The previous owners were none other than William Barbera and Joseph Hanna! I feel as though i get to carry on the legacy through art with a piece of them every day we open the doors. So editions like these mean so much more to me because it brings a connection from my generation of cartoon entertainment to the future generations.PLUS they're just so silly and fun to draw and bring to life in a 3-dimensional way!" – Charles Fazzino
Which medicine is best for you? A Dose of Bedrock, Orbit City, Toonesville, or a fun Cat/Mouse Chase?!
Remember this Blast from the Past?
This Edition isn't the 1st time Charles has brought us to Orbit City!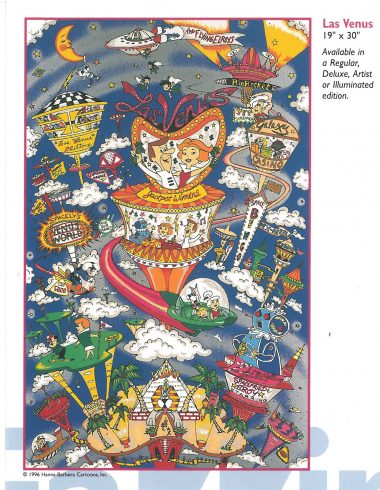 Purchase Information
For More Information on the Warner Brothers Series Please contact an authorized gallery, or email info@fazzinocollectors.com with your inquiries!
Edition Breakdown: 100DX/100AP
Approximate Image Size: 6″ x 6″
Make sure you Tweet, Instagram, Facebook Message, etc. to show us your Fazzino Vegas Artwork so we can stay connected via Social Media!
#Fazzino or #WarnerBrosSuite
Just
inCASE

you didn't know!

…

The official Charles Fazzino Gift Shop is fully stocked with Cellphone Cases that display some of your favorite Fazzino pop art designs. These hardcover polycarbonate cases embellished with Swarovski Crystals are available for the following phone styles and sizes:
Galaxy S6,
iPhone 6
iPhone 6+
iPhone 7
iPhone 7+
iPhone 8
iPhone 8+