Super Bowl LII was an incredible game with a fairy tale ending…everything you'd want from a Super Bowl Game! And it came along with all of the usual fanfare….a week of parties, celebrations, and galas…all leading up to the big event. Fazzino was in Minneapolis too, exhibiting his art, appearing on TV, and signing with players. In the end, his tribute to the Super Bowl Champion Philadelphia Eagles captures the entire experience for fans and collectors alike.
Scenes From Super Bowl LII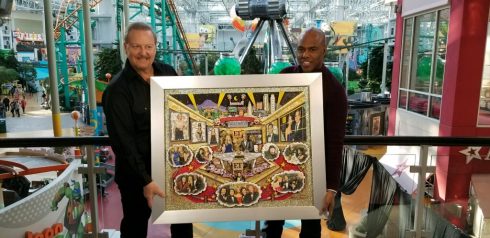 Charles Fazzino presented Entertainment Tonight Host Kevin Frazier with an original painting commemorating the shows long history. The segment was filmed during Super Bowl week at the NFL Super Bowl Media Center at the Mall of America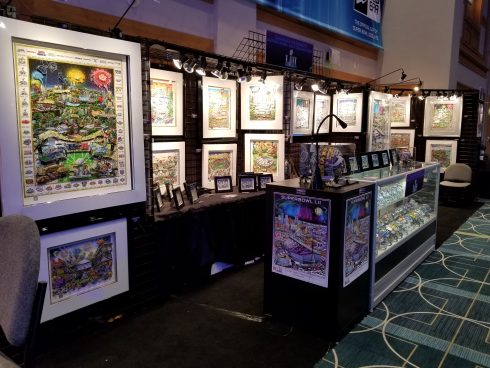 The Fazzino Super Bowl art exhibit at The Super Bowl Experience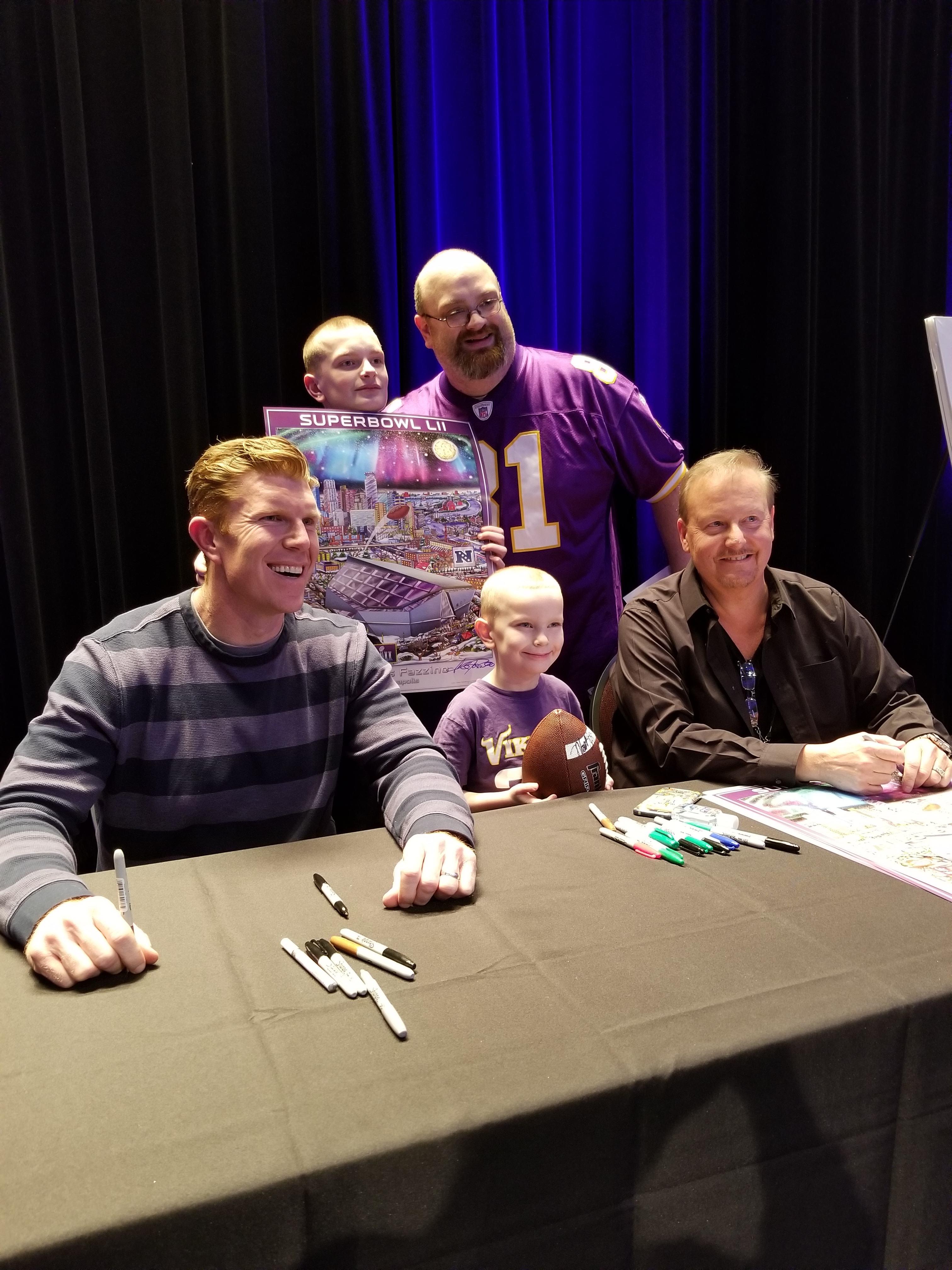 Charles Fazzino signing with NFL Hall-of-Famer Matt Birk at The Super Bowl Experience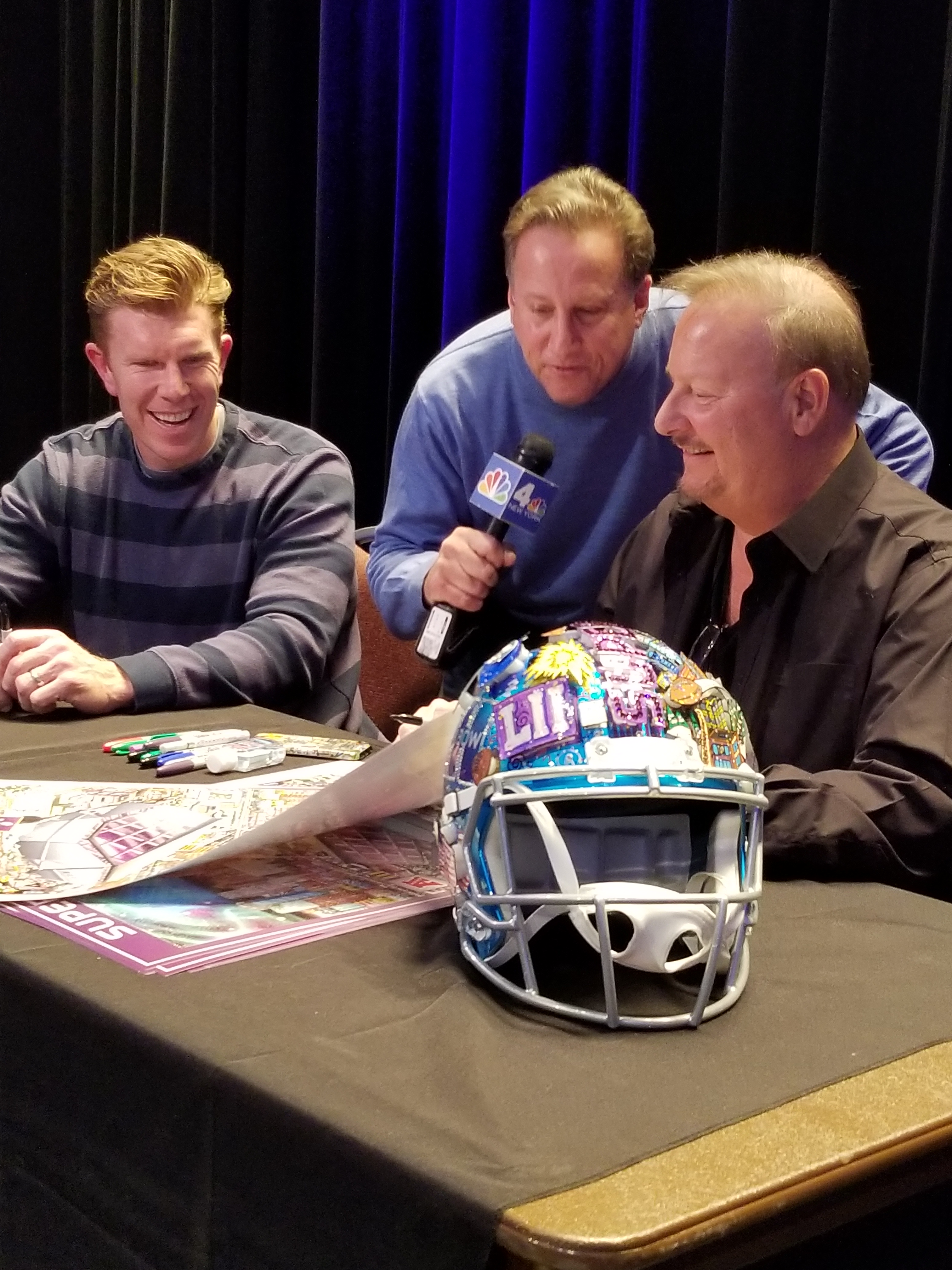 Famed sportscaster Bruce Beck came by to interview Charles live on his 5pm broadcast back in New York on NBC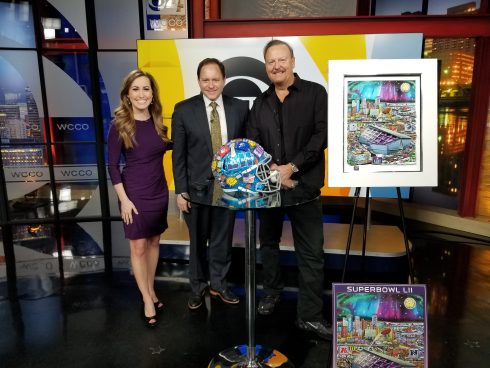 Charles Fazzino on the set of Minnesota's CBS affiliate WCCO-TV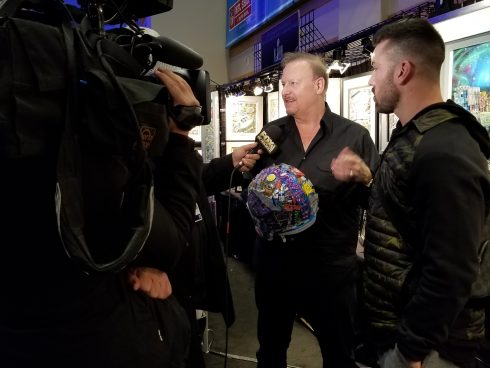 Charles Fazzino and Minnesota Viking Andrew Sandejo being interviewed by FOX Business Network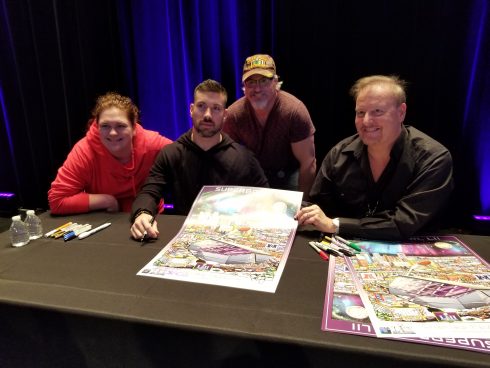 Charles Fazzino signing with Minnesota Viking Andrew Sandejo at The Super Bowl Experience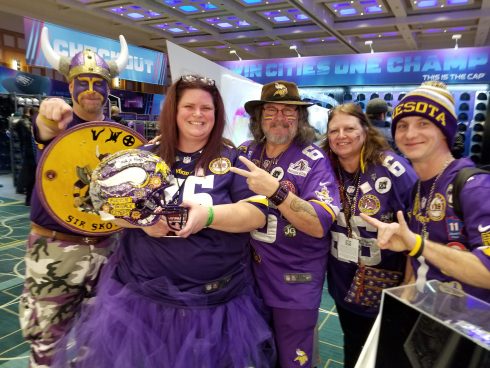 Some Minnesota Viking Fun!
Purchase Super Bowl LII Memorabilia
From Poster Prints to Mini Prints, the Fazzino Giftshop is full of Super Bowl LII official pop art pieces!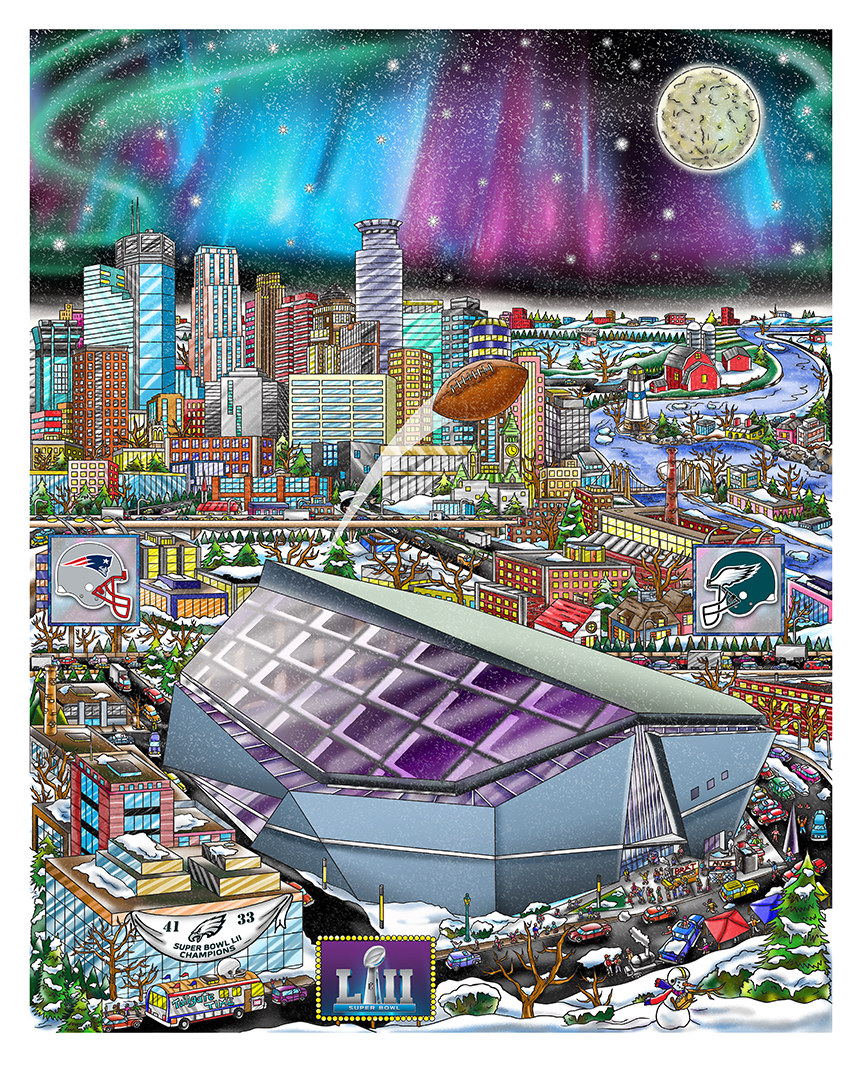 FLY, EAGLES, FLY!
Congratulations to the Philadelphia Eagles
Super Bowl LII Champions!!
What did you think about the outcome of Super Bowl LII? Share your thoughts on the Fazzino Social channels!