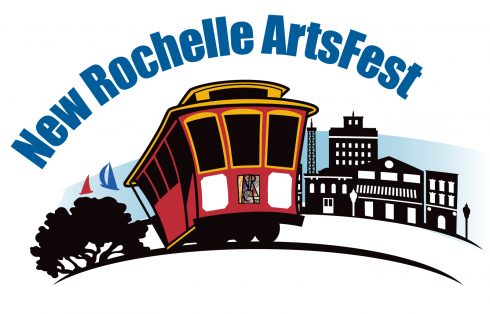 We are once again participating in the City of New Rochelle's Council on the Arts annual ArtsFest, a weekend long festival highlighting the best the area has to offer. And since we think that Charles Fazzino's studio is certainly one of the VERY BEST things New Rochelle has to offer, we're opening our doors to the public!
A Look at Everything ArtsFest Has to Offer:
The city will come alive with art exhibits, live music, great food, incredible performances, shopping, and tours of artists' studios throughout the downtown area. On Saturday or Sunday, you can begin your tour at the Fazzino studios and then hop on the free "Culture Trolley" to visit more than 20 other venues around the area. This year, the trolley will not run as frequently as in the past, so please plan your trip accordingly.
Over the weekend, you will also be able to enter the "Charles Fazzino 325th Anniversary of New Rochelle Scavenger Hunt." Pick up your game card on Saturday or Sunday at the Fazzino studios and visit half of the participating venues to fill it in. Then enter to win a Fazzino 3D limited edition of New Rochelle or a commemorative 325th Anniversary poster.
Four Scheduled Fazzino Studio Tours for ArtsFest:
At each event, you'll see the behind-the-scenes workings of Charles Fazzino's personal art studio, have the opportunity to spend time with Charles, and see a wonderful collection of new and unique 3-D works!
Thursday, September 26th from 6pm – 9pm
EXPRESSIONS Art Exhibit and VIP Reception Benefiting CHOICE
This event requires reservations and the purchase of a $150 ticket.
Ticket price will be refunded to you in the form of a discount off any Charles Fazzino fine artwork purchased that evening.
A portion of the proceeds from all sales from this tour will be donated to CHOICE.
Friday, September 27st from 6pm – 9pm
Private Fazzino Collectors Club Reception
Invitations to be mailed and emailed in September
Saturday, September 28th from 12:30pm – 5pm
Open to the Public for New Rochelle ArtsFest
Sunday, September 29rd from 12:30pm – 5pm
Open to the Public for New Rochelle ArtsFest
Please RSVP at gbulfamante@fazzino.com or call us at 914-654-9370. We'll send you specifics with directions and parking instructions.
View scenes from 2012 ArtsFest here.
Looking forward to seeing everyone this year!