We were recently traveling in Germany on business, meeting with one of our gallery clients, when we struck up a conversation with our taxi driver. She asked us "why exactly were we in Germany?" and when we told her, she popped open her glove box and handed us a notebook. She then said "I'm an Urban Sketcher!" We glanced at each other with a puzzled look and asked "What's an Urban Sketcher?" She then continued to go into detail on how she is part of this virtual community of artists, that are encouraged to draw the world around them and share it with other members in this group. She says she takes her sketchbook wherever she goes! So, what exactly is Urban Sketchers?
Urban Sketchers
Urban Sketchers is a non-profit organization that has created an online community where artists can go and share their drawings and their stories. They run symposiums lectures, offer workshops, and feature talented artist works, both amateur and professional.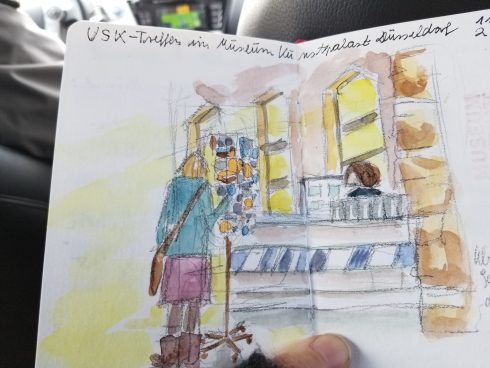 Although our taxi driver's English wasn't the best and we unfortunately, don't speak much German, we were able to communicate through the beauty of art. Urban Sketchers brought together two different artists, from two different worlds, together, and that is simply amazing! Art is an international language and we were honored that she was willing to share her sketches with us.
So, if you're an artist, whether it be a hobby, a profession, or something you dabble with, we highly recommend joining this community of Urban Sketchers. Be believe you'll find some inspiration and a lot of support here! Enjoy!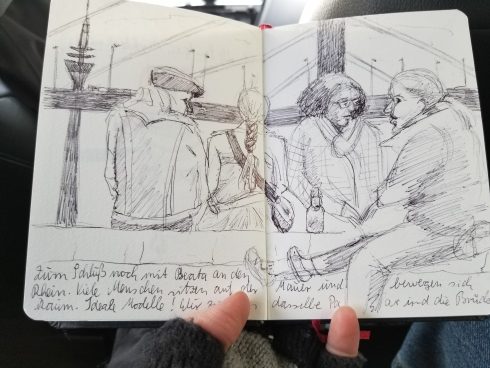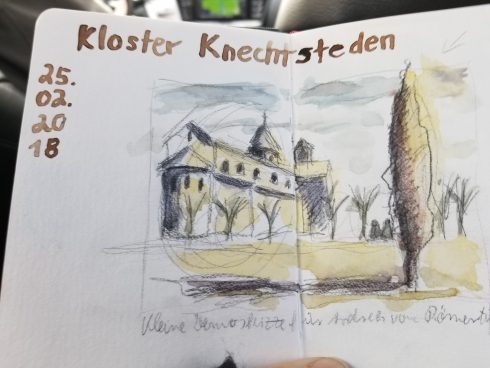 Join the Movement!
If you want to join are an incredible society of artists check out their Instagram, Facebook or Twitter page.