The 50th Anniversary of the Winterfest Boat Parade took place on December 11, 2021. Charles Fazzino was given the honor of commemorating the milestone by creating the official artwork for the event. Themed "50 Years of Hard Rockin' Fun," this season's parade was a wonderful spectacle of light, sound, and movement. With Grand Marshall Mario Lopez calling the shots, one of the most beautiful and vibrant boat parades made its way up the intercoastal with thousands of spectators cheering them on.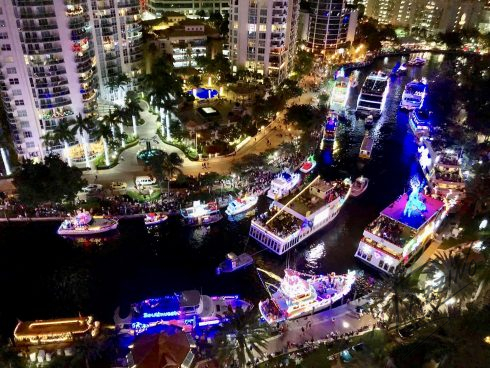 Fazzino's artwork was unveiled during a special showing at Wentworth Gallery inside the Seminole Hard Rock Hotel & Casino in Hollywood, FL. He was joined by several special guests including Miami Dolphins defensive end Emmanuel Ogbah, former NY Giant, and two-time Super Bowl Champion, Mathias Kiwanuka, and Winterfest President & CEO, Lisa Scott Founds.
"I wanted the artwork to capture the excitement and the vibrancy of the event," commented Fazzino. "The boat parade is one of my favorite events and as an artist, it's important to convey just how beautiful and compelling it is on an emotional level. It's a grand celebration."
Fazzino last painted the event to commemorate the 45th Anniversary of the Boat Parade in 2016.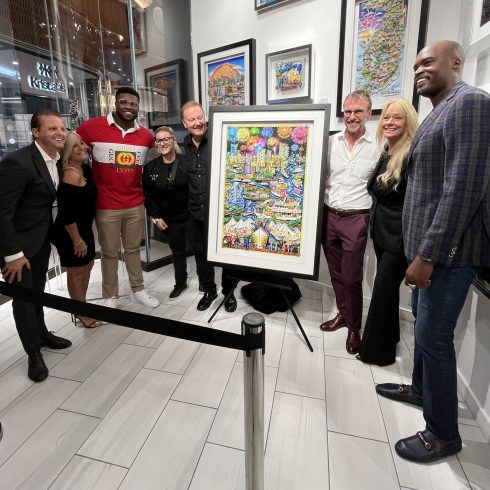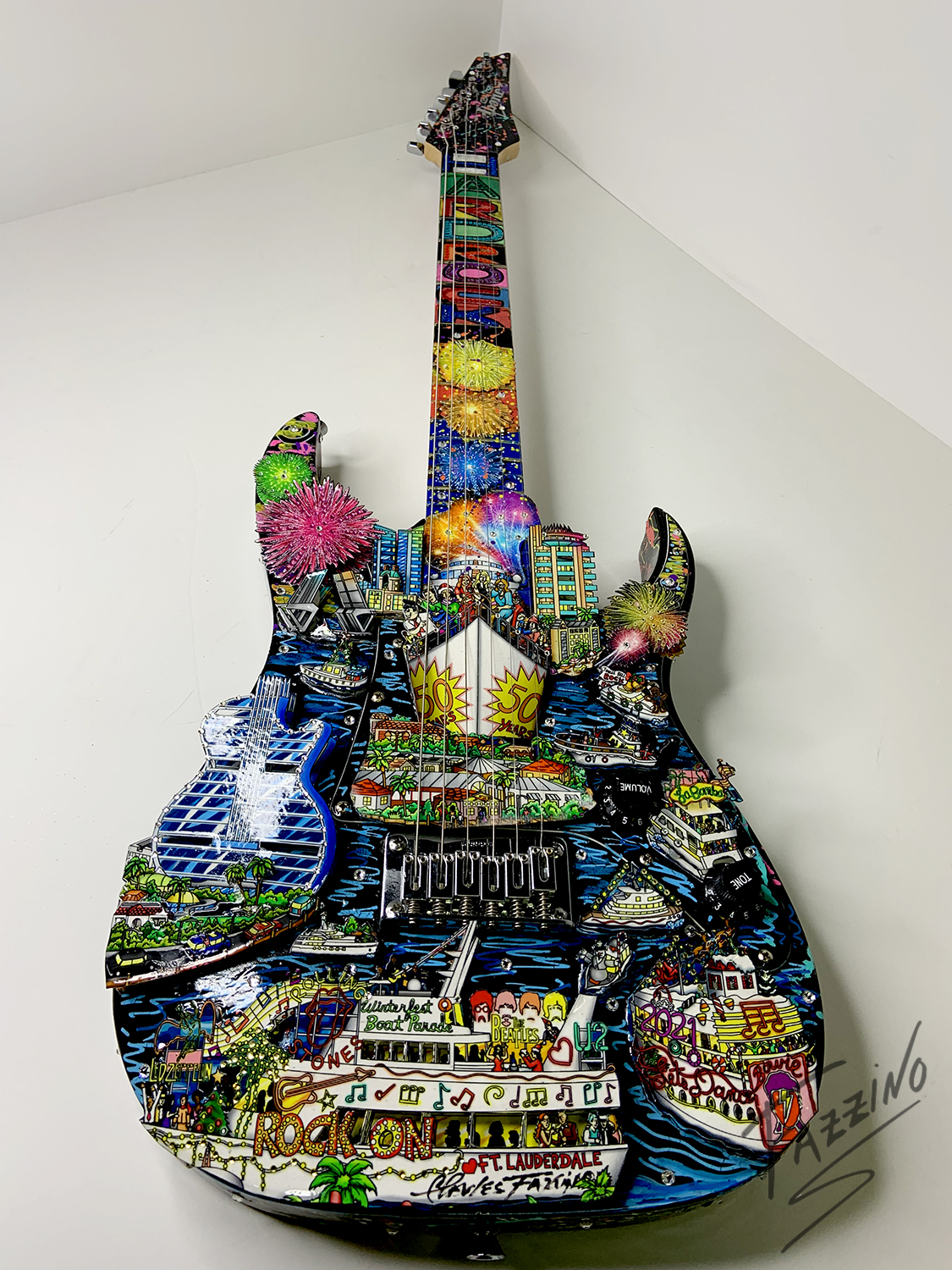 Charles created a three-dimensional original guitar for Winterfest. So much synergy. The gallery is located in the Guitar Hotel and the theme of Winterfest was "50 Years of Hard Rockin' Fun." The guitar was unveiled/debuted at the Wentworth Gallery Show.