2020 has been quite a frightful year, but October is the time for some frightening fun and festivities! Charles Fazzino has long been a fan of the Halloween season and as such, has released several artworks full of ghosts, ghouls, and goblins galore! The most recent is a sculpture in the shape of a skull, adorned with Swarovski crystals and a $5 bill in it's mouth – The Death of Money.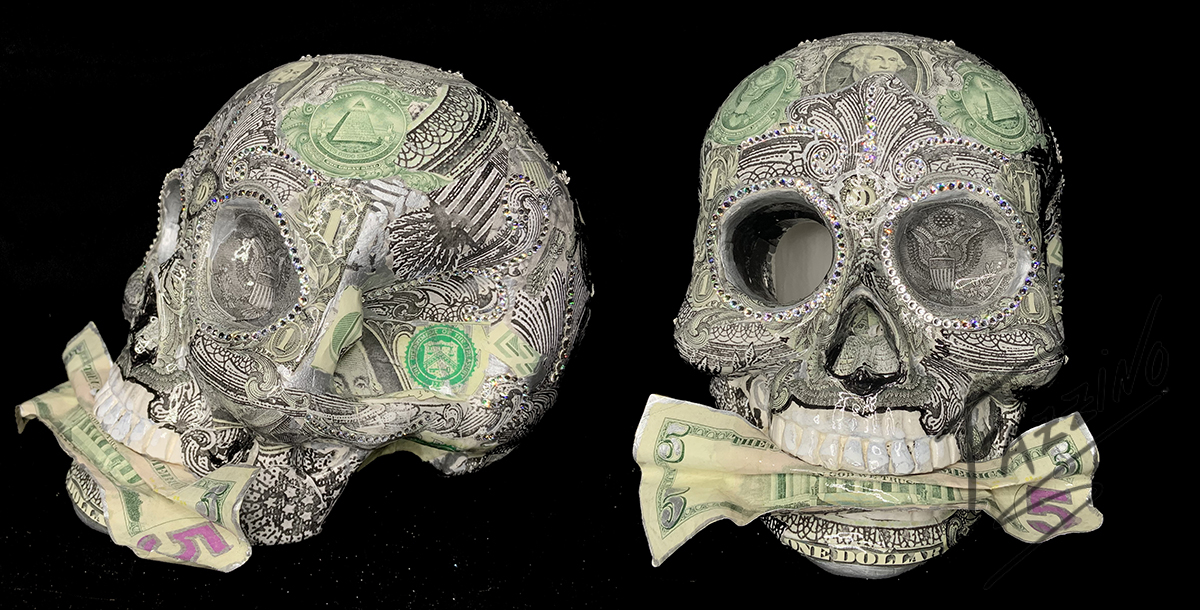 The Dawn of the Dead is a new limited edition release. This image size of this piece is 15″ x 19.75″ and is available in a limited edition of 60DX/40PR.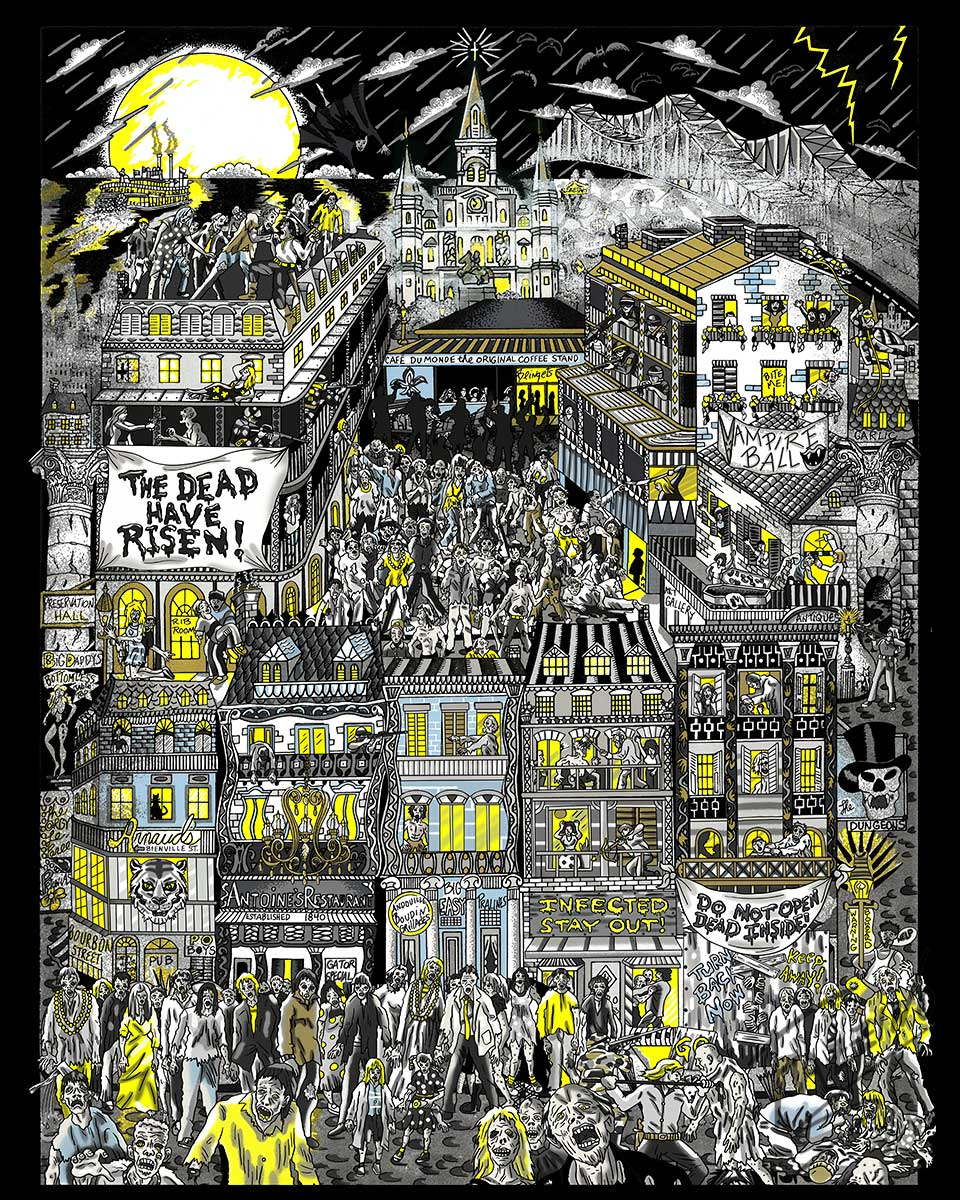 "New Orleans is the perfect setting for a revival of the dead. This piece is inspired by the television show The Walking Dead. I think zombies are quite fun." – Charles Fazzino
Halloween Through the Years
Halloween has been a favorite subject for several Charles Fazzino limited edition releases. Here are two more: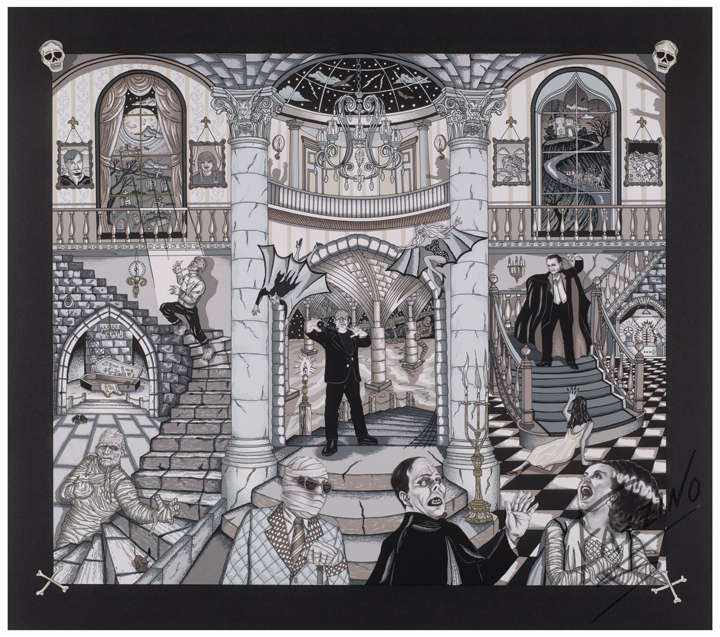 The Monsters of Universal Studios measures 26″ X 22″ and is available in a 300PR – piece limited edition.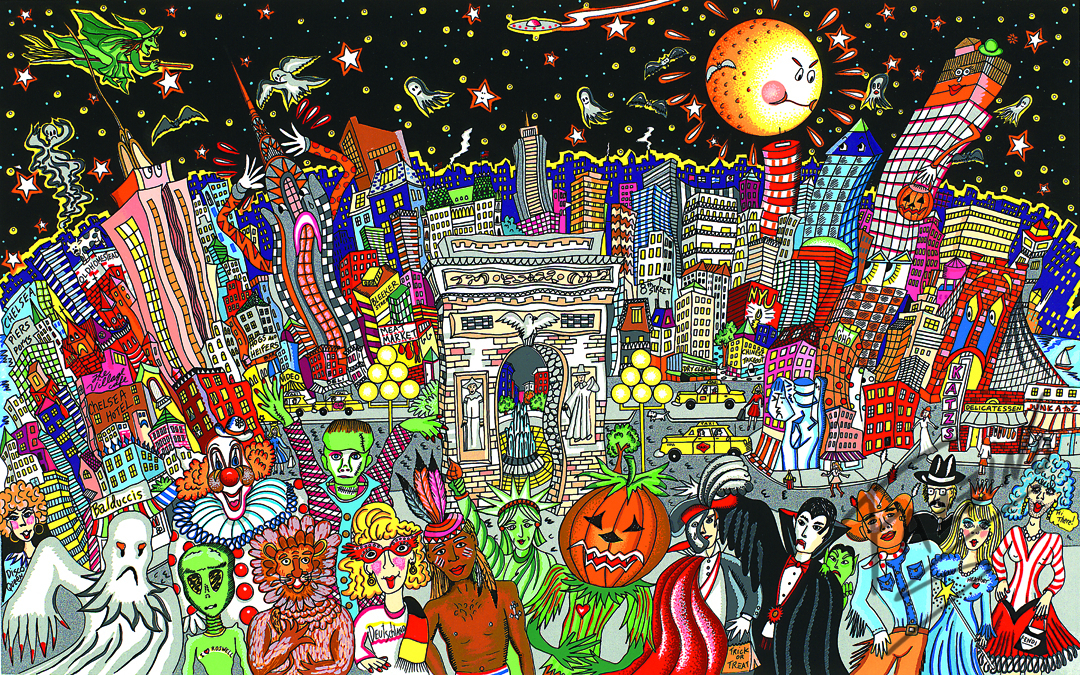 Ghosts, Good Times, and Gridlock celebrates the annual Greenwich Village Halloween Parade in New York City. It measures 16″ x 10″ and is available in a limited edition of 150/100DX.
Heather Fazzino's Gettin' in on the Fun
Heather Fazzino has released a few images with her own Halloween flair including a new limited edition release and two original paintings.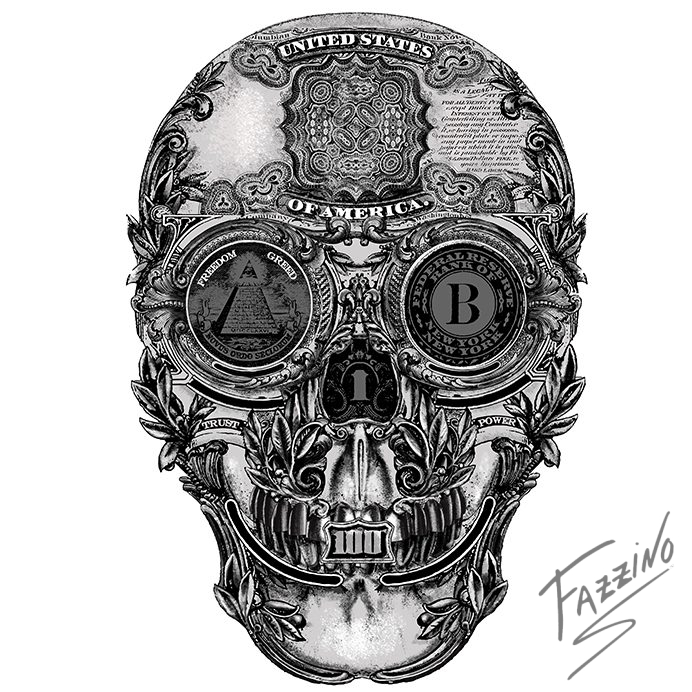 Ca$S is a limited edition on paper embellished with Swarovski crystals. There are 99 pieces available with an image size of 15″ x 22."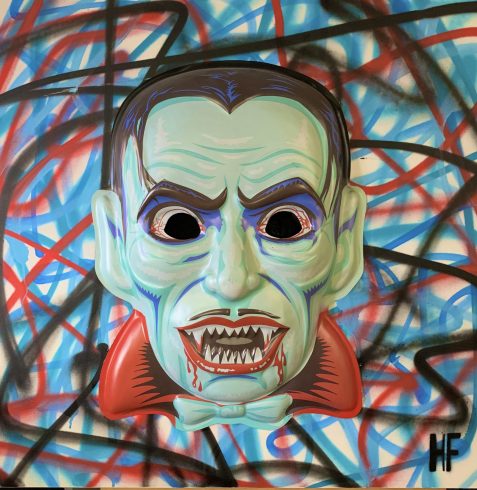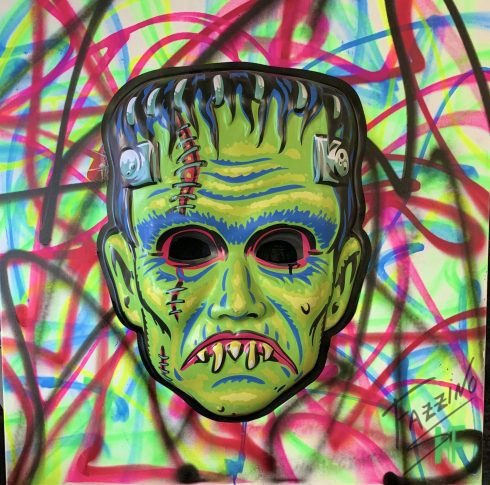 Dracumask and Frankenmask are both 30″ x 30″ original works on canvas. Together, they are a SCREAM!
You can contact your favorite authorized Fazzino Gallery or email us at info@fazzinocollectors.com if you would like more information or to purchase any of these ghoulish artworks! Happy Halloween!