After more than a decade of planning and development, NYU Langone Health recently opened a new inpatient facility that includes the Hassenfeld Children's Hospital, the first children's hospital to be built in New York City in nearly 15 years. Not only is the hospital a breakthrough in innovative healthcare, but it also represents the growing concentration the medical profession is paying to the quality of the patient experience. It has been proven time and time again, that patience heal better in a warm environment that has been carefully planned out.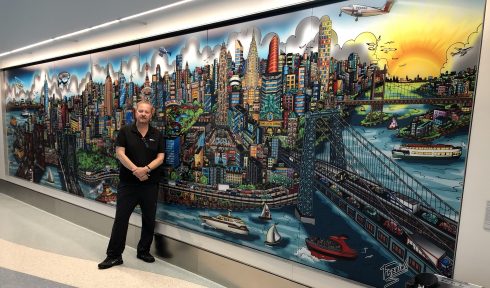 "We take a holistic view of creating environments of the highest quality for our patients and families," says Vicki Match Suna, AIA, senior vice president and vice dean for Real Estate Development and Facilities (RED+F) at NYU Langone. "Recognizing that design greatly impacts the patient experience and can have positive effects on health outcomes, these new spaces have been thoughtfully planned with warm and welcoming environments that encourage overall health and well-being, where patients can find comfort and draw inspiration from their surroundings. It is designed to give them, and their loved ones, abundant access to natural light, nature and open space. Outdoor settings like landscaped gardens for all to enjoy, roof terraces that provide beautiful views of the East River and New York City, and the integration of artwork throughout the building are all intended to enhance one's connection with the environment and create a sense of engagement, comfort and calm. These features of the overall design offer opportunities for moments of mental and physical peace."
Charles Fazzino was tapped early on to create the mural that now adorns the hospital's entry way and lobby wall. Reproduced on glass, the Fazzino creation is the artist's quintessential rendition of New York City. Vibrant colors and exquisite detail define the mural that pays tribute to the city that NYU Langone calls home. "I am so proud to have been asked by the folks at NYU Langone to create this mural," said Charles Fazzino. " I have long believed in the power of art to heal. It is my goal to make people smile on their way into or out of the hospital, a normally intimidating place for most people. If we can soften that environment and make it more welcoming, then we can help people and that means the world to me."
The 30-foot glass panel mural sits in the entry of the hospital on 34th Street.