For Immediate Release
In June of this year, and in response to the worldwide coronavirus pandemic, internationally renowned 3D pop artist Charles Fazzino released a three-dimensional fine art print with the goal of raising funds for COVID relief organizations. The print titled "This Soon Shall Pass" is an expression of hope and compassion for all of those who are struggling during this unprecedented time. 100% of the net proceeds from the sale of this art edition are being used to set up a COVID-19 relief fund from which Fazzino makes distributions to a variety of charitable organizations. Art galleries around the world are also selling the artwork and are being asked to donate their proceeds from such sales to COVID relief in their local cities and countries.
Your Donations are Making the Holidays a Bit Brighter!
In November, the Fund made its first four distributions, purchasing 250 turkeys for three different food pantries in the New York area – The Community Food Pantry at St. Mary's Mohegan Lake, The New Rochelle Bethesda Baptist Church Food Pantry, and St. Francis Food Pantries & Shelters in New York City. In addition, monies from the fund have been donated to the New Rochelle Community Action Partnership for the purchase of a new commercial stove/oven. New Rochelle CAP provides thousands of meals for local residents in need each year. Three out of the four organizations benefited thus far are part of the network of Feeding Westchester, an organization dedicated to ending hunger in Westchester County, New York.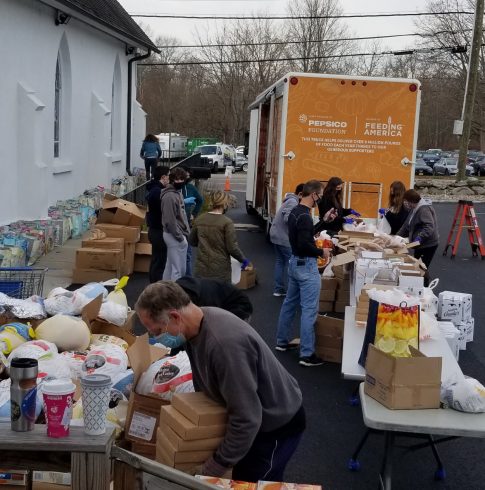 "I have seen and heard about so much suffering during the pandemic. Originally, this was just a sketch I made about hope for the future and posted on social media. It resonated with so many people that we decided to make it into an art edition and sell it to raise money. Food insecurity is a chronic issue and now, more than ever, people are struggling to put food on their tables. I'm just glad that my small attempt at putting smiles on the faces of those who are struggling is also generating money that can make a real difference to so many." -Charles Fazzino
"Feeding Westchester has been at the forefront of hunger relief in Westchester for more than 30 years," said Karen Erren, President and CEO of Feeding Westchester. Through our powerful collaborations with community partners, we have been able to meet the longstanding needs of our community. Having distributed 18.6 million pounds of food, or 15.5 million meals, in the past year, Feeding Westchester knows that we can't do this alone. It takes us all. Which is why I'm so appreciative of the kindness and generosity of Westchester residents. Thank you, Charles, for caring so deeply for your community. Together we are Feeding Westchester."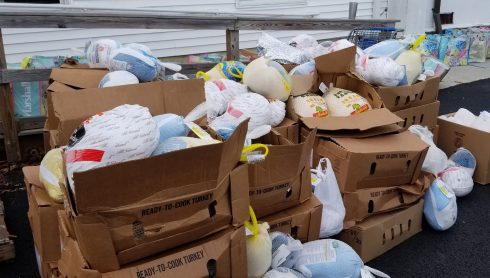 According to Terry Berardi, the Director of The Community Food Pantry, "To say that this has been a difficult time for our community would be an understatement. The pandemic and the ensuing economic crisis facing us all has been an unexpected strain on so many. We have been able to meet the need through the small and large miracles of people giving freely of their time, talent and treasure. Charles Fazzino has used his time, talent and treasure to reach out and bring hope to us all."
Anyone interested in contributing to the campaign by purchasing "This Soon Shall Pass" should contact their favorite authorized Fazzino gallery or email our team at info@fazzinocollectors.com for purchasing information.