The young Michelangelo's over at Kids Need More Art have had a Wet and Wild couple of weeks! While Karen and her class of crafty kids were hard at work designing Trolls, for Wild Week, Kim and her school of fish at Pine Jog Environmental Center were swimming around the idea of sculpting Pufferfish!
Pine Jog Environmental Center sits among 150 acres of preserved land of native trees, wildlife and various ecosystems. The Pine Jog property lies within a shallow drainage basin between the Loxahatchee Slough on the west and the Lake Osborne Basin to the east. Although Pufferfish may not be native to this land, Kids Need More Art at Pine Jog mission is to educate children of all ages on how to connect with nature and discover the world that surrounds them through sculpture, collage painting, and other various forms of art.
A Puffer-Pitch
Kids Need More Art at Pine Jog is all about incorporating the three R's- Reduce, Reuse and Recycle into every project they do. When it comes to reusing recycled materials, the kids know how to turn by-products, discarded material or unwanted objects into new materials or products of better quality or for better environmental value. Did you know that this process is called upcycling? Upcycling is very important to Kids Need More Art at Pine Jog and when proposed with the idea of reusing baseballs in the name of art, Kim Kovacs dived right in!
For Wet Week, Kim's class studied the works of Derek DeYoung. The patterns, dimensions and textures he uses in his unique style of oil paintings inspired the kids to explore the wonderful world of Pufferfish! Over the course of three days, the kids, ages 8-12, worked vigorously to create their very own masterpieces. Check out their process: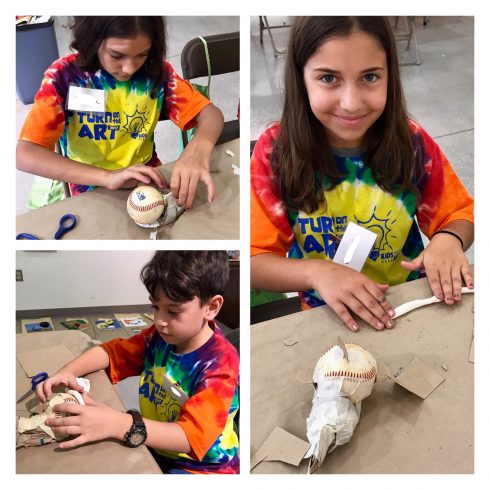 1. The kids started the project with a recycled baseball that Kim gathered together from her days of being a co-coach with her husband of her sons little league team.
2. Because the baseball is already in the shape of the fish when it inflates, the kids used recycled cereal boxes to create the fins then wrapped the figure in reclaimed brown paper bags to construct it's overall form.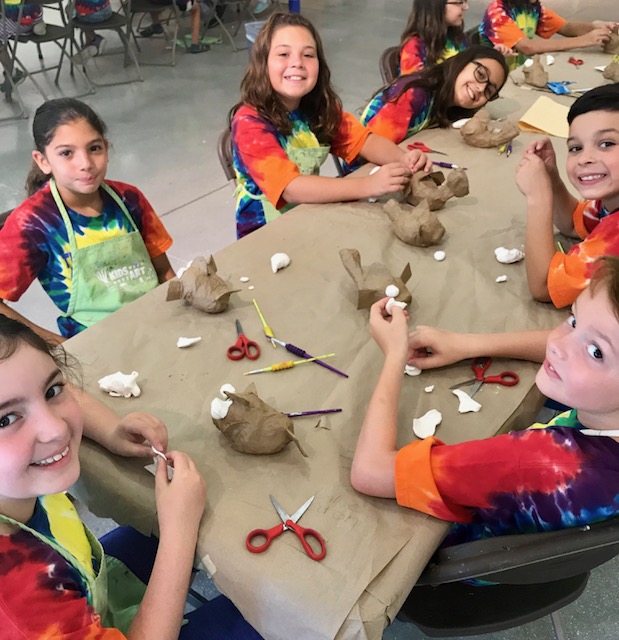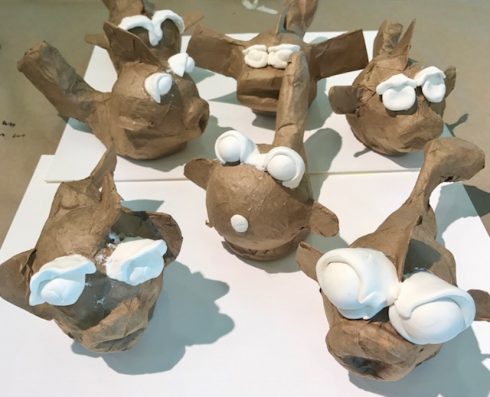 3. The youngsters wrapped their creation in paper mache to seal it and molded the fishes eyes out of Model Magic (a clay like compound) to finish off the Puffers final form.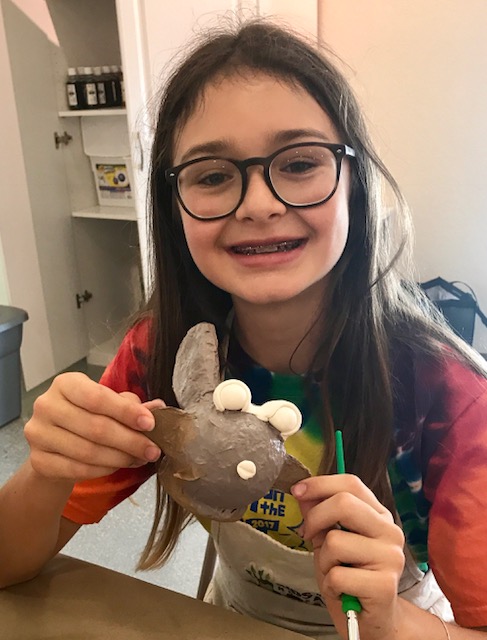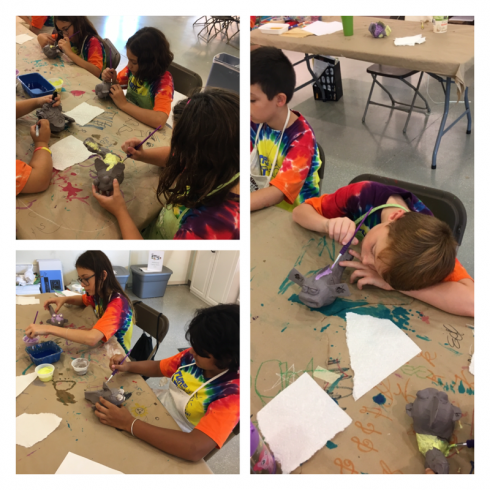 4. Once the paper mache was dry, the young artists painted their fish according to the paintings they studied over the course of the week.
5. Finally, their project was complete and the kids were encourages to submit their creations to Charles Fazzino's All-Star Ball Star Contest!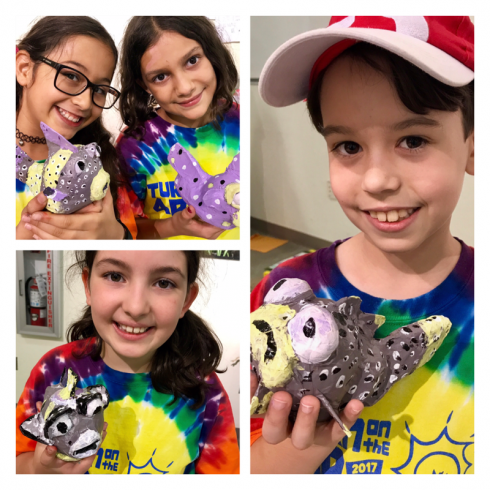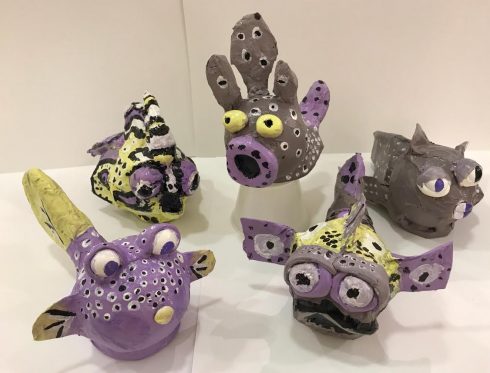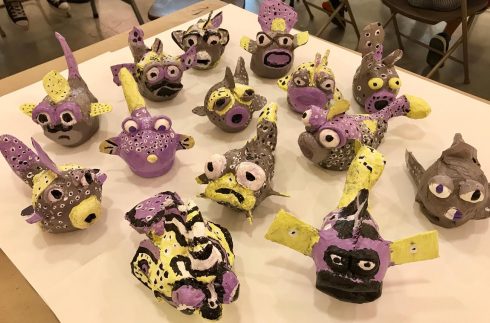 Thank you to Kim and her school of All Stars for incorporating this project into the Kids Need More Art curriculum!
How to Enter the Ball Star Contest
Charles is encouraging kids of all ages (that means you too, mom and dad) to enter more than one baseball, as long as each design is unique. Once these pictures are submitted on the official contest form, via Facebook or Instagram, the voting begins! Get your family, friends, teammates, and coworkers to vote for their favorite designs (one vote per person). Dates to enter your baseball design and cast votes run from June 15th to July 31st, and the Grand Prize winner will be announced on the Official Charles Fazzino Facebook page on August 2nd, 2017. Click here to enter the contest!
Tell KNMA what you think about their Pufferfish in Paradise Art project in the comments below or on
Facebook

or

Twitter!