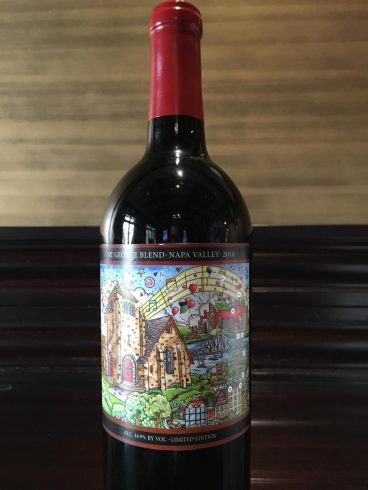 On November 5th, Charles Fazzino, Tom DeChiaro, and John DeChiaro threw one of the most exciting parties the Hudson Valley has ever seen. Together, the three unveiled The Winery at St. George's new 2014 St. George Blend featuring the label art by Charles Fazzino. The evening featured tastings of the new blend, signings of bottles and art by Fazzino, a performance by The Emilie Surtees Band. "It was an amazing party," said Charles Fazzino, "We had an absolute blast and both the wine and the artwork were so incredibly well-received." Fazzino had a line of people for 3+ hours straight asking him to autograph bottles of wine and artwork. The event was also a fundraiser for the local Community Food Pantry at St. Mary's and we were proud to be able to present them with a check for $2,300.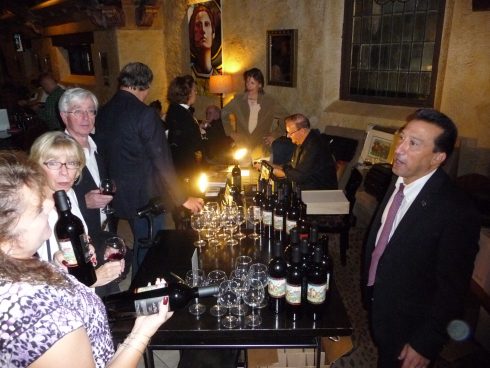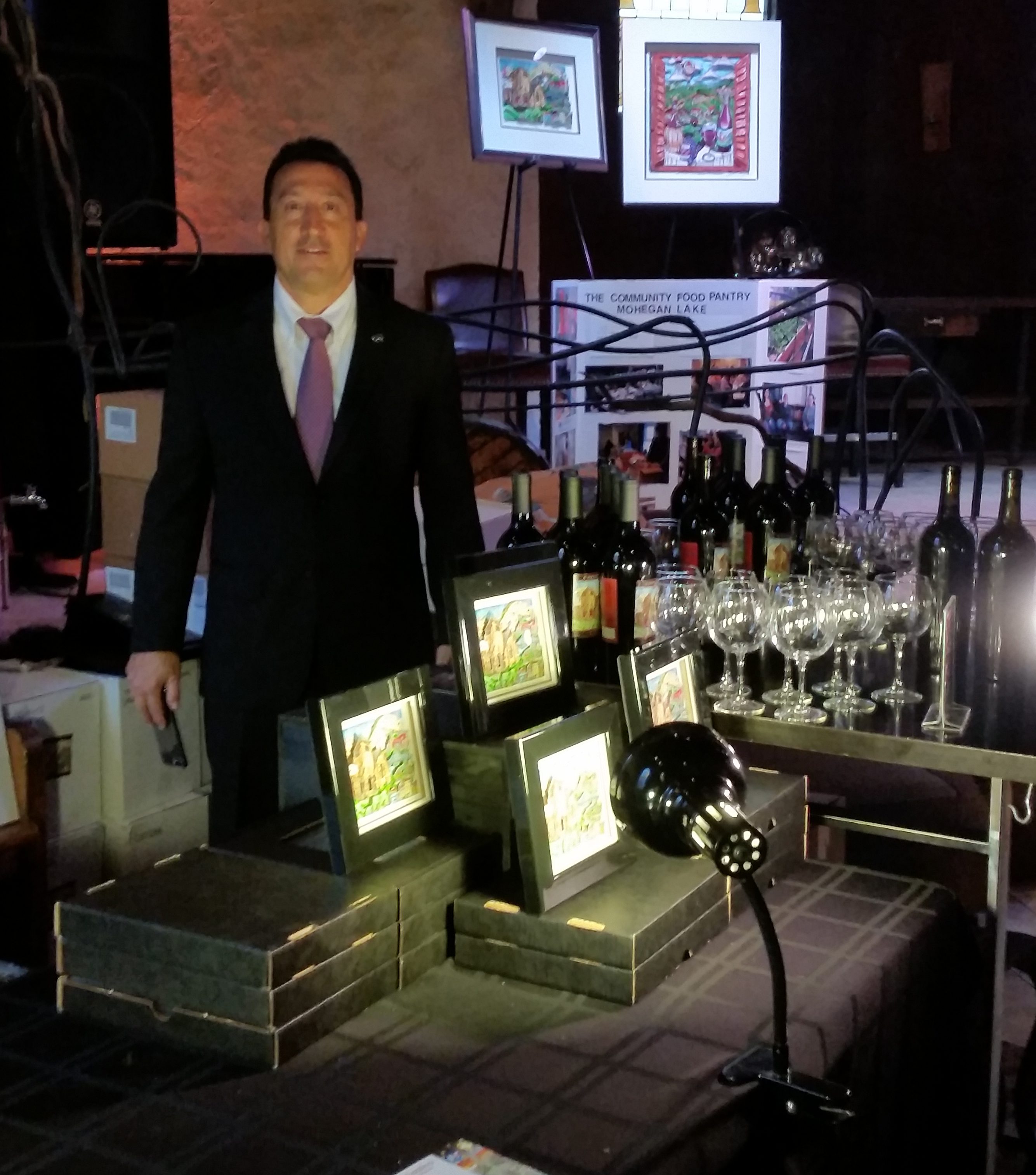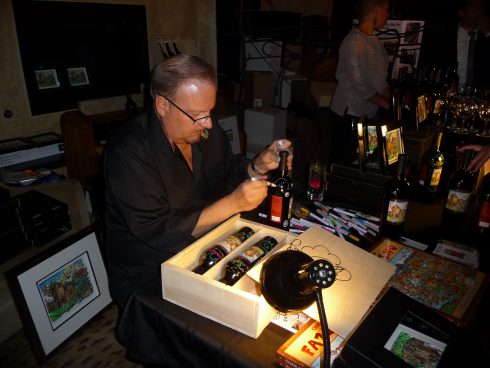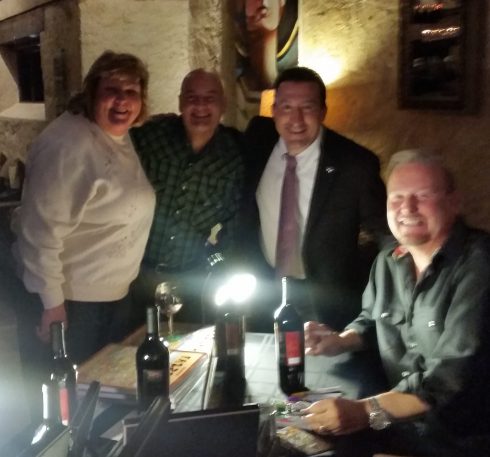 The St. George Blend is being described as a distinct Meritage that includes four of the classic Bordeaux-style grapes: Cabernet Sauvignon, Merlot, Cabernet Franc, and Petit Verdot. It's been aged in French oak for 18 months, producing a unique wine with elegant character, a balanced harmony of subtle fruit and earthy flavors, and a long finish. "This wine took us almost one year to perfect," said winemaker Tom DeChiaro. "We paid very special attention to getting the blend just right to produce a very special wine worthy of bearing such a special label." Each bottle of this very special small production run is individually numbered in a limited collector's edition."
The Winery at St. George is offering several special wine and artwork packages for sale, in addition to 3-packs and cases of the limited run wine.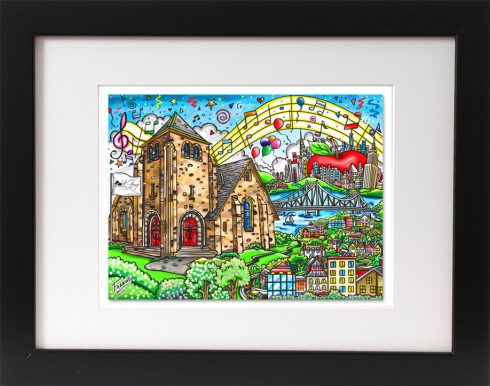 Check out the radio interview with Charles about the artwork on WHUD with Mike and Kacey in the morning:
If you're in the United States and want to purchase this incredible wine via mail order, you can contact The Winery at St. George and order online.
If you're outside the United States and want to purchase this incredible wine via mail order, please email John DeChiaro at The Winery at St. George.
If you have any questions please share in the comments below or ask us  on Facebook or Twitter!