For those of us living in the Northeastern United States, a Day at the Beach would be a wonderful thing right about now! And Charles Fazzino takes us there in his latest limited edition release on aluminum. "A Day at the Beach" is based on the typical Fazzino view of NYC from the East Side but then extends over the river into Brooklyn and specifically Coney Island Beach. The bold colors reflect the fun atmosphere at the beach and the details highlight the NYC borough's unique character. It's available in three variations on aluminum: full color, monochromatic electric blue, black and white.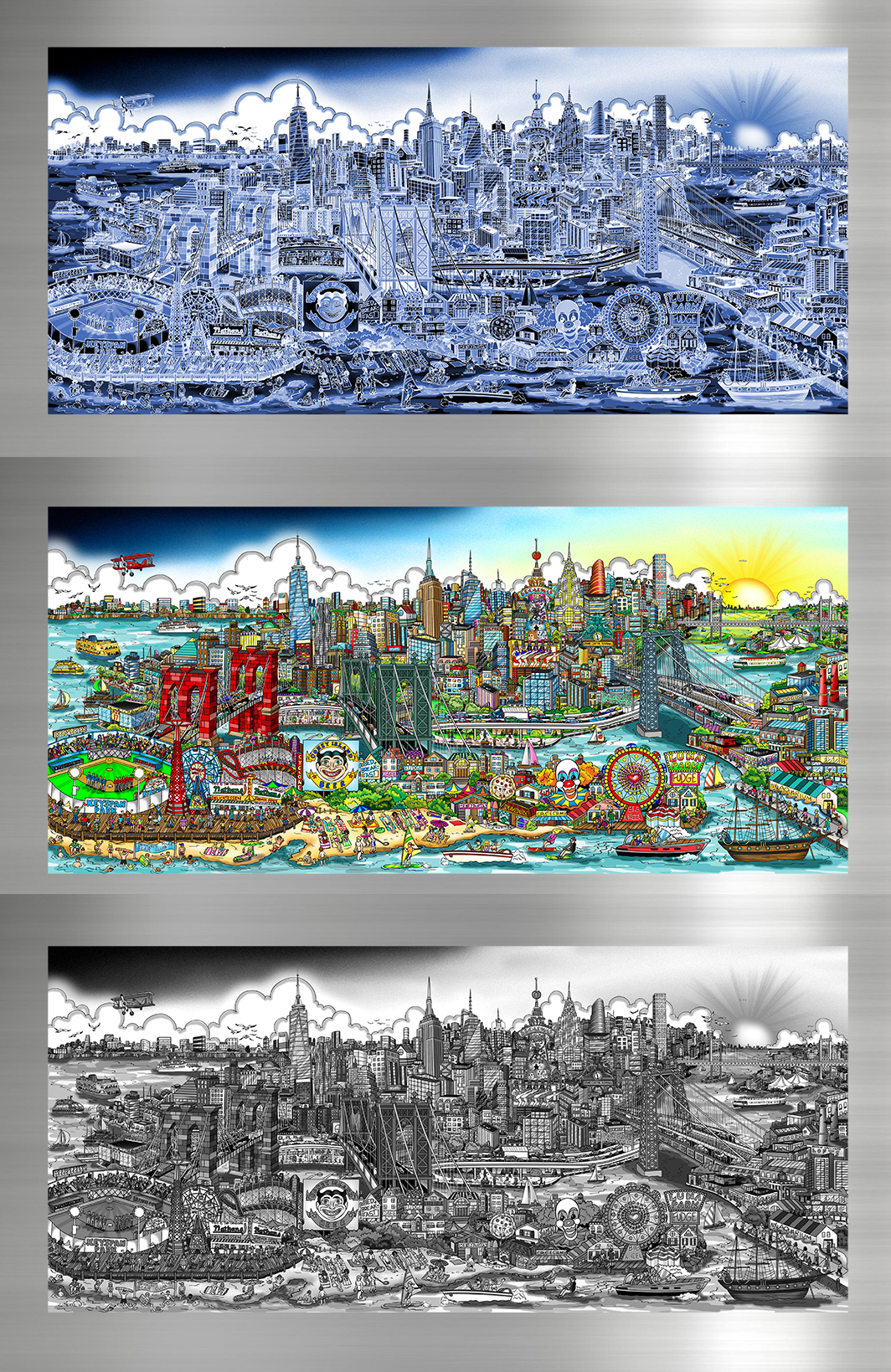 Edition Breakdown: 95DX/ 95PR/95APBlue
Approximate Image Size: 23″ x 10″
More Beachin' Fazzino Limited Editions
"A Day at the Beach" is not the first Coney Island beach scene created by Charles Fazzino. Way back in 1995, he released the very popular "Betty's Boopin', Popeye's Swoonin' on Coney Island Beach."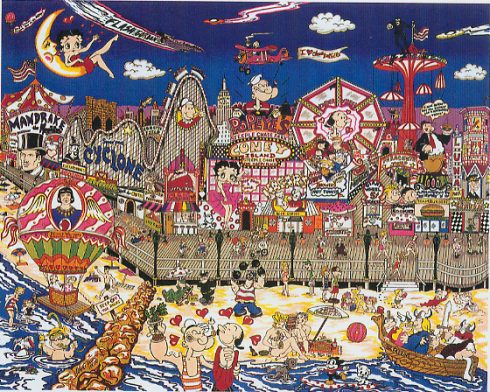 Purchase Information
For More Information on the A Day at the Beach in NYC Please contact an authorized gallery, or email  info@fazzinocollectors.com with your inquiries!
Make sure you Tweet, Instagram, Facebook Message, etc. to show us your Fazzino Artwork so we can stay connected via Social Media!
#Fazzino or #FazzinoNYC 
Just
 

inCASE

 

you didn't know!

 

…

 

The official Charles Fazzino Gift Shop is fully stocked with Cellphone Cases that display some of your favorite Fazzino pop art designs. These hardcover polycarbonate cases embellished with Swarovski Crystals are available for the following phone styles and sizes:
Galaxy S6
iPhone 6,7,8
iPhone 6+,7+,8+
iPhone X
Galaxy S9