New York City is "The Big Apple" and it always seems to be going through transition. In this limited edition 3D release, Charles Fazzino shows both a city in flux and a city that remains the center of the world.
"New York is always changing, there are so many ways I see and draw the Big Apple, but this time, I wanted to capture the feeling that it's never standing still. New York today looks different from New York a year ago and New York ten years ago, and so on. It's incredible that there are still spaces to fill and new buildings to build. I love to watch the ever-changing facade."
Introducing:
Constructing the Gridlocked Apple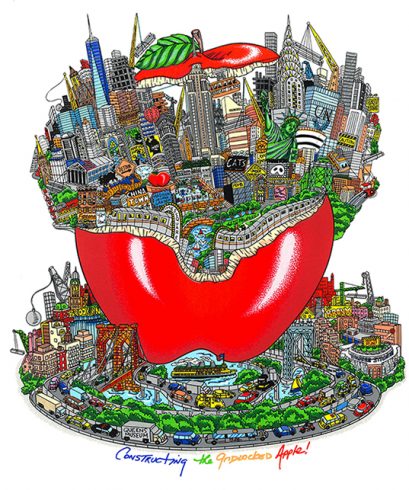 "Constructing the Gridlocked Apple" measures 9.5″ x 10.5″ and is available in an edition of 125DX and 125AP. Contact your favorite authorized Fazzino gallery or email us at info@fazzinocollectors.com for purchasing information.
Fazzino's Famous Apples

The apple is the icon with which Charles Fazzino is most closely associated. You can trace the history of this city through his decades-old collection of apples. Here are a few of the sold out limited editions from several years ago, along with two new originals.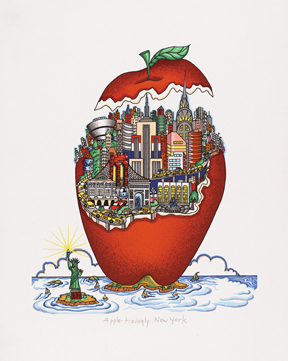 Apple-tizingly New York
2003 Limited Edition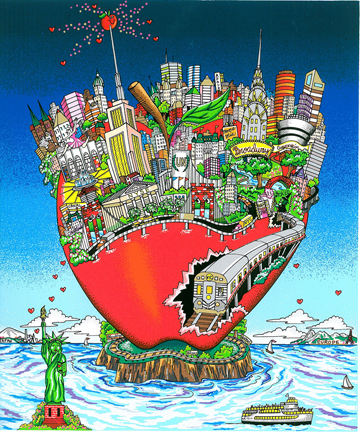 Take a Ride Around the Big Apple
2009 Limited Edition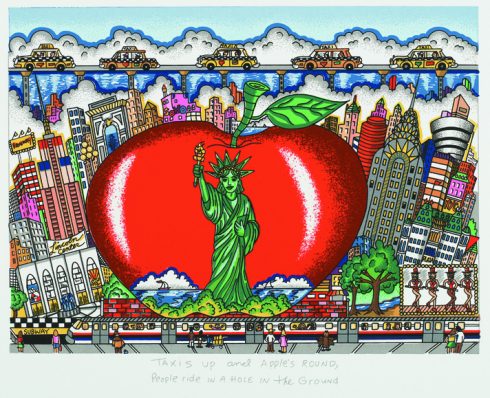 Taxi's Up and Apples Round, People Ride in the Hole in the Ground
2004 Limited Edition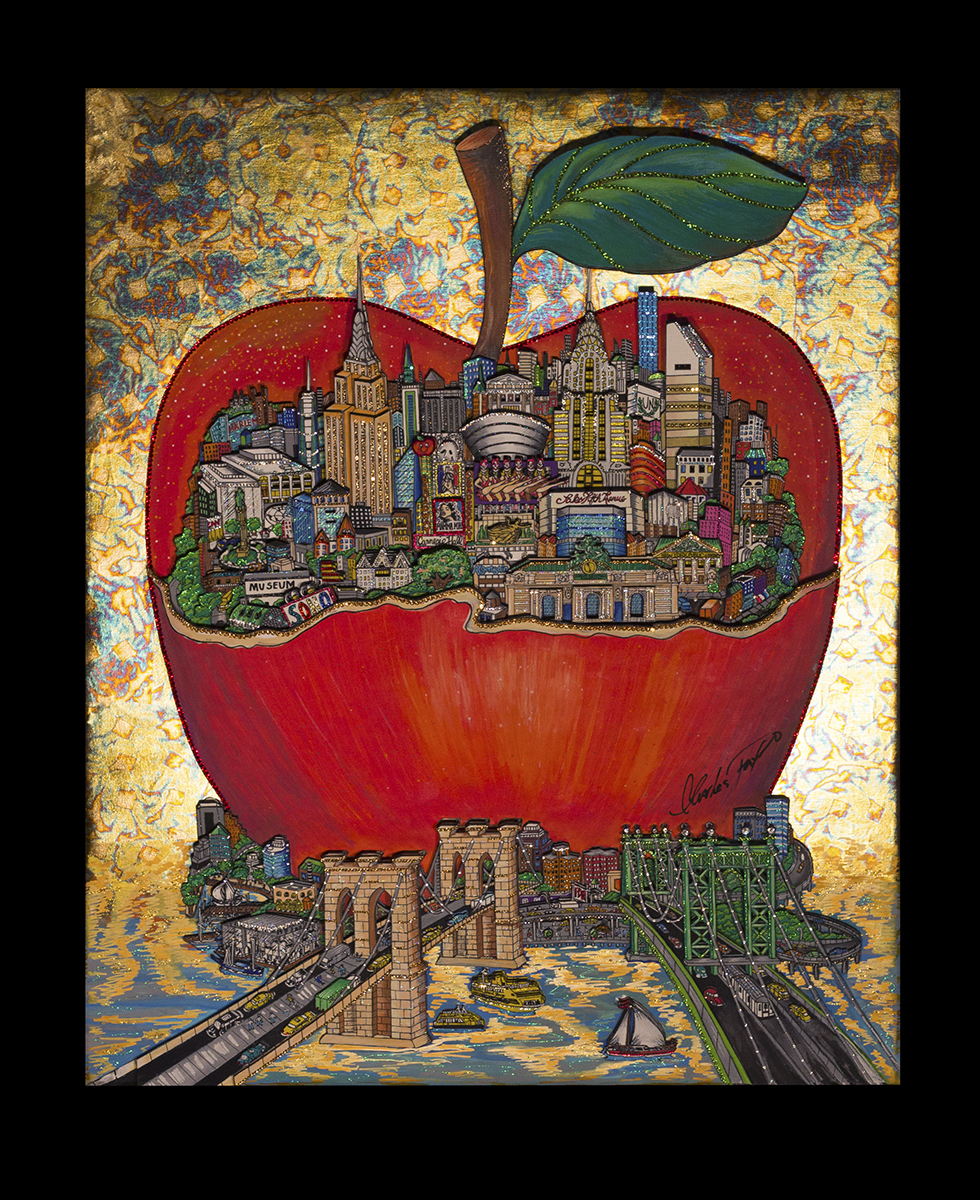 Apple de Klimt
2016 Original Painting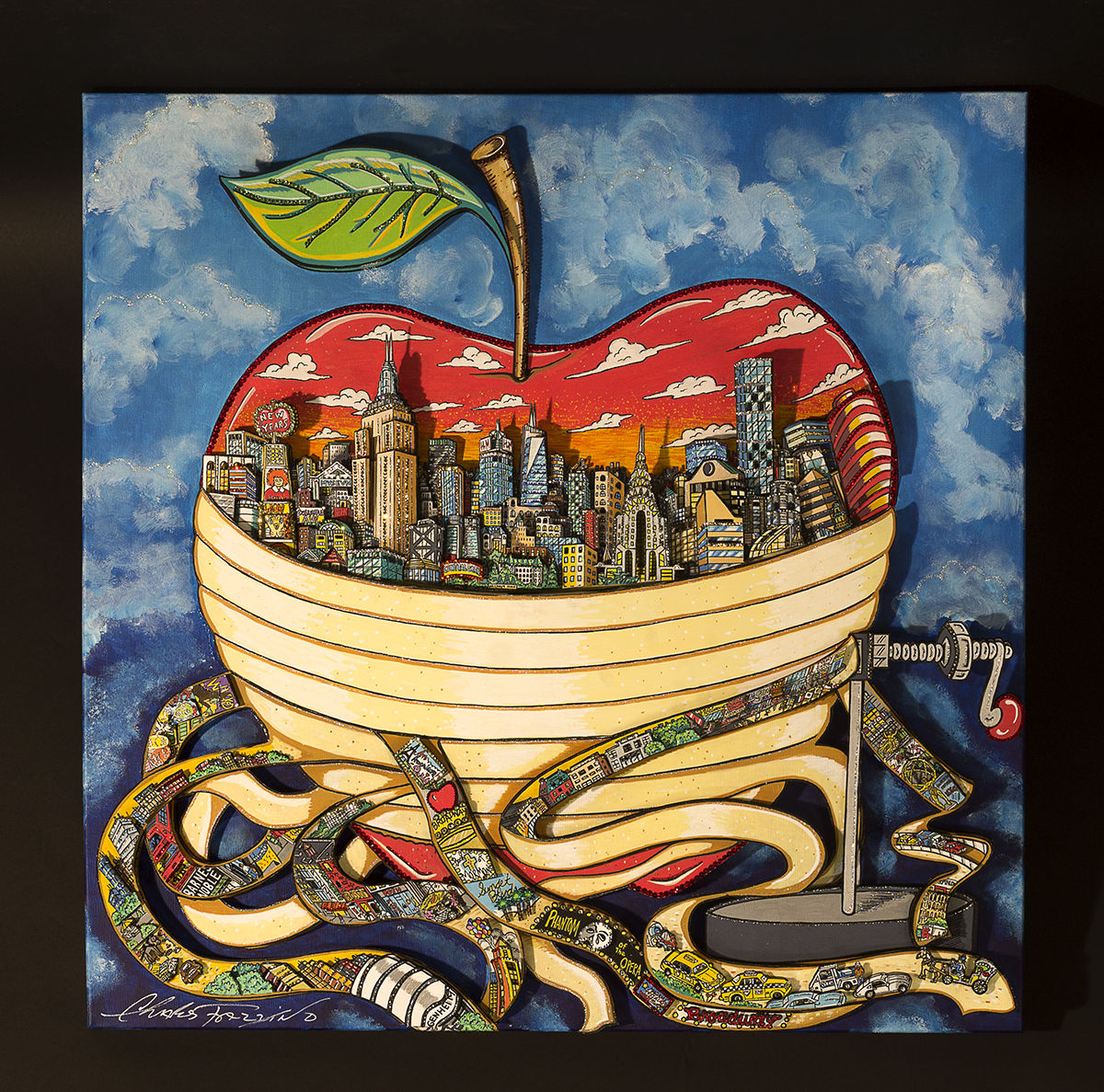 Peeling the Big Apple
2017 Original Painting
Get a Taste of These Apples

Fazzino is all about the Big Apple. Interested in purchasing any of these Apple inspired pieces? Fill out a simple Purchasing Information form! Not sure which one best suites your appetite? Check out more New York City Pop Art HERE!
Tell us what you think! Share your thoughts in the comments below or on Facebook or Twitter!