Since you're probably reading this blog from your smartphone (and not a newspaper), then we don't have to tell you twice that this is the era of technological advances. Fazzino is showing you through this new Tech-Tastic piece "Our Technology Takeover" that he is up to speed with the current trends! Snapchat, Instagram, Twitter, you name it – Charles is trying to connect with you through all social media platforms!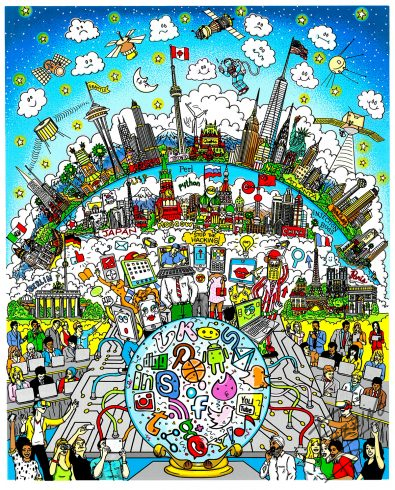 "One of my favorite parts about being an artist is, I have the opportunity to really connect with my collectors through the artistic platform of a canvas, that no matter who looks at my work – it will inevitably be a conversation starter. Regardless if two collecters agree on how the piece touches them or not, it is still a visual to verbal connection. Which in my eyes technology in today's world is very similar, you scroll through Instagram, you see a picture and you like it! My inspiration for this piece came from that concept, just an updated form! There is never a time that we aren't connected virtually one way or another, so why not do a technological/ artistic collaboration! It's something everyone can relate to." – Charles Fazzino
Want to know more about Our Technology TakeOver?
Edition Breakdown: 100DX/100PR
Image Size: 9" x 11.5"
Check out some more of this Tech-Tastic Fazzino Art!
Mind your money, in this digital age: Re-Released 2017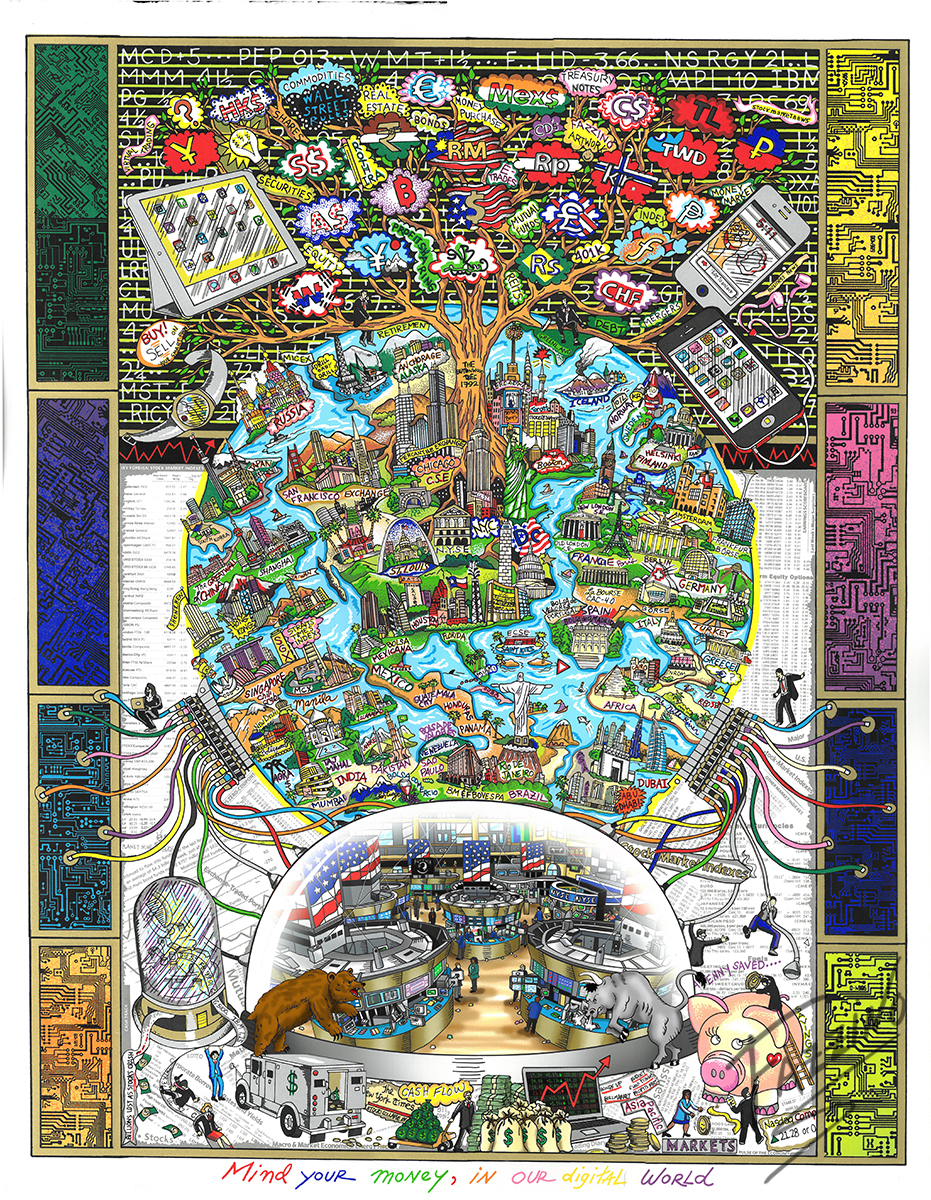 Unique-269: Turning A Blind Eye : Released 2014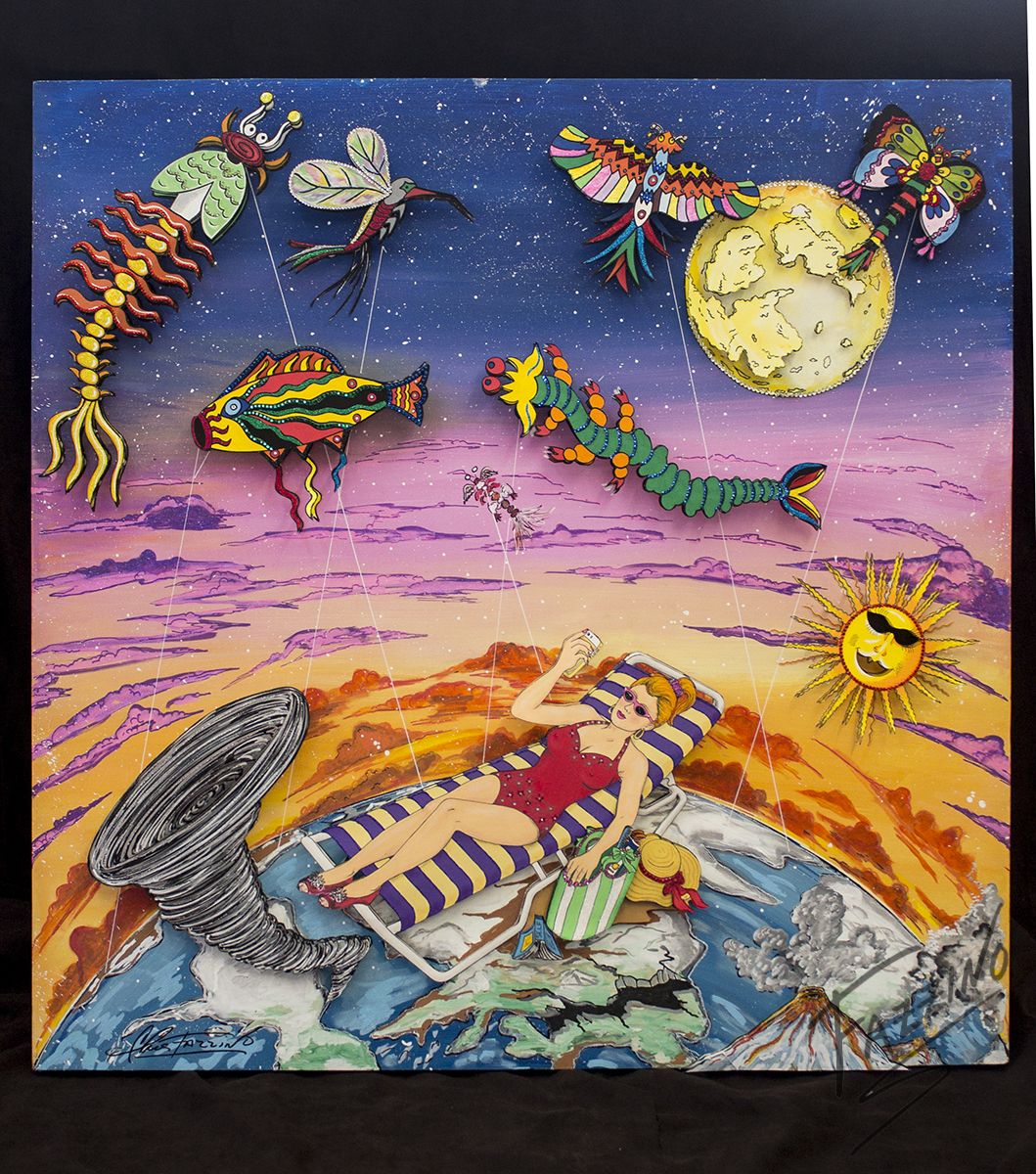 Google It, Facebook Me, Tweet it LOL OMG : Released 2012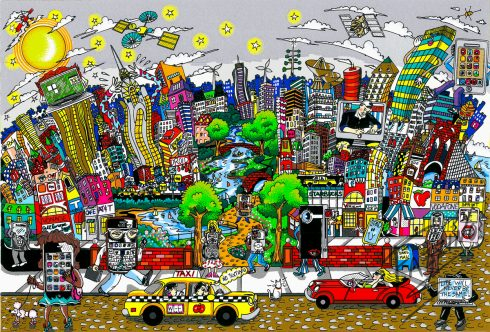 U-0399 The Technological Brain Released 2016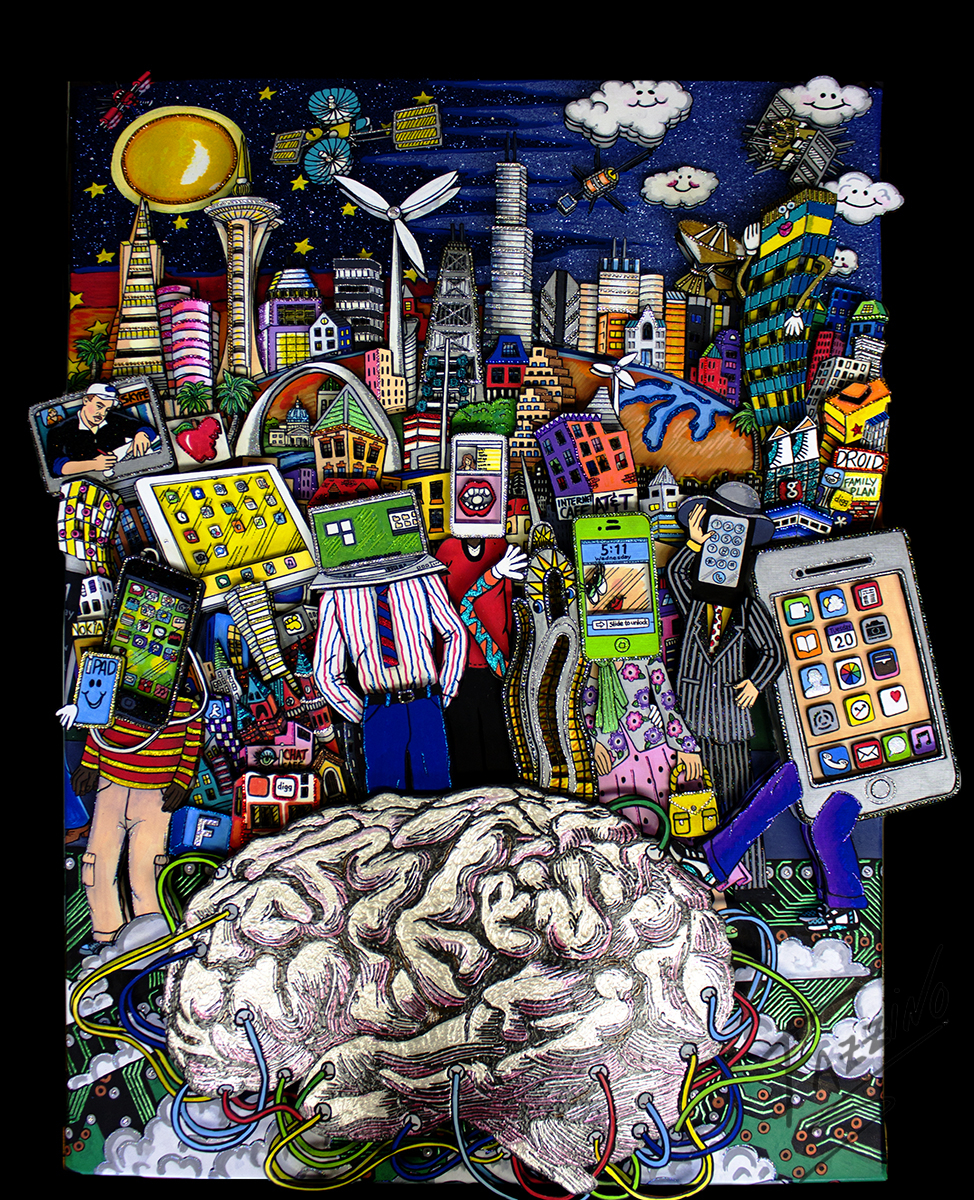 Just inCASE you didn't know! … Our official Charles Fazzino Gift Shop is selling Cellphone Cases has some of your favorite Fazzino images. (Available for Galaxy S6, iPhone 6,6+,7,7+ ,8 and 8+)
Make sure you Tweet, Instagram, Facebook Message, etc. to show us how your Fazzino Technology Artwork so we can stay connected digitally!
#Fazzino or #TechnologyTakeover
For more information on Our Technology Takeover – or for purchasing information please contact an authorized gallery, or email info@fazzinocollectors.com with your inquiries!