We are proud to announce the release of the latest limited edition sculptures from Charles Fazzino: "Pop Goes the Gold Apple", available in metallic or matte gold and "Pop Goes the Silver Apple". After almost a year in development, these three variations on a quintessential New York theme are finally ready to make their big debut.



All three variations are hand-painted porcelain featuring Charles Fazzino's classic NY apple design with all of the major landmarks protruding outward from the surface. Each piece is hand-signed and hand-embellished by Charles Fazzino, and decorated with Swarovski Crystals. All are available in limited editions of 99 pieces.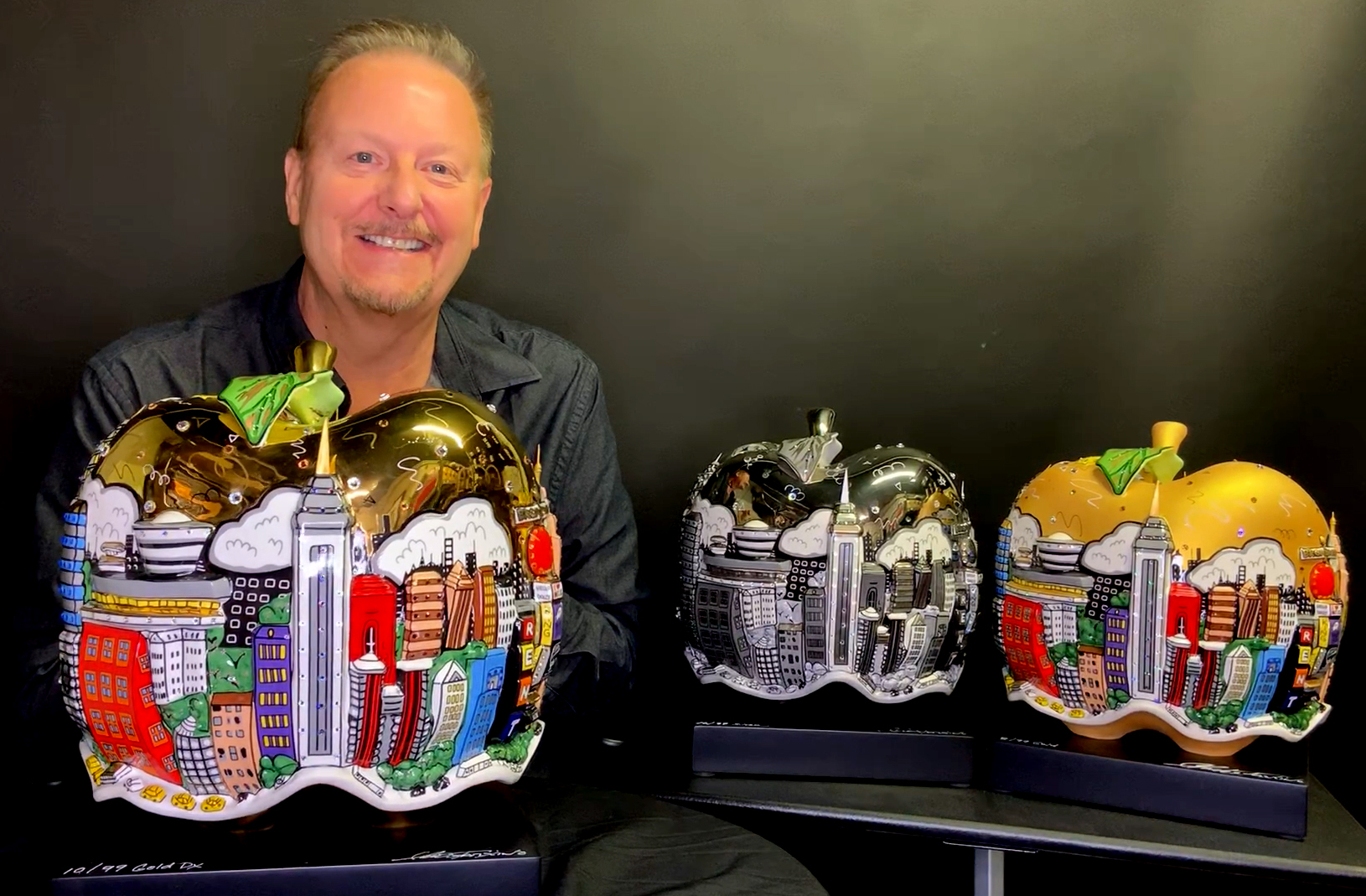 Fazzino's Bronze Sculpture
The new set of porcelain sculptures are a followup to Charles Fazzino's first Bronze Sculpture which was released in 2019.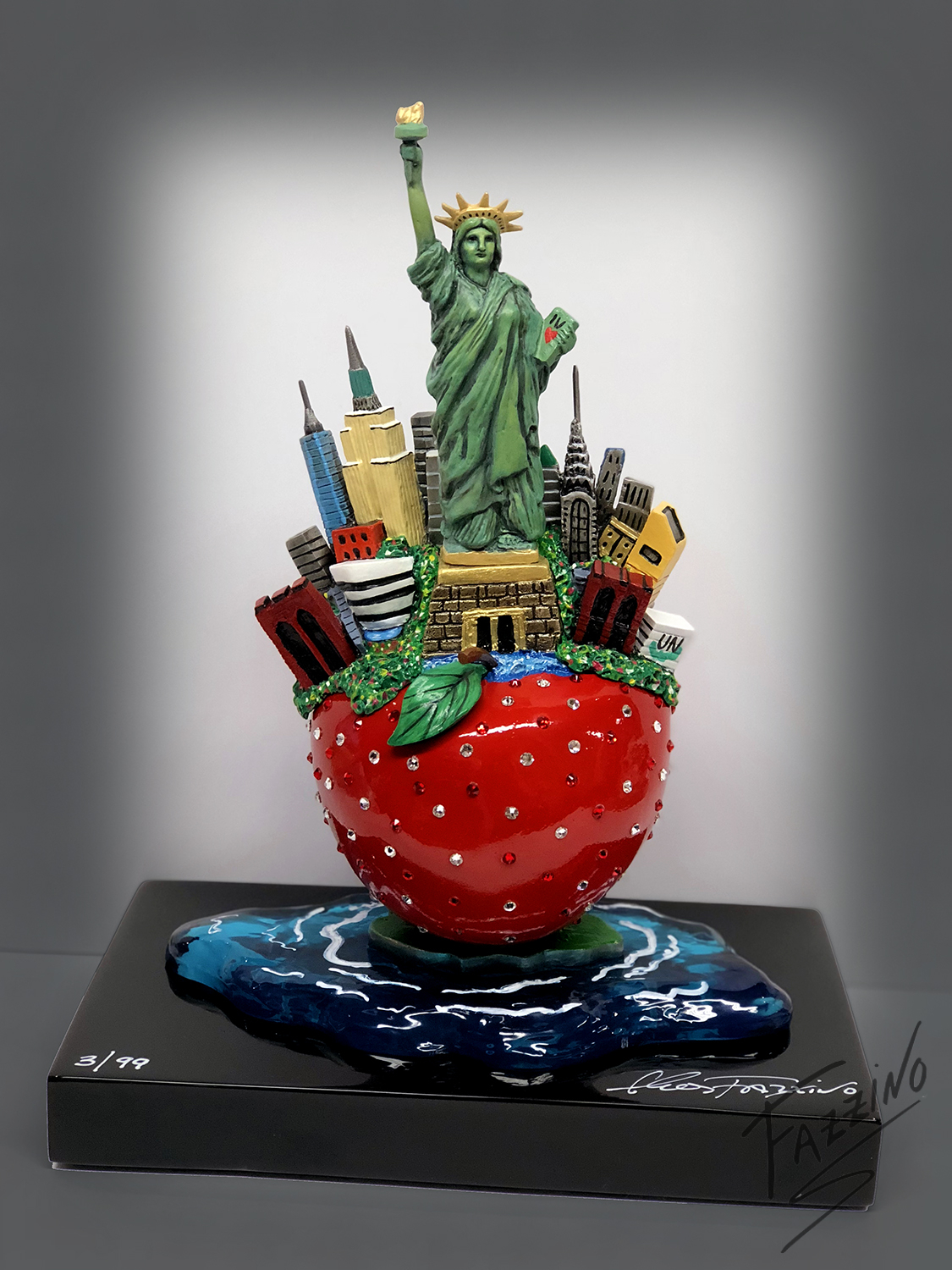 Contact your favorite authorized Fazzino Gallery or email us at info@fazzinocollectors.com for purchasing information.