It's Our Fifth Edition of TRAVEL WITH FAZZINO: London
In our last "Travel with Fazzino" blog, we took you to Paris, France.  We'll stay in Europe with our next edition, grabbing our overnight bag to travel a short way over to London.

Fazzino's Newest London 3D Pop Art
Getting Cheeky in the Queue in West End London was actually inspired by Charles Fazzino's trip to London for the 2012 Olympic Games. "That was my first extended trip to London and I had the opportunity to travel all over the city," said Fazzino. "It was an incredible experience. One of my favorite things was seeing the show Jersey Boys in the West End. I couldn't believe I had to go all the way to London to see it. It's now one of my favorites and I remember coming out and looking around and thinking 'my next London piece has to be about London's West End."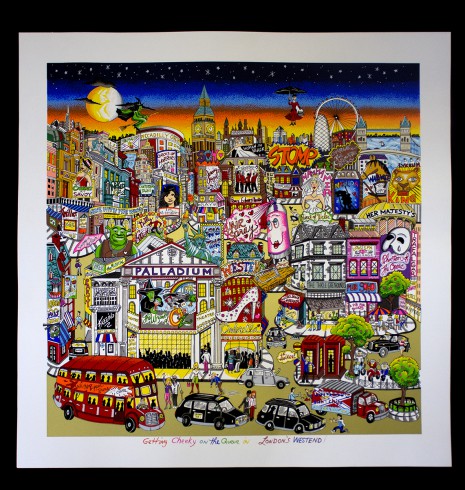 Fazzino has painted London countless times, the most recent being in the form of a Limited Edition for the 2012 Olympic Games. It was his seventh Olympic Games for the United States Olympic Committee and probably his most compelling to date. NBC created a set of three-layered collectible pins based on the artwork and Fazzino made several appearances in London at the USA House, the American School in London, and the Proctor & Gamble Family Home.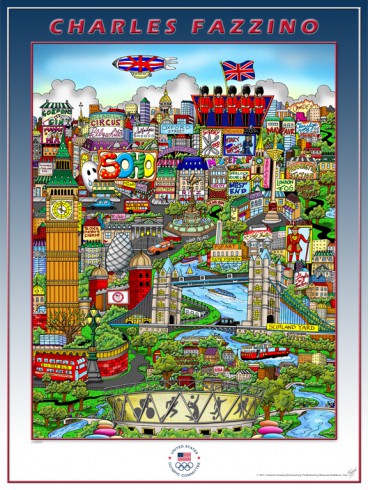 In 2010, Fazzino released an edition called "Touch Down in London Town." The original composition had portraits of Princes Harry and William. A revision was made when William married Kate and the two of them featured prominently in the piece after that for those who wanted that adjustment.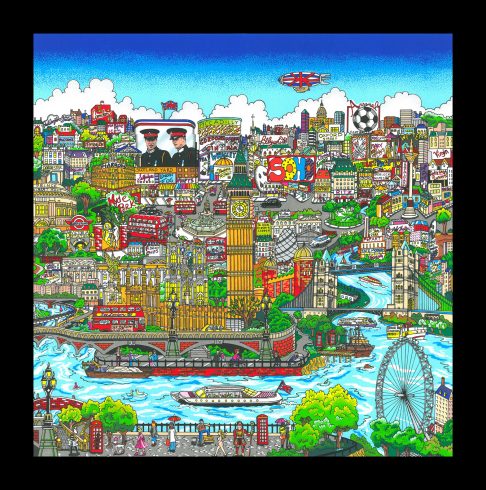 Charles Fazzino has, of course, also painted many original pieces with London as the theme, the most noteworthy of which might be his portrait of the Queen: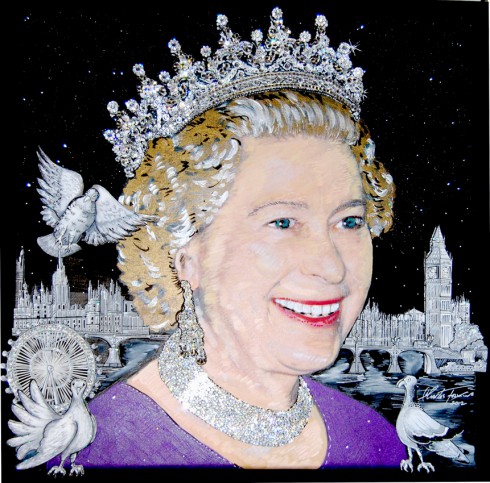 When was Your Last Trip to London? Share Your Thoughts and Photos!
We'd love to hear from you about your experiences in this great city. Share some pictures of yourself near any of the landmarks Fazzino has rendered on our Facebook Page. And be sure to stop by for our next edition of Travel with Fazzino!