Father's Day is just around the corner – June 21st. We have some things that might not be on the old man's list this year, but they are sure to bring a surprised smile to his face.
If dad is a game player, we have just the thing: Fazzino Monopoly or Fazzino Scrabble!
3D Monopoly: The Fazzino New York Edition was released in late 2013 and is nearly sold out! We do have a couple left as do some of the authorized Fazzino galleries out there. It's a rare find and for sure, a cool gift!
3D Scrabble: The Fazzino World Edition was released in late 2014 and is burning up the marketplace. You can order it from our gift shop, from any authorized Fazzino gallery or from Winning Solutions.

Is Dad a sports fan? Charles Fazzino is one of the most well-known sports artists in the country, having painted 15 Super Bowls, 12 Major League Baseball All-Star Games, The Belmont Stakes, The Indy 500, etc. A fine art sports print would make a fabulous gift. Then there are the hand-painted sports equipment pieces. Commission Fazzino to paint a baseball with your dad's favorite team as the theme…..we have football helmets and baseball helmets too. How Fun!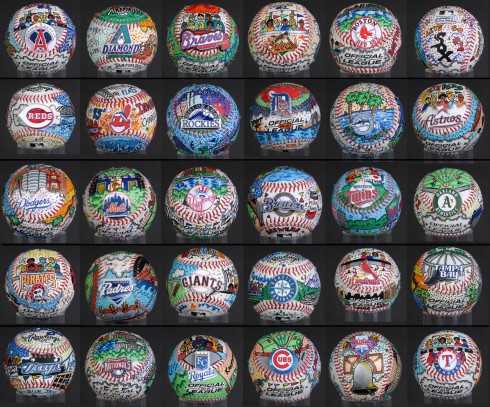 In the gift shop, we also feature some great gifts for dad, including the limited edition commemorative collectible pin Fazzino created to commemorate the retirement of the great NY Yankee Derek Jeter!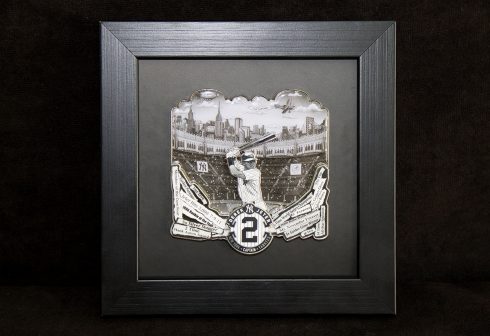 Maybe dad's a discerning collector of the finer things in life. We have just the thing: Charles Fazzino's 3D Pop Art Limited Edition: "The Dude's Gotta Have It." Also a rare find, but you might just find it at your favorite authorized Fazzino Gallery.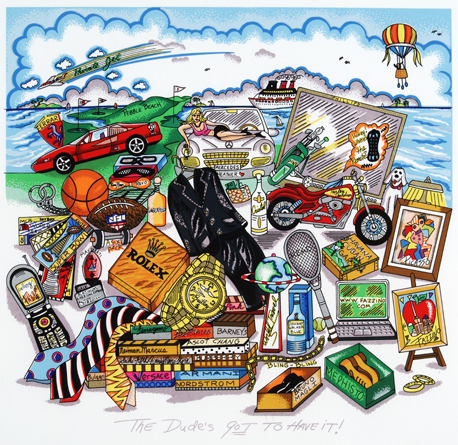 And of course, there is the rest of the Fazzino limited edition and original art collection. Surprise dad with something really special this year. Make it a Fazzino Father's Day! Contact your favorite Fazzino Authorized Gallery or email us at info@fazzinocollectors.com for purchasing information.