Today's Featured Gift of the Day – 2018 Fazzino Pop-Art Wall Calendar

On the Second Day of Fazzino, we offer 20% off a 2018 Pop Art Wall Calendar!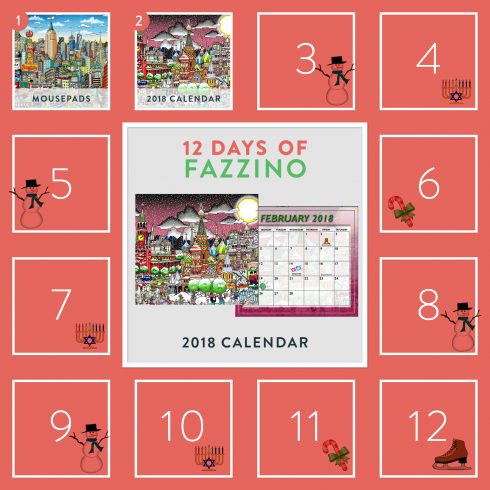 Regular Price: $14.95
20% Off Today ONLY: $11.96 plus shipping & handling
To Order: Visit the Official Fazzino Gift Shop and use PROMO CODE: FAZZINODAY2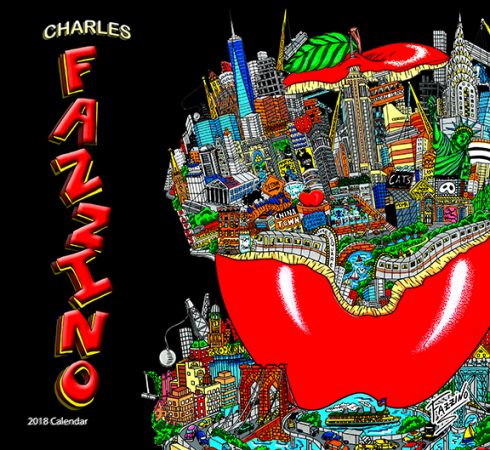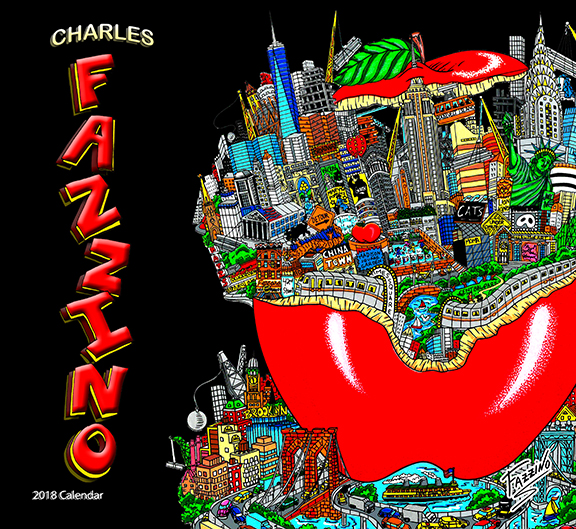 Product Info:
Approx. 12″ x 11″
Shipping Info:
Domestic: Order by Dec 15th for Christmas Delivery
International: Order by Dec 11th for Christmas Delivery
Win a 2018 Fazzino Pop-Art Wall Calendar
We're giving one of these calendars away for FREE. Just answer our holiday question of the day by midnight tonight in the comments below or on any of Fazzino's social profiles (Facebook, Twitter or Instagram)! You'll have the chance to be our randomly selected winner.
Answer this Trivia Question:
True or False, is the website that Amanda and Iris use to exchange houses in the 2006 Rom-Com "
The Holiday
" called homeexchange.com.
Visit the Charles Fazzino Official Gift Shop for even more holiday gift ideas and Thank You for playing along with our TWELVE DAYS OF FAZZINO.
WE WISH YOU A HAPPY, HEALTHY, AND JOYOUS HOLIDAY SEASON!!