Renowned 3D Pop Artist Charles Fazzino Appearing at
Wentworth Art Gallery in King of Prussia, PA
Fazzino Has Emerged as the Country's Most Prominent Events Artist Just Completed
His 10th MLB 2013 All-Star Game at Citi Field and a European Tour 
New Rochelle, NY – – Internationally acclaimed 3D Pop artist Charles Fazzino will make an appearance on Saturday, September 7th, from 5:00pm – 8:00pm at The Wentworth Gallery in the King of Prussia Mall. The event will feature the artist's newest 3D fine art releases including "It's a Dog Day Afternoon" and "In the Center of the Apple."  Charles Fazzino will be on hand to sign the new pieces, along with a selection of his other limited edition artworks.
"It's A Dog Day Afternoon" is Fazzino's latest release for all the dog-lovers out there. Full of vibrant color and exceptional detail, this limited edition fine artwork is Fazzino's first animal-themed print released in years.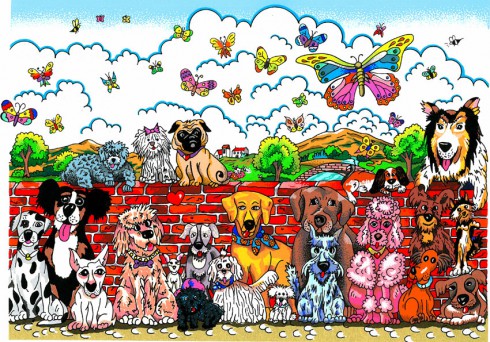 "In the Center of the Apple" is a fun and quintessential Fazzino limited edition, featuring one of his signature New York Apples with New York City bursting out of the top and the Statue of Liberty in the center. Done in Fazzino's innovative 3-D pop art style, it captures that New York feeling, from Uptown to Battery Park.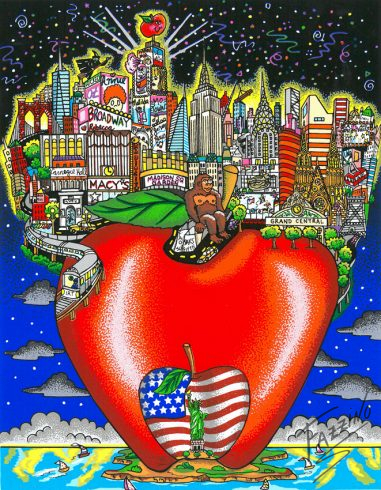 Charles Fazzino has become America's Premiere Events Artist, having just finished commemorating his tenth All-Star Game for Major League Baseball. He's also celebrated 13 Super Bowls, 7 Olympic Games, the GRAMMY Awards, 4 Daytime Emmy Awards, and more….all in his signature detailed and vibrant style.
See the entire Fazzino collection at www.Fazzino.com
WHO: Charles Fazzino, acclaimed 3D Pop Artist
WHAT: Personal appearance, autograph signing, and public art reception
WHEN: Saturday, September 7th, 5pm-8pm
WHERE: Wentworth Gallery The Court at King of Prussia Mall: 690 Dekalb Pike, Suite 2016 King of Prussia, PA 19406 (610) 337-8988
FEATURED ARTWORKS:
It's A Dog Day Afternoon and In the Center of the Apple– Limited Edition 3D Artworks by Charles Fazzino
About Charles Fazzino
Charles Fazzino — one of the most popular artists in the world — is most well-known for his unique, detailed, and vibrant three-dimensional style. His work is exhibited in hundreds of fine art galleries and museums in twenty different countries. He is an officially licensed artist of the National Football League and the Super Bowl (2000-present), Major League Baseball and the MLB All-Star Game (2003-present), and the US Olympic Team (2000-present).  He has also recently created official artwork for high profile events, including: the 2011 Centennial Celebration for the City of Fort Lauderdale, the President's Challenge for President's Council on Physical Fitness and Sports, NASCAR Sprint Cup series, NHL All-Star Game, Belmont Stakes, Daytona 500, Indy 500, Andy Roddick Charity Gala, U.S. Tennis Foundation, CMA Awards, Grammy Awards,  Daytime Emmy Awards, NBC's "Today" Summer Concert Series, Rosie O'Donnell's For All Kids Foundation and the President William J. Clinton Presidential Foundation, among many others.
Media Contact: For Charles Fazzino: Julie Maner, Museum Editions, Ltd., Jmaner@fazzino.com, 914-654-9370
###